Growing up in Hollywood Hills, Florida, middle school was a trying time for Colts linebacker Jabaal Sheard.
"I was teetering back and forth – did I want to do well in school or did I not?" he said.
Eventually, sports helped him decide.
"I started running track and started trying to play every sport," he said. "It helped me improve my academics because you had to have a certain GPA to play. I saw kids that didn't play sports and they had no motivation at home."
Sheard was fortunate. He had the motivation from sports, but he also had it from home.
"Definitely my mom," he said. "Watching her work day in and day out, I just wanted a better life for her."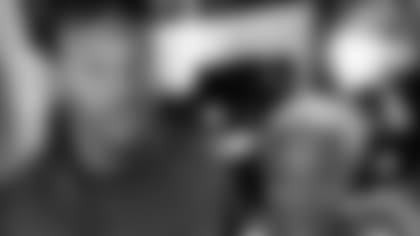 He stayed on the right path and doors opened along the way.
"I just kept playing and I kept giving it my all and eventually, I got a scholarship. I just kept trying to do the right thing."
In a part of the country that's produced so many football greats, Sheard said he never saw any of them growing up.
"There was nobody coming through to show support like that," he said. "I think that would have helped a lot."
So when he made it to the NFL, he decided to be that guy.
"You've got to show someone you care," he said. "You never know what those kids are going through."
Back in September, Sheard visited John Marshall Middle School in Indianapolis to introduce his Making The Grade program. The students who signed up made a commitment to improve their grades and maintain good attendance in school.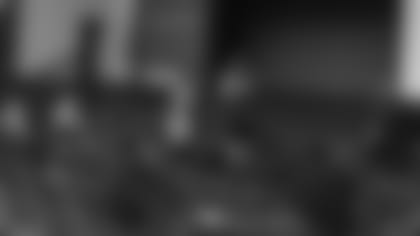 And last Wednesday, he showed up with gifts to reward those who did.
"I think it's definitely an incentive for students to stay on the right track and do the right thing. Academics are so important and sometimes, we lose sight of that," said principal Heather Young. "So, to have someone like Jabaal come in and be a man of his word and do what he asked them to do in terms of making the grade, it's definitely powerful."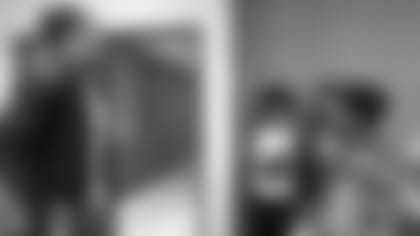 For Sheard, sports were a way out. Young knows that won't be the case for all her students.
"We try to keep the academics at the forefront knowing that athletics could potentially get them to where they want to go, but they may not. So, we want to prepare them academically. If they want to go to college and still use that as a stepping-stone to get their education, that's great. But we know that most kids will probably not go into professional sports."
Still, sports are an important part of growing up. And that's why Dick's Sporting Goods partners with professional players like Sheard to support their efforts in the community.
"They reached out to us and wanted to do a partnership where we both chipped in funds to provide an experience for the children in the Make The Grade programs," said Susan Myers, Community Marketing Manager for the Indianapolis area. "We have the same commitment – sports are important, youth are important – so, we wanted to help out where we could."
It's something Sheard is doing back home in Florida as well. The middle school he went to, where he never saw a professional athlete – well, he's changing that.
"We're doing a lot of charity work back there. I'm trying to get the same thing that I've got going here back at home. My middle school was pretty bad. A lot of people either fell off or dropped out right then and didn't succeed. I'm going to try to push the same thing back at home."
Jabaal Sheard made it. He's succeeding beyond his wildest dreams.
But for him, real success is helping other people achieve their dreams.
And he's starting in middle school – where he had to decide which path he wanted to take.
"You see yourself in those kids, don't you?" I asked him.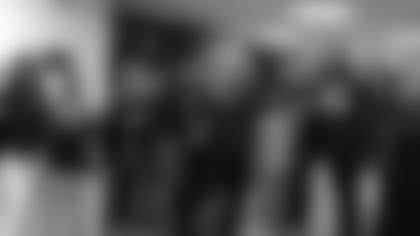 "No doubt," he said. "No doubt."