Indiana University is a special place to the Irsay family and especially to youngest daughter, Kalen Jackson.
"It's my alma mater, it's my middle sister's alma mater," she said. "I really feel like I found myself at IU. I learned so much about who I am as a professional, as an individual, I met my husband there. We're just tied so closely to it. It feels like a second home when I pull into Bloomington."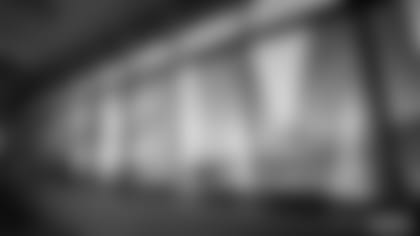 Last year, the Irsay family announced a major gift to the Indiana University Athletics Excellence Academy. Constructed in the south end of Memorial Stadium, it stands as a promise delivered to student athletes – to use cutting-edge technology to help them reach their goals while putting an emphasis on their health, wellness, and safety.
The Irsay Family Wellness Center serves 650 students who participate in 24 varsity sports by focusing on the entire athlete.
"You're taking care of your body, but your mental health is so important – especially at that age. They're kids who are coming to school and they have a lot of responsibility in addition to school and they're not with their parents," Jackson said. "That's why that center specifically was important to us, really coming full circle and taking care of the entire individual."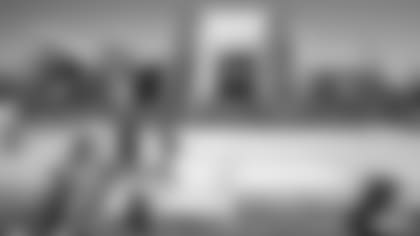 Earlier this month, Jackson returned to Bloomington for the dedication of the IU Athletics Excellence Academy and to see the Irsay Family Wellness Center become a reality.
"The cool thing about the dedication was that students are already using it. Before the ceremony, we were taking pictures and we'd have to pause and they were like, 'We're so sorry.' And we said, 'No, this is awesome!' We got to see them coming and going and got to see it in use," she said. "While we were there, the visiting football team, Virginia, was out on the field taking pictures. You could tell they were impressed with the new facility."
For the Irsays, having their name on a building has never been a priority.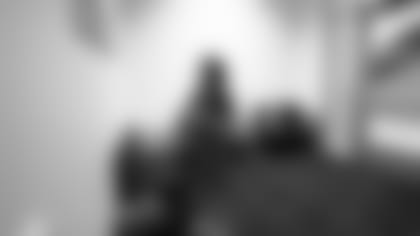 "We really tend to shy away from putting our name on things, only because for us, it's just how we've grown up. We don't necessarily feel comfortable with the credit and it doesn't matter to us," Jackson said. "But with the YMCA and a couple other legacy gifts we've done, including this one, we want to inspire others to give. So if putting our name on it and recognizing that we trusted them as stewards of our donation, we hope that inspires people to also give."
Because they know what a difference sports makes – to the community and also the individual.
"You see the value of sports at a young age and learning responsibility and teamwork and communication skills," she said. "But it also makes a well-rounded individual and you really see that. We're in the entertainment industry, but there's so much more to student athletes and to professional sports in general."
And as a woman in sports, Jackson was honored to be one of the females who made it possible.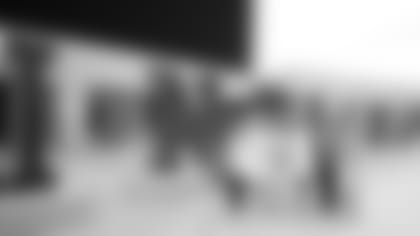 "Women spearheaded 84% of the actual money raised, which is unbelievable," she said. "I remember them mentioning that it was really female driven, but I hadn't heard a percentage until now. So of course, that's inspiring and I hope it inspires other young women."
Indiana University prepared Jackson for many things in life. Now, she's paying it back. And there's no place she'd rather do it.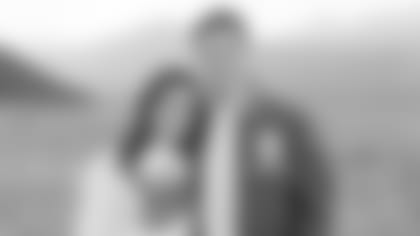 "It's kind of funny to feel like a role model, but it is a responsibility that's important to recognize and I hope that inspires young girls everywhere to realize that they can be a part of something bigger than themselves."