It was the opportunity of a lifetime.
Growing up, linebacker Edwin Jackson went to Westlake High School in Atlanta, a place known for producing football talent. Cam Newton and Adam "Pacman" Jones are among the many NFL players to come out of the Lions program.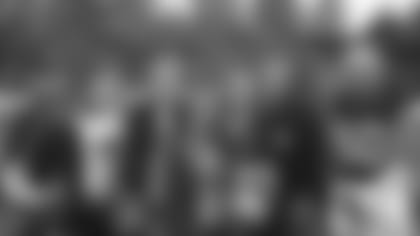 When he graduated, Jackson attended Georgia Southern University in Statesboro, three hours southeast of Atlanta, where he made a name for himself and his team in the Sun Belt Conference.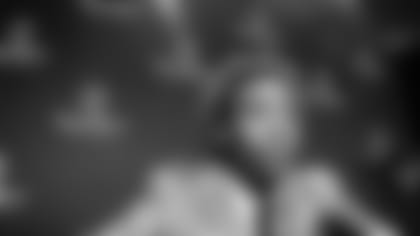 He went undrafted in the 2015 NFL Draft, but signed with the Arizona Cardinals afterwards.
There was only one stipulation.
"They wanted to do an official visit, so they got me a plane ticket and they wanted to fly me out," Jackson says. "And it's a big deal. It's an interview, it's kind of like a first impression type-deal."
The most important trip of his life didn't go as planned.
"Atlanta Hartsfield-Jackson Airport is very busy, there was a lot of traffic. I just remember it being so hot. I had my bags with me and I got to the gate and the plane had already left."
Heartsick, he debated his next move.
"The first thing I did was take my book bag off and sat down and thought, 'Who is the first person that I want to call?'"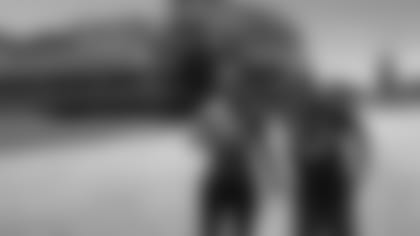 He went with his brother, Adam, who gave him some solid advice.
"He said, 'Call Mom.' And I was like, 'Why am I calling my mom?'"
Nevertheless, he took his brother's advice and called his mom, Mary.
"She kind of calmed me down a little bit," he says. "She was like, 'Just come back to the house and we'll get you ready and we'll talk to them and we'll get you another flight.'"
He also called his agent and talked to the Cardinals, who got him a new ticket.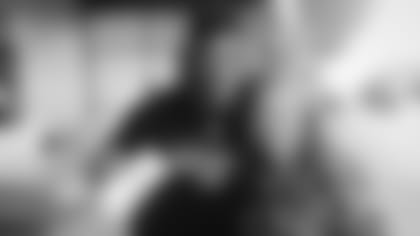 In the meantime, Mary went to work.
"Us being southern, it's definitely rude to be late and not have anything in hand. So, she sent me with about 15 to 20 pound cakes – homemade, individually wrapped, you would have thought they were bought from a store," he says.
And they weren't just any pound cakes.
"It has a crispy outside and a very soft, flaky inside. So as you bite, it's like layers of sweetness," he says.
She wrapped them up in clear cellophane with red and black ribbons, packed them up in a box, and sent him on his way.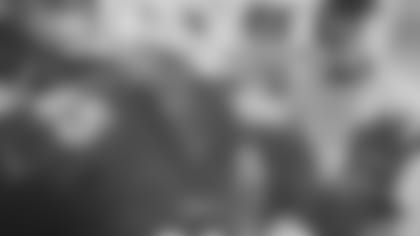 "When I got there, they were kind of upset because they had to come in and stay later," says Jackson. "It was the defensive coaches and they were like, 'Man, you should pay us $50 or something. You've got us working overtime. And I was like, 'I've got something better than $50.'"
What he had was something made with love.
"I pulled out a box, opened it, and steam rises. It was amazing. And they were like, 'Oh, man. Who bought these?' I was like, 'These are homemade Georgia pound cakes. So, before you eat these, get your mind ready because they're going to blow your mind.'"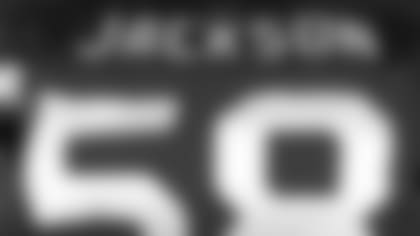 "The next day, everyone was like, 'Man, I really loved those cakes.' Even the offensive coordinators and offensive coaches were like, 'Hey, where's mine?' So, 
 she had to make another bunch and eventually, I was the guy called Pound Cake. Because I was a rookie, they didn't really know my name – they just knew me as Pound Cake."
Jackson was with the Cardinals through training camp and was released before the start of the season. But another opportunity awaited him in Indianapolis. He was signed to the Colts practice squad in December of 2015 and his nickname came with him.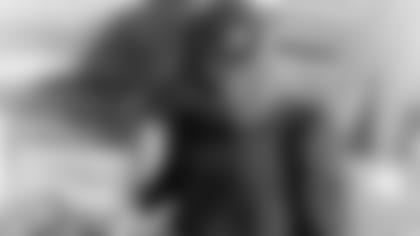 He's not sure what would have become of his NFL career without his mother's pound cake.
"At the end of the day, you want to leave that good impression and I feel like it just represents who I am and the family and the background that I come from. And that's all I want to do is represent them."
Now a starting linebacker on the Colts defense, Jackson is representing his family in a big way.
It was his mother's cooking that got him to the NFL and ultimately, what may have kept him there.
"I come from a big family, five sisters, four brothers. And we've got to eat. So, at the end of the day, she's a great cook, a lovely, kind, caring woman, and she's the glue to the family."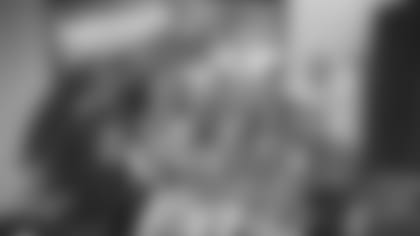 It was a dramatic start to his professional career – but so far, things have worked out for Edwin Jackson.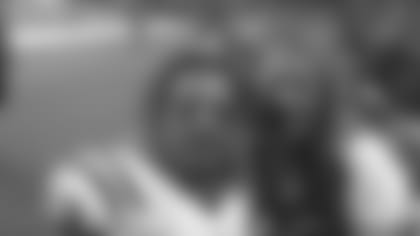 And in the process, he learned a valuable lesson – that you're never too old to call your mom.