"I don't take this for granted," Anthony Calhoun told a standing room only crowd at Woodland Country Club in Carmel last June. "It means a lot to me that people would take time to invest in something that's dear to my heart."
For the sports director at WISH-TV, it goes back to his parents and the values he was raised with in Evansville, Indiana.
"It's just instilled in me that you can't live life without giving back to others. It just doesn't work," he says. "I know from what I do for a living – I have to give back. I've been given this wonderful platform, not just to be on TV and talk every night. You need to be involved with your community, you need to invest in young people's lives – make a difference."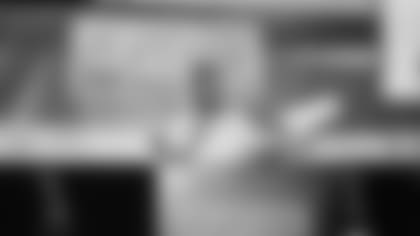 And he's doing that in a major way.
Now in its 13th year, the AC Charity Golf Classic has been a game changer for Teachers' Treasures, the beneficiary organization for the last four years.
"My first year at Teachers' Treasures, the budget was $300,000. And we've doubled that budget and a lot of that has to do with Anthony Calhoun," says Executive Director Margaret Sheehan.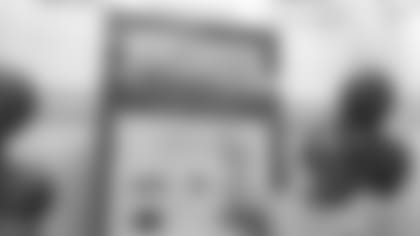 Started by a former colleague, Calhoun initially came into the tournament in a supporting role.
"She would need someone to help her out to get celebrities. And the fact that I was in the sports world, I knew a lot of the celebrities," he says. "So, I jumped on board in 2004 and every year I would get more involved and eventually, I took it on myself."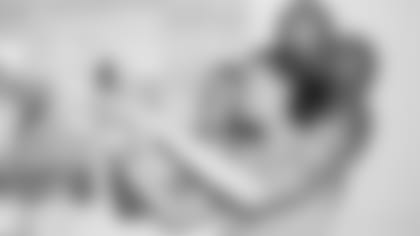 Today, it's the charity golf event of the summer.
"Years ago, we called up, 'Who's going to be there? Who's going to show up?' But now, I don't even think about that. Because what's the day really about? It's not about the celebrities. It's about everyone coming together, having a good time, and raising money for Teachers' Treasures."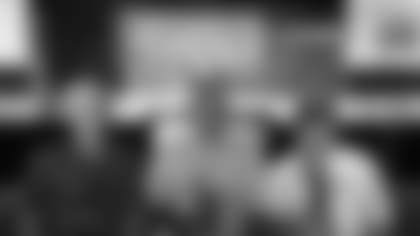 This year, they raised $150,000.
"We have raised more money when the beneficiary has been Teachers' Treasures," Calhoun says. "Because who doesn't have a teacher who they love? Everyone is connected to someone who is a teacher, their daughter is a teacher, their son is a teacher. There's a connection there."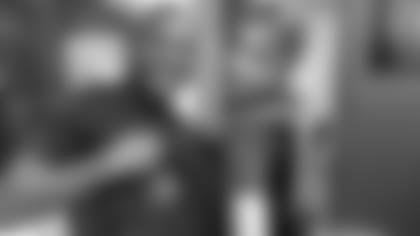 Calhoun has his own connection.
"I had some great teachers growing up," he says. "First grade teacher, Mrs. McWilliams, one of my all time favorites. But most of the teachers who impacted me where in high school."
And he knows he wouldn't be where he is today without them.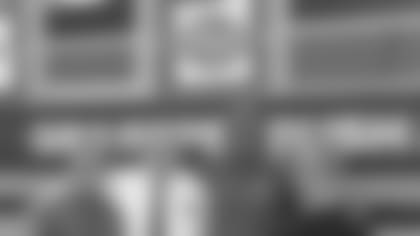 "Education, for me, opened up so many doors. In high school, I tried to make the best grades I possibly could, which opened doors for me to be able to go to Syracuse. And then even at Syracuse, that education alone gave me opportunities in the broadcasting industry, which eventually led me to have a job right out of college."
And his tournament wouldn't be where it is today without the support of organizations like the Colts.
"Mr. Irsay and the Colts have just been awesome supporting me over the years. Not only do they buy a foursome, but they make unbelievable donations as far as giving us access to have field passes for live auction items. They take care of our volunteers as well, they're supportive of them," he says. "Mr. Irsay, he has a heart for people and a heart for our city."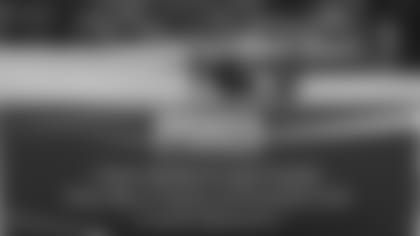 As does Coach Chuck Pagano.
"Here's a guy who I send an invitation to my golf outing and he says, 'Hey, I'm not going to be able to make it, but whatever you want me to do, just let me know.' His support alone for the last couple of years – they have no idea what kind of money they help generate because of their donation."
Former Coach Tony Dungy is also a friend – of Calhoun and Teachers' Treasures. The item he donates, dinner with him in New York City and a trip to see Saturday Night Live, is the top live auction item every year, generating up to $27,000.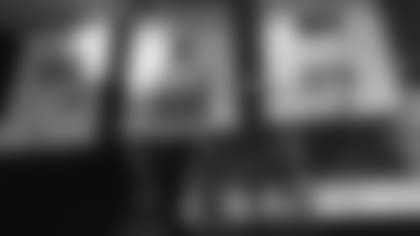 All the money raised from the tournament and auction goes to support teachers. Teachers' Treasures serves 272 schools (pre-K through 12) with 60% or more of their students on free or reduced lunch.
"We allow teachers to come to a free store, the old Kroger building in the Woodruff Place neighborhood, and they can access school supplies for kids who walk into school on day one without them. And we provide for them all year long," Sheehan says.
It's a day of golf to support a year of learning – and a lifetime of opportunity for kids.
That's what brings former Colts wide receiver Bill Brooks out year after year.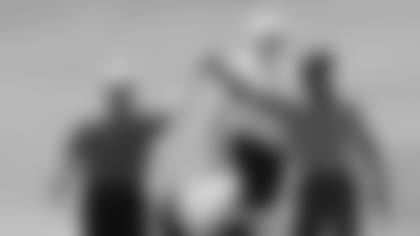 "To help kids out that might not have an opportunity to experience certain things from an educational standpoint – having books and things of that nature – things that most kids have and a lot of kids take for granted," he says.
Anthony Calhoun doesn't take anything for granted – not the opportunities he's been given or the opportunities he's helping to create.
"I look back on my life and how I had individuals in my life that helped me, invested in me, and look what I've been able to do. That, for me, is the only reason why you do it."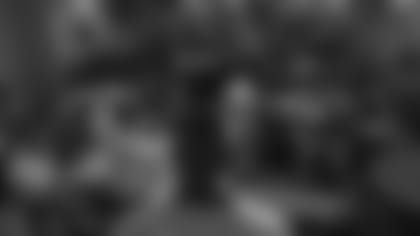 Paying it back while paying it forward, Anthony Calhoun is playing a game he loves while working a job he loves – and bringing people together so young people can find a way to do what they love – whatever that may be.