A great way to get to know some of the new players in the Colts locker room is to find out what they're interested in – by who they follow on Twitter.
"Now you've got me scared," laughs punter Jeff Locke, who joined the Colts from the Vikings this spring.
My first observation is how many PGA golfers he follows (@DJohnsonPGA, @JordanSpieth, @PGA_JohnDaly, @bubbawatson, and others).
"You're a golf fan," I say.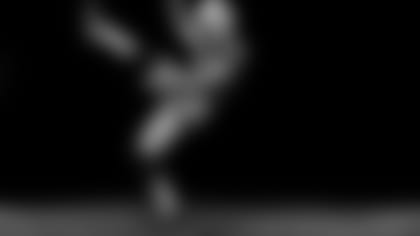 "I am a golf fan," he responds.
But he's more than a fan – he plays himself.
"Usually in season, you kind of have to put it away just to kind of keep the body rested. But my dad is a huge golfer. He's probably like a five or six handicap. My goal is to beat him one day. Maybe when I'm done playing I can actually get down to his level."
He also follows Jeff Locke of the Miami Marlins (@Jeff_Locke).
"That's actually a really funny story. He was with the Pittsburgh Pirates for a long time. So, he'd get some of my tweets and I'd get some of his tweets. So, I would know if he had a good or bad game every time he pitched because I was getting his tweets," he says. "Sometimes when a fan was particularly ruthless to him, I'd tweet them back and be like, 'He just had an off night. But you might want to tweet at him instead.' And then he and I messaged back and forth a little bit and he was totally cool about it."
He follows a bunch of Star Wars accounts, including Mark Hamill, the original Luke Skywalker (@HamillHimself), and several Darth Vader accounts (@isDarthVader, @DepressedDarth).
"The Darth ones are really funny," he says. "I am a big fan of Star Wars. I grew up with it. I have two brothers, so we were always going and seeing all the movies. My parents loved them. I definitely have a little kid aspect of me still in there."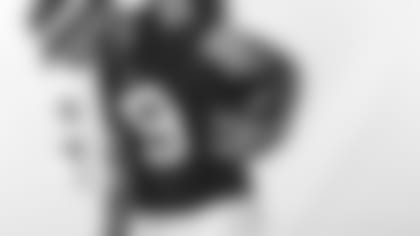 He follows some parody accounts, including @Faux_Gruden, @FauxJohnMadden, and @NotBillWalton.
"Those are funny. When I'm looking at my Twitter, I want to keep it lighthearted. Sometimes I'll go there and try to read national news. But usually, it's just to get a good laugh. I love following those accounts."
He also follows God (@TheTweetOfGod).
"That's another parody account. I think it's one of the SNL writers. And I love SNL."
And then there's Bill Nye The Science Guy (@BillNye), Popular Science (@PopSci), and Scientific America (@sciam).
"Are you a nerd?" I ask him.
"I'm a nerd," he says. "I'm big into science. I actually wanted to be a science or engineering major at UCLA, but had to change because of football scheduling. I love stuff that has to do with space, theory, planets."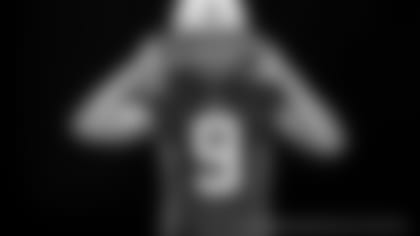 And he's not kidding. He also follows several NASA accounts (@NASAEarth, @NASASocial, @NASAJPL, @nasahqphoto, @NASAVoyager) and astronauts (@TheRealBuzz, @StationCDRKelly).
"I'm all about the newest development in space."
He's not sure he's got the background to go into space. But he does plan to continue his education some day.
"I'm definitely going to go back to school when I'm done in either an MBA or Ph.D. program."
He's also into athleisure – he follows Lululemon for Men (@lululemonmen).
"I'm a big Lulu fan, actually. You kind of wear it once and you're like, 'Oh. This is just a little bit comfortable.' I've got no shame in wearing Lulu. And I do do yoga. So, I actually use the yoga products, unlike some of my teammates."
Locke says what he enjoys most about social media is using it as an escape.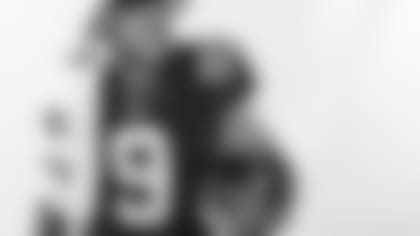 "When I'm on my Twitter feed, I want to be away from football mostly, see what else is going on in the world. There's a whole world out there away from what we do."
And social media brings that world much closer.
"Some of it is just utter randomness," he says. "I call it going down the Twitter hole. All of the sudden, you're like three clicks deep and you're following someone and you don't know how you got there. You're like, 'Oh, this person is pretty interesting.'"
So, you should follow him.