When Meghan Lynch and Carter Barnes met, the timing wasn't ideal.
"We met through mutual friends at a party," Meghan said. "He was actually leaving for basic training in five weeks."
"I was leaving for the Air Force and didn't want a girlfriend at the time," Carter said. "Who wants to do long distance?"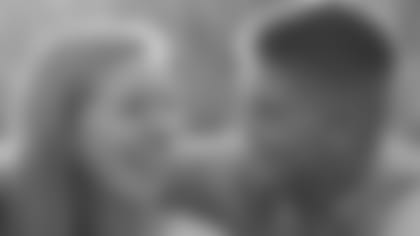 They wrote letters back and forth and eventually, they decided to give it a try.
After four years of long distance dating and seeing each other every few months, Carter came home to Fishers, Indiana on honorable discharge. And it didn't take him long to figure out that Meghan was the one.
He saw an ad on Facebook and figured he had nothing to lose.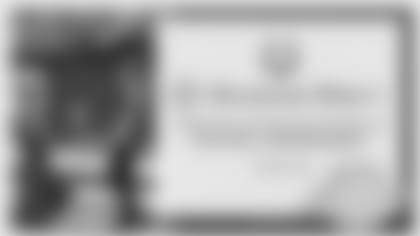 "I was just scrolling through one day and it said, 'Write a story about your relationship.' And I said, 'Ok. What's the worst that can happen?'"
He wrote about Meghan, their relationship, and how he knew she was the person for him.
"She is an amazing person. Everything she does is for others, she is studying to be an applied behavioral therapist. Which means she is studying to try and improve the lives of children diagnosed with autism. I can never understand how she can come home bitten, bruised, and so tired and still say how good of a day it was. She makes me a better person. Thank you so much for this opportunity we have been Colts fans for a long time, her family even has season tickets. I know that this would mean the world to her and for you to be able to provide the opportunity is amazing."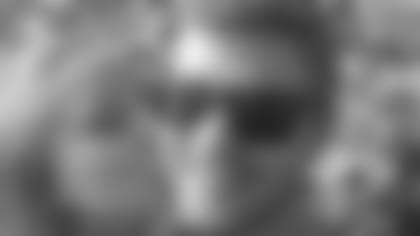 Then, he forgot about it.
"I was laying in bed the night before thinking, 'I've really got to propose to her and I don't know how.' The next morning, I get the phone call," he said. "It was meant to be."
On Sunday, Meghan was at the Colts game with Carter when she was "randomly" chosen to play a Colts trivia game on the field. When she got the right answer, she was asked to choose an envelope to reveal her prize. The number she picked was two.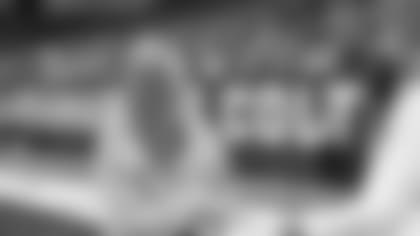 Before opening box two, Colts reporter Caroline Cann revealed the prize in box one – a trip to the Super Bowl. Box three contained a $5,000 gift certificate to Diamonds Direct. And box three contained Carter.
He popped out with a box in his hand, got down on one knee, and asked Meghan to marry him.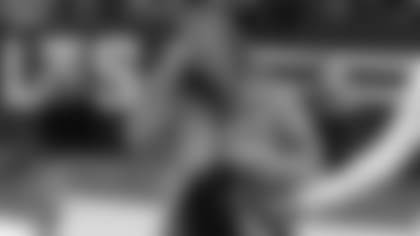 Shocked and shaking, she responded with an enthusiastic, 'Yes!'
At first, she was really disappointed when she realized she didn't win a trip to the Super Bowl.
"I was really bummed," she said. "I thought that was the biggest one."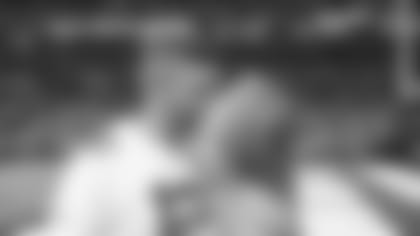 But spending the rest of her life with Carter more than made up for it.
And for Carter, having the opportunity to propose to the love of his life on the field at Lucas Oil Stadium was a once in a lifetime opportunity.
"I can't even put into words how thankful I am for this," he said. "It's an amazing opportunity."
What Meghan didn't know, was that both of their families were in the audience watching as it happened.
"We love these kinds of promotions," said Robert Violante, General Manager of Diamonds Direct. "We have so much fun doing this."
Out of 1,200 entries, Carter's stood out for a few reasons.
"It was very genuine," he said. "They have a great history together. This couple spent a lot of time apart. They had a long distance relationship and they were able to make it work and stayed committed to each other, so it was really cool."
"They're all great stories. It's hard to pick just one," said Regional Marketing Manager Cassidy Carlile.
Now, they're going to try to help the other couples out too.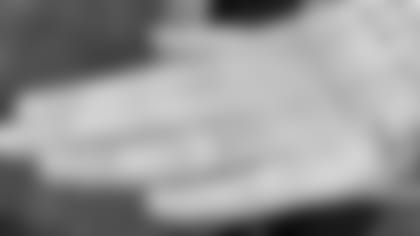 "Anybody that applied, we're going to go ahead and send them out a promotion as well, a discount so they can come in and make their dreams come true too."