Former Colts linebacker Gary Brackett knows a thing or two about making the most of an opportunity. An underdog his entire life, it's a role he not only embraces – it's one he relishes.
A walk-on in college and undrafted into the NFL, Brackett found success the old fashioned way – he earned it every step of the way.
His parents took out two mortgages on their home to keep him at Rutgers. When there was no equity left, he went to his football coach, thanked him for the opportunity, and told him he was leaving college because he couldn't afford it anymore.
"He says, 'Hey man, I just want you to know that we're going to recruit people that are better than Gary Brackett – but you work hard, you're disciplined, you're persistent, and we can count on you. So because of that, I'm going to give you a scholarship.'"
It was a life changing opportunity.
But the most important moment of his life came shortly after. While he was celebrating in the weight room, one of his teammates approached him and planted a seed in his mind.
"He came up to me and he said, 'You're worried about getting a scholarship – you should worry about starting.'"
It changed the way he looked at everything.
"It wasn't until he mentioned starting to me that I started training my brain to never settle for anything. Don't settle for good when you've got the ability to be great."
That mindset, along with his underdog mentality, earned him an opportunity in the National Football League.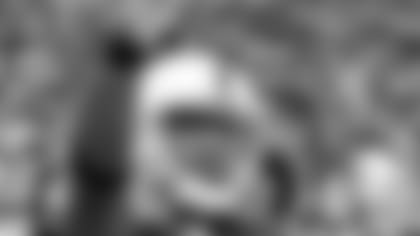 "Fast forward, I make it to the Colts. I was able to beat out a first rounder," he said. "I was able to play nine years, was a captain after my third season, was a starter for six years and really had a blessed career."
On Wednesday afternoon, Brackett was back at the Colts facility as an entrepreneur.
His former teammate, David Thornton, now the Colts Director of Player Engagement, invited him to conduct a business seminar for veteran players to share his experience and get them thinking about their next step.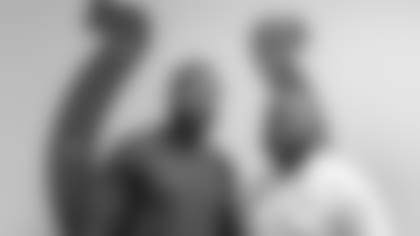 "The one thing I really admire about Gary Brackett from the time we first met up until now is this guy maximized every opportunity during his NFL experience better than anybody I know," Thornton said.
And that's something he carried into retirement – once he realized what NFL retirement really looked like.
"After my career, I kind of fell prey to what the age old myth is – that when you play football for five, six, seven, nine years – that you're going to retire. And that's not the case."
Cue life changing moment number three for Gary Brackett.
"My daughter is five, my son is three, my wife is a doctor. My wife is working 60 - 70 hours a week. She's grinding. When she's not working, she's home reading. My son is looking at me playing golf. I come home and he's like, 'Dad, what do you want to do when you grow up?' I'm like, 'What? You don't see this house? You don't see these rings? What are you talking about when I grow up? I'm grown!' But that night, I lost sleep."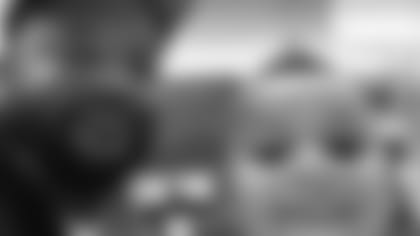 It was the wakeup call he didn't even know he needed.
"When I woke up I was like, 'I've got so much more life to live.' I went back to school and I got my MBA doing the executive education program. At the time, it was a program with the NFLPA and George Washington University," he said.
He looked at it like sharpening the tools in his toolbox.
"I feel like we all have a toolbox and we all have different tools in there. I think for the longest time, we've been using that same tool – we're using the hammer. And the problem with using the hammer is that every situation, every problem – it looks like a nail."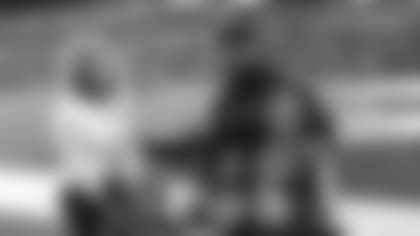 It allowed him to put down the hammer and pick up something else.
"Going to MBA school and seeing that, 'Oh, I've got a ruler? I can actually measure something? I've got a calculator? I can calculate something? That really gave me a different mentality on how I approach my stuff outside of football in a positive light and not always try to use the hammer."
Now a franchise owner with nine locations of the Stacked Pickle, Brackett is also co-owner of CharBlue steakhouse.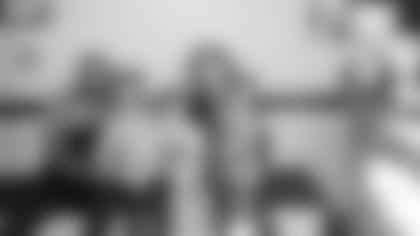 His message about life – on and off the football field – is to find what you're passionate about, maximize the opportunity, and begin with the end in mind.
The life lessons Gary Brackett learned on the football field have taken him far in life.
"The NFL is an awesome platform," he said. "Two weeks ago, I was a part of the NFL Draft. It's an alumni group that will never leave you. I think it's just an awesome fraternity and as much as you put into it is as much as you're going to get out of it."
He's still putting into it – sharing his life lessons with current players.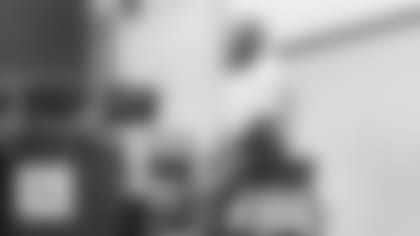 "Somebody in this room is probably a free agent, somebody is fourth string and not on the depth chart. You're thinking to yourself, 'Man, I just want to make the team.' And I'm telling you to erase that mentality and tell yourself, 'I want to be a starter. I want to be a Pro Bowler.' Just that shift in your mentality is going to give you a more successful career."
A seed planted in him many years ago – he's fed it, watered it, and over the years it's grown into opportunities he never could have imagined.
Now, Gary Brackett is planting those seeds in others.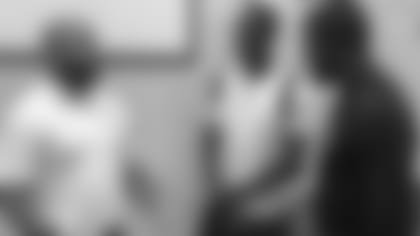 And he looks forward to watching them grow.