Colts defensive coordinator Matt Eberflus is passionate about football. 
But there's one thing he's even more passionate about. 
When asked about his family, he quickly responds, "My favorite subject." 
As a coach, he's described as fiery, intense, and a disciplinarian.
As a dad, he's described as calm, easygoing, and a peacemaker.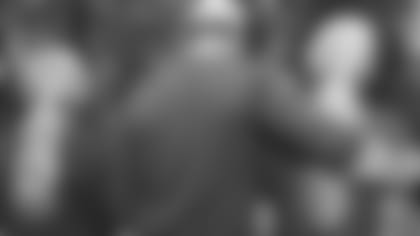 "People think he's very stern because he's a coach, but he's really not," says his daughter, Giada, who's almost 14. 
"We see him on the field on TV and we don't know that guy," says 19-year-old Grace. "I'm like, 'Is that my dad?'"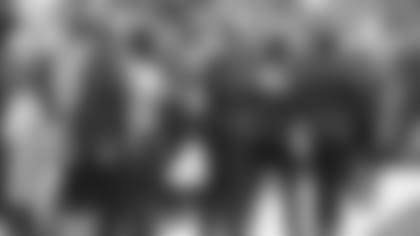 For Eberflus, coming home to his wife, Kelly, and two daughters is a refreshing change after being surrounded by men all day. 
"When I was younger, I would come home from work, change out of my clothes, and go play with the girls," he says. "We would play the Lion King and as my wife has stated in public, we'd play pretty, pretty princess."
They'd even dress him up. 
"That's all part of it," he laughs.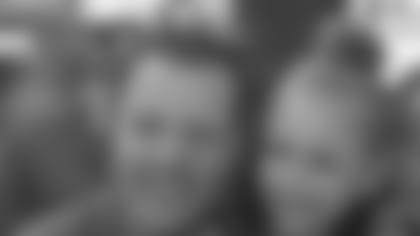 Most people assume a football coach wants a son he can coach one day.
At times, even his daughters have wondered. 
"I'm like, 'Dad, do you want a son who could play football?'" says Grace. 
His answer is always the same. 
"He says, 'I'm happy with what I got,'" says Giada.
A blessing is how he describes it. 
"We were blessed to have two beautiful girls and it's always been a blessing to me because I would go coach football and I would come home and have the girls and it was refreshing to me to have that experience in my life," he says. "It puts everything in perspective."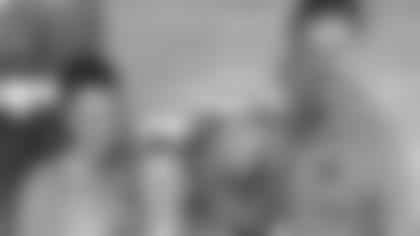 With two daughters in competitive dance, he still gets an opportunity to coach them. 
"He gives us so many tools that he uses with his players that we can use with dance. One time, I had a sleepover with all my friends and he came in and he was giving them a lecture and they all said it changed their lives. He's the most motivating person," says Grace. "That's probably my favorite thing about him - is how wise he is."
While football is his expertise, over the years Eberflus has come to appreciate dance. He's picked up enough knowledge to know what makes a good performance and to recognize one when he sees it.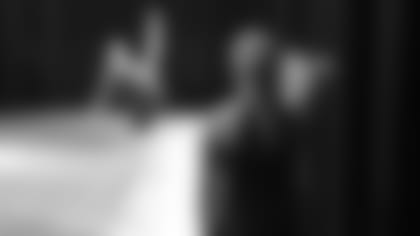 "You have to sell the dance through your eyes. The vision of the soul is through the eyes. You have to be able to see that," he says. "And when you sell that and you're in the dance and in the moment, I think the performance just comes out."
"To me, football is like choreography," says Kelly. "He's like the choreographer of the defense. If you think about it - they're so different, but yet they're so much the same." 
And nerves are a part of any performance. 
"Every time we say we're nervous, he says to switch that to say we're excited," Grace says. "He's been telling us that since I was three."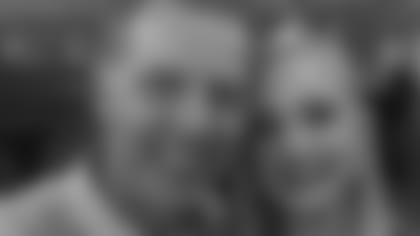 If there's one thing Eberflus can't tolerate, it's loafing - on the field or around the house. 
"We can not be lazy," says Grace. "If we're like, 'I don't want to put the dishes away right now.' He's like, 'You could have already been done.'"
During football season, Eberflus is all in - studying and strategizing while traveling to different cities for games.
When the season is over, he goes from defensive coordinator to dance dad - catching up on precious family time while traveling to different cities for competitions.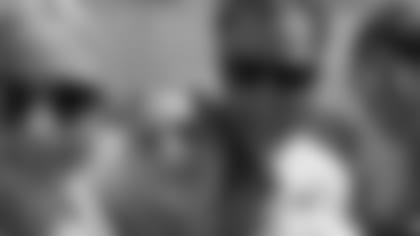 "It literally is that way because the dance season starts right in February," he says. "It's great because they're dancing and Kelly and I get to spend a lot of quality time together."
And while he finds a way to make time for family during football season - during dance season, he tries to keep football on the sideline.
"I don't talk ball," he says. "I'll talk dance, but I don't want to talk any football."
"I think initially the dads are interested when they find out what he does," Kelly says. "But afterwards, they realize how normal of a dad he is outside of football. He's really just a normal dance dad."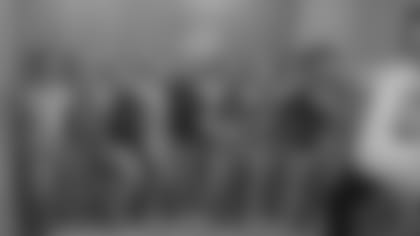 A normal dance dad with an abnormal ability to inspire. 
His girls have both competed at the pre-professional level of dance and Grace is majoring in dance performance at Chapman University in California.
For Eberflus, coaching dancers isn't all that different from coaching football players. He even watches film with them. 
"If you get a perfect score in dance or you win by 40 or if you didn't get the score you wanted or you lose by 3, now what matters is your growth mindset. You want to be able to grow from the experience and you get better from doing that," he says. "Take the emotion out of it. You're disappointed in the score? That's ok. But now, let's move forward. Now, what can we learn? That's how you grow as a dancer and that's how you grow as a player."
At times, his talks generate a typical teenage reaction.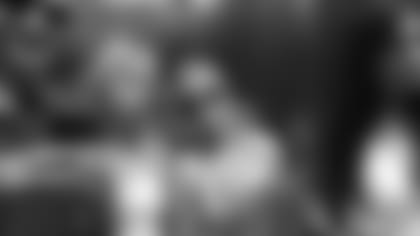 "I get 'coach speak.' Sometimes they call me Gandhi," he says. 
As much as he's learned about dance, Eberflus says he'd put his girls up against anybody when it comes to football knowledge.
"I remember when I used to play with them, I would have some scratch paper and I would be teaching them, 'This is the 3-4 defense, this is a 4-3 defense, this is what cover 2 looks like,'" he says. "They could still tell you that to this day. I would also do it on the Etch A Sketch sometimes." 
That's the side of him Kelly appreciates most.
"That's probably the thing he's best at - being a dad. I couldn't ask for a more supportive guy to do this with."
And he couldn't ask for a better captain for his team.
"You think about Kelly and all she does for our family. I always tell the girls she's the glue that holds our family together. She's so special and such a special lady to be able to do all that and support and run the household."
Whether he's calling the plays or carrying the bags - for Eberflus, it's about family. 
"The biggest cheerleaders I have are my girls at home," he says. "They're always supportive, no matter what."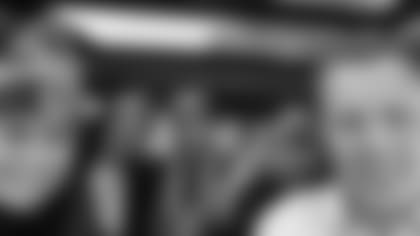 And they say the same thing about him. 
From the field to the stage, Matt Eberflus knows how to bring out the best in those around him.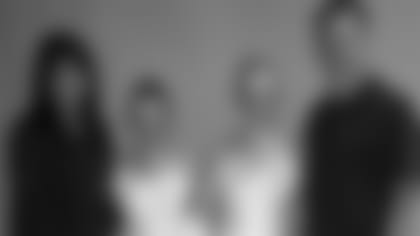 He helps them reach a little higher and shine a little brighter - whether they call him coach or dad.