Growing up, Frank Reich had two goals – to be a football player and a football coach. 
"I grew up in a sports family," he said. "My mom and dad were high school teachers and coaches and my brother is a coach. That's just the way we roll in the Reich family."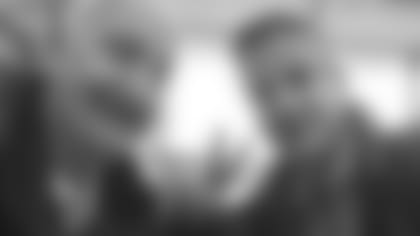 In 1985, following his rookie season as an NFL quarterback, Bills General Manager Bill Polian told him, "Frank, I want you to play as many years as you can. Then when you're finished playing, I want you to come coach with me because you're going to be a head coach in the NFL one day."
In 1998, after a 14-year NFL career, Reich retired to spend time with his family, join the seminary, and become a pastor. Then, the game called him back.
In 2006, he followed Polian to Indianapolis as a coaching intern under head coach Tony Dungy.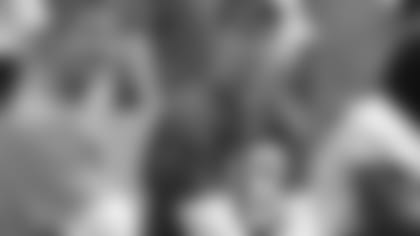 After coaching quarterbacks and wide receivers and winning a Super Bowl as offensive coordinator for the Philadelphia Eagles – in 2018, Reich was hired as head coach of the Indianapolis Colts.   
And when he stepped on the field at Lucas Oil Stadium on Sunday, the man who helped pave the way for him was right beside him. 
"Every step of my playing and coaching career, Bill has had a significant part in it. I really owe a lot to him as a player and as a coach," Reich said. "The fact that he could be here does mean quite a bit."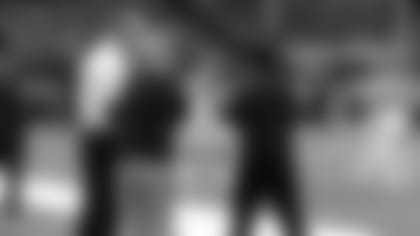 It was an easy call, said the Hall of Fame general manager. 
"I saw very early on when he joined us with the Bills that he was a special guy and he had a great understanding of the game and I thought really would make a great coach someday," Polian said. "I'm so thrilled for him and his family. He's earned it."
What Bill Polian saw in Frank Reich was a unique combination of character and skillset – the perfect tools for the job.  
"Leadership, intelligence, vision, understood what the game was about, how to do it, and most of all the ability to inspire people."
That ability to lead and inspire was on full display on January 3rd of 1993, when Reich led the Bills to the greatest comeback in NFL history against the Houston Oilers in the first round of the playoffs.
Trailing by 32 points, he rallied his team back with five consecutive touchdowns in the second half. The Bills went on to beat the Oilers in overtime.
It was that never say never attitude that kept him and his team going.
"Frank came out in the second half and promptly threw an interception that got returned for a touchdown and we were down 35-3," said former wide receiver James Lofton. "It was a Saturday game and just for a moment, just for one moment it flashed through my mind, 'Today is Saturday. Tuesday we can get packed up and we'll be home by Thursday.'"
"Now that we look at it in history, everybody is like, 'Oh, we never wavered.' Everybody has those moments of doubt," Lofton said. "But Frank apparently did not that afternoon."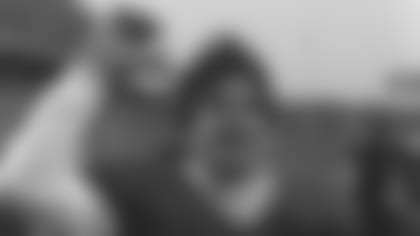 A Hall of Famer himself, Lofton isn't surprised to see Reich as an NFL head coach.
"Just watching the calmness that he has, you always talk about things flowing down from the top. I think the Colts are in good hands with him and the steadiness that he'll have. It's a young team. I think they have a lot of growing to do and I'm looking forward to watching him do it."
On Sunday, Lofton got to watch him from Lucas Oil Stadium as a broadcaster for CBS.
"What's ironic is the first time I entered a game for the Bills was here in Indianapolis," he said. "Frank threw me the first ball that I was ever thrown. He threw me a deep pass down the left sideline and he overthrew me. We come back into the meeting the next week and he goes, 'I thought you were supposed to be fast.' It's been kind of a running joke for a while."
Reich and Lofton got to meet up before the game and reminisce.
"When I saw James was doing the game, that was pretty special because we were real close and we had some really good moments together as teammates over the years," Reich said. "James was one of those rare players as a receiver who had strength, speed, intelligence – hence, he's in the Hall of Fame. Just a great teammate."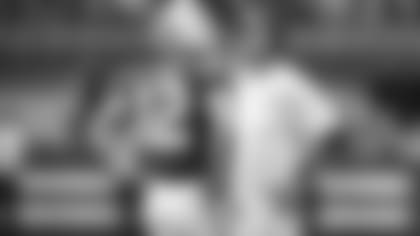 With Reich, Lofton said the team was always in good hands. 
"Being a backup quarterback, he had a more prominent role than most backup quarterbacks do because he was such a good player. You realized that when he did get his opportunities to play. He was playing on a championship team (and behind a future Hall of Fame quarterback, Jim Kelly) and the team never wavered when he went in."
Now, the Colts are in good hands.
"Without question," Polian said.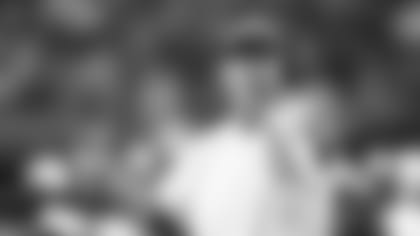 High praise from two Hall of Famers with the utmost respect for Frank Reich. 
In football, no one accomplishes anything by himself.
On Sunday at Lucas Oil Stadium, Frank Reich's paths crossed a few different times to bring him full circle to the place he is now – the place Bill Polian always thought he would be. 
Surrounded by family, friends, and a few of the people who helped him get there – from here, Reich will pave his own way.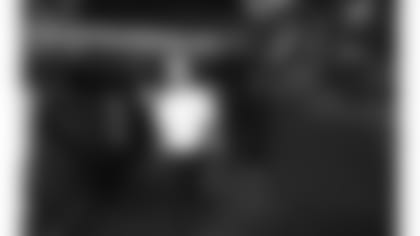 He didn't start his career as he hoped, with a win. But being down, Reich never wavered as a player. And he won't waver as a coach.
"In this league you face ups and downs all the time, so you have the attitude, 'Hey, let's go,'" he said.
And just like before, his team is right behind him.