Before the Colts home opener last season, Frank Reich's oldest daughter, Lia, had a surprise for him.
"My dad loves this cake that his mom used to make. It's called Texas sheet cake. I made him a Texas sheet cake and I put letters on it that said, 'Super Bowl Baby Coming in 2019.' He opened it up to take a piece and he didn't get it at all. He was like, 'Yes! Super Bowl, baby. We're going to the Super Bowl, baby!'" 
His wife, Linda, was quick to pick up on it. 
"I said, 'No, it's going to be a Super Bowl baby!'"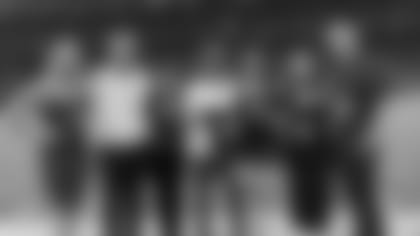 Their granddaughter, Bishop, arrived in March. 
On Sunday, she joined the rest of the family at Lucas Oil Stadium for the Colts home opener.
"The home opener, her first game - I mean, it's in her blood," Lia said. "My mom and I went back and forth like, 'Do we bring her to games? Do we have a nanny stay home with her?' And it wasn't even a question. My mom was like, 'No chance. This is in her blood. She needs to be a part of this and be here with our family.' It means so much to all of us to have her here."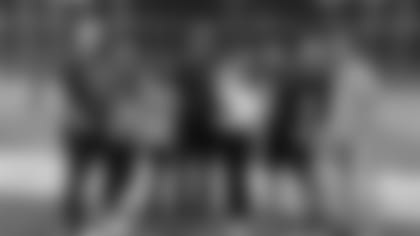 Frank never pictured himself becoming a grandparent as an NFL head coach. But as he starts his second season with the Colts, there's no one it means more to than him. 
"I look back and our family has been a sports family and a football family and our daughters have been a part of everything. It's just part of who we are. And now, to have that extend to a granddaughter is pretty special," he said. "Linda and I are encouraging them to be at all the home games this year. We want her to experience that growing up. We want her to feel the excitement and the fun, the highs and the lows, the closeness that we feel as a family. Those are all special moments."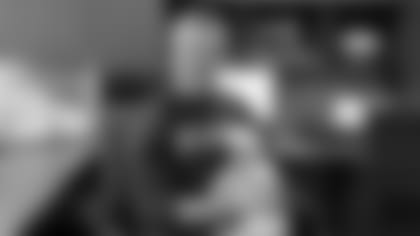 And Lia has a special outfit planned for each of them. 
"Every game this year, Bishop has a custom outfit with some of my dad's slogans on them," she said. "We're not telling him what they are. When he sees her for the first time on the field, he'll get to see her outfits. We had to start with 'Got Juice' because that's not just a Colts slogan, this is a family slogan for us. We had to have that one for the home kickoff."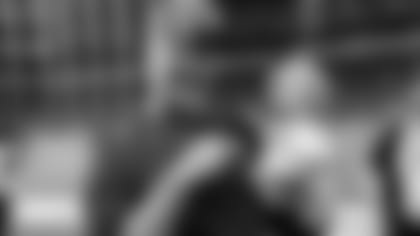 For Frank and Linda, also known as Pop and Peeta, it means everything. 
"Time is the most precious commodity that we have," Linda said. "So for our children to make the effort - and we know it is an effort - to travel to be with us, to want to be together and want to make the effort and want to enjoy this time of life with us, there's just nothing better for Frank and I."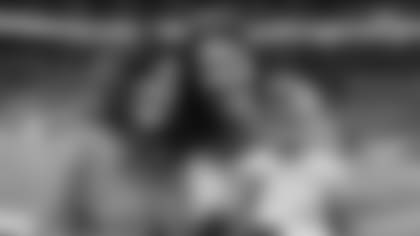 Over the years, they've had friends become grandparents, but they never really understood until Bishop came along.
"Becoming a grandparent, you hear all the stories about how great it is - but until you experience it, you don't know," Frank said. "It has been a welcome addition and one that we have thoroughly enjoyed in this short six months." 
"I would look at the pictures of their sweet little grandbabies and I would think, 'Oh, that's so nice. That's so lovely. They're so cute,'" Linda said. "And then I would think, 'How good could it be?' Well I must say, it is all that and a bag of chips. She is just the love of my life."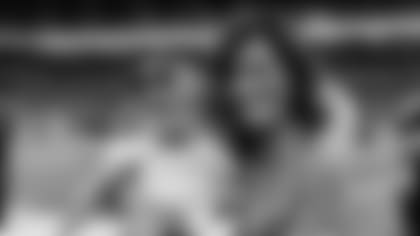 Seeing the first love of her life embracing his role as grandfather has also been special.
"It's very sweet," she said. "He's just totally smitten with her."
Just like they did as parents, Frank and Linda will have differing roles as grandparents.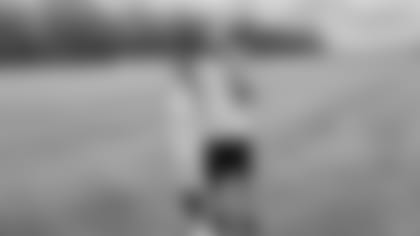 "My mom was always the disciplinarian in our lives growing up," said Lia. "Same deal now. I'm sure she'll be the one to help me raise her and my dad will be like, 'What do you want? Do you want a pony? We'll get you a pony.'"
For Lia and her husband, Thomas, it's important to raise their daughter to be a strong woman - the same way her parents raised her. 
"We started doing some research and the name Bishop means the overseer, somebody who takes care of others who can't take care of themselves," Lia said. "We just thought that was special and thought if we can raise someone who wants to make the world a better place, who wants to help other people - my parents have shown us our whole lives how important it is to give everything you have to helping others. We hope she'll be half the people that they are."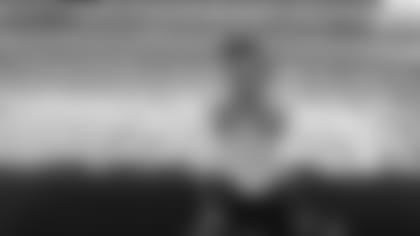 Lia knows her daughter will never remember her first game day. Still, growing up in football - she knows how special those memories are. 
"The guys that my dad played with on the Bills in the 90s when I was born - when I see them now, they always talk about my first birthday. It was at the Super Bowl and back then, your kids could come in the locker room after the game. When I see them, they're like, 'I remember when you were one running around the locker room after the games.' All those memories, even though I don't have them, the community of football - it really is family."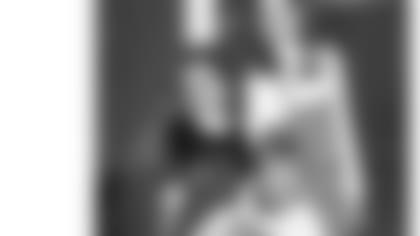 And she couldn't be happier to share that family with her daughter.  
"The relationships that you build, the people that you're around - it's so special. Bishop isn't going to remember this, but the people here in Indianapolis, the Colts organization - this is her family now."
After Sunday's game, Bishop waited in the tunnel with her family to greet Pop and congratulate him on his team's victory.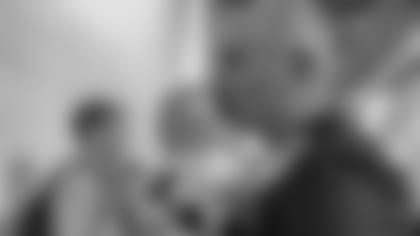 Her first game day was one of many firsts Frank and Linda look forward to. 
"I'm going to get Bishop on skis. I want to do everything with her. I want to show her things and teach her things and be there for her," Linda said. "Watching her reaction and then watching her parents' reaction, it resurrects this newness of remembering how exciting it was when you did that for the first time and your sisters did that for the first time. It's almost this injection of energy and vibrancy and youthfulness."
Lia has many things on her list too.
But one thing was top of mind on Sunday.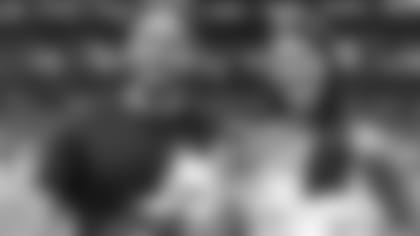 "The first Super Bowl we went to with the Colts, the Colts lost to the Saints and you saw that iconic image of Drew Brees with his son. It breaks my heart," she said. "And then when we won with the Eagles, Nick Foles' daughter was brand new and you saw the same picture. I texted my dad after the Patriots won last year because Bill Belichick had his granddaughter out there in the confetti. I said, 'This is going to be you next year.'"
Just like the seasons of football, the seasons of life are a journey.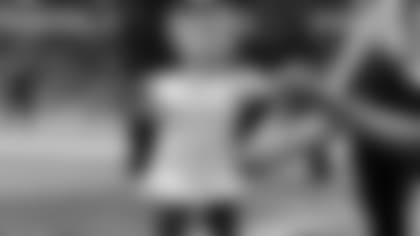 And the Reich family is enjoying every step.