"We've got bellies, let 'em hang, man. Let's have some fun!" yelled former defensive tackle Daniel Muir to the young linemen gathered on the field at the Colts practice facility on Sunday.
Muir needed no reminder himself – he was already having a blast.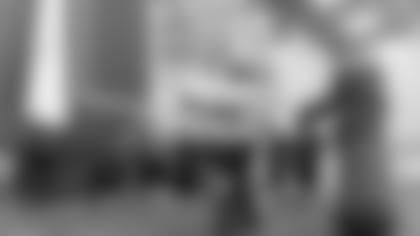 "I have the game day feeling. I haven't felt this in years," he said. "It's a good feeling."
"We love this game and we feel very fortunate that we learned from some of the greats out there and to have a chance to give back to these guys – it's fun," said former offensive lineman Dylan Gandy.
Muir played for the Colts from 2008 through 2011, retiring after the 2013 season.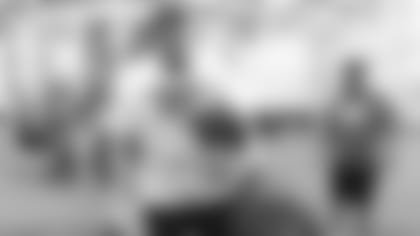 Gandy played for the Colts from 2005 through 2007. He also retired in 2013 and like Muir, settled in Carmel, Indiana with his family.
"As we were going down the latter days of our career, we trained in the offseason every year and we ended up going to high school games and we were like, 'These kids are huge,' but they didn't even know how to get in their stances," said Muir. "And we were like, 'This is something else.'"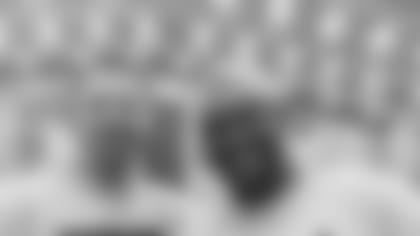 In 2015, Gandy and Muir formed Trench G.A.M.E. to offer elite training specifically for offensive and defensive linemen of all ages.
"It's Trench G.A.M.E. – it's Gandy And Muir Experience," Muir said. "Forget the touchdowns. Forget the 60-yard passes. This is where the fun is – in the trenches. This is the game."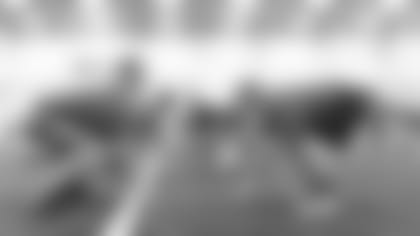 For Gandy, it was a dream that started back in high school. Now an offensive line coach at Zionsville High School, he loves to share his passion for the game and use it to help mold young men as players and people.
"I had a really close relationship with my high school coach and I always wanted to be able to give back like that," he said. "You have such a huge platform when you coach to impact somebody's life. And that's something that we both take very seriously and it's what drives us to do what we do."
On Sunday, Gandy and Muir offered a free opportunity for 300 junior high and high school linemen to learn from the best. They ran through drills and were coached by some NFLgreats, including former Colts offensive lineman and Super Bowl XLI champion Ryan Diem.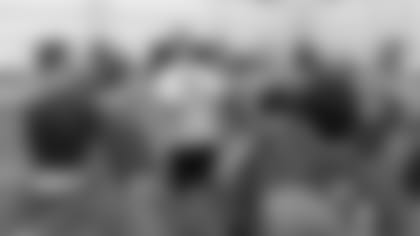 "Well, 20-some-odd years ago, I was sitting in the exact same spot," he said. "So, I think it's kind of neat to have all these offensive linemen and defensive linemen here just to focus on that position because it does get overlooked by the common fan and it's a huge part of the game."
Joe Reitz retired in March. But on Sunday, the Colts offensive lineman was back on the field working with his position group.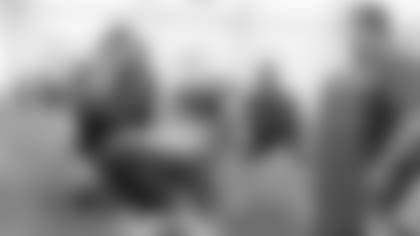 "There are all these 7-on-7 camps for kids and quarterbacks and receivers, but offensive linemen – they don't get the coaching and the outside coaching from other people," he said. "So, the chance to come out and work with those guys is fun."
Jason Roth coaches the safeties at Zionsville High School. He says former NFL players investing in youth aren't just raising the bar on the players they're coaching, but on the game of football in Indiana.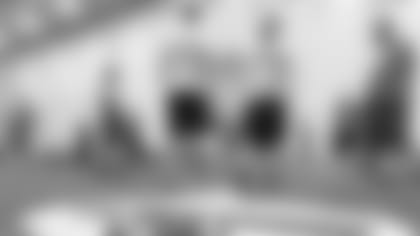 "It's fantastic. It's something that's been needed around here for a long time," he said. "There's other camps, but not for free. And with the caliber of talent that is coaching these guys, just being out here and watching the passion and talking to some of these former NFL players – for these guys to get this experience from seventh grade to seniors is invaluable to them."
They battle in the trenches.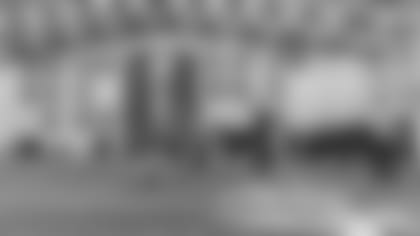 "That's where the game is won and lost," said Diem.
"They're really tightly knit because they have to go through things that are different than everybody else," said Gandy. "We don't get the glory and we don't really seek it. We just want our team to do well."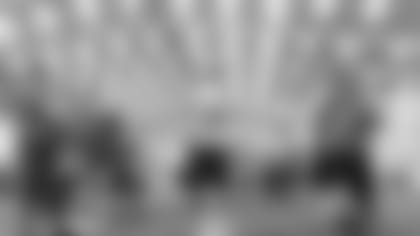 And they want these players to do well – on the field and off.
"Respect your parents, they know what they're talking about. Respect your teachers in the classroom, they know what they're talking about," Muir told them. "And then come out here and play football. And I guarantee it will take you a long way, not just in the game, but in life."
Because in the end, it's not really about football – it's about life.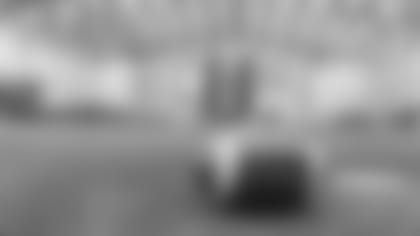 The lessons these players learned about life while playing the game of football are lessons they'll pass on for the rest of their lives.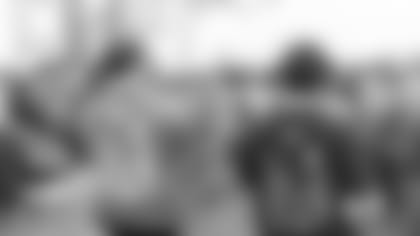 And they're hoping one day these kids will do the same.