Growing up in Philadelphia, Colts linebacker Zaire Franklin had an appreciation for animals.
"I had a cat and we thought it was a girl, so my grandma named her Sassy. And then we took her to the vet and we found out he was a dude."
Sassy became Sam. And the more time Franklin spent with him, the more he identified with him.
"I actually love cats because I like their independence. They're kind of like me where they don't necessarily feel like they need you. They can do their own thing, but when they want love - they get love."
Still, he always saw himself as a dog person.
"I don't feel like a cat is really your friend. A cat is kind of like a roommate - they live there and sometimes you might watch TV together, but most of the time they're just there to do their own thing," he said. "I always thought it would be cool to have a dog. That's a real friend."
His college years only reinforced that notion.
"The weather in Syracuse is really terrible. So when it finally broke in the spring, everyone on my team got a puppy. Everybody would be walking through the Quad with their little puppies."
As much as he wanted a puppy himself, he knew he had to be ready for the responsibility that came with it.
"I've been plotting - looking for the right time to get a dog," he said.
After wrapping up his rookie season with the Colts, he was ready. All he had to do was find the right dog.
"I always wanted an English Bulldog because I feel like their personality matches mine. All I like to do is eat and sleep."
In March, the stars aligned.
While training in Seattle, one of the trainers had an English Bulldog puppy.
"I was like, 'Where did you get this dog? This dog is beautiful.'"
He introduced him to the breeder and the rest is history.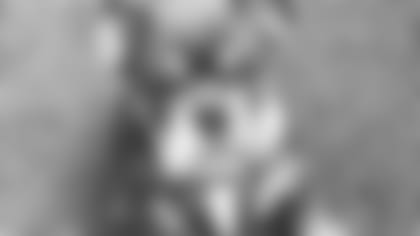 "It was a match made in Heaven," he said.
In a nod to his Philly roots, Franklin named his puppy Creed after the Rocky character, Apollo Creed. 
"He was the calmest puppy I ever met. He didn't even bark when I first met him. Now, he doesn't know how to act," he laughed. "Once they get used to you, they show their real personalities."
Now five months old, Creed has settled into his new life in Indiana. And Franklin has settled in puppy parenthood.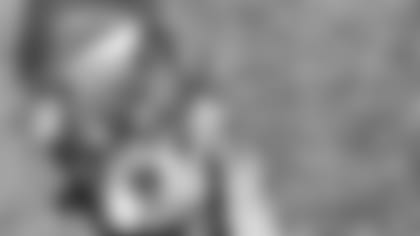 "I'll be out and I'll be like, 'Wow. I haven't been home for three hours. I need to go home and check on my puppy. He has to eat, he has to go outside.' You come home and you're tired and he just wants to play. He's running and jumping around and you just want to take a nap. It's kind of like having a kid."
And just like raising a child, raising a puppy takes teamwork.
"I get Ahmad Thomas to watch him if I have to go somewhere. He's over at AT's house all the time. He lives right across the street from me. He has two kids, so they run Creed into the ground."
Like any other relationship, it takes time, commitment, and forgiveness.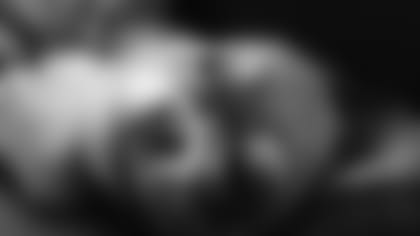 "We're starting to understand each other's personalities. He knows when he does something that makes me upset. He'll come over pouting with his puppy dog eyes. And I'm like, 'Alright.' And then we just hang out on the couch and stuff."
Creed filled a void Franklin didn't really know he had.
"I've always been pretty independent, but when you're out here all by yourself with no family, it's a little lonely. So, having a dog is great. When I come home every day, Creed is extremely excited. It's like he's never going to see me again when I leave."
Zaire Franklin wanted a companion.
In Creed, he found the perfect match.
Since then, he's made life a little less lonely, a little more interesting, and a lot more enjoyable.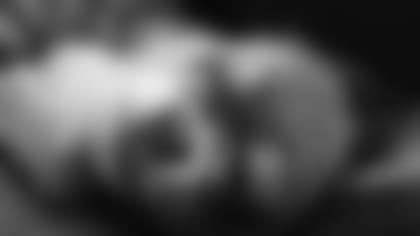 "He's a great puppy," he said. "That's my little man."
You can follow Creed's journey on his Instagram account: @creedindeed.