INDIANAPOLIS — Fantasy Football has made the NFL even more fun for millions of Americans young and old, male or female, casual fan or fanatic, and it's time to learn how to start the right league for you and your friends.
Below is a simple guide to starting the right league for you. Be sure to follow the links if you'd like to get started right away. Just follow the options for whether you consider yourself a beginner, intermediate, or advanced fantasy football manager: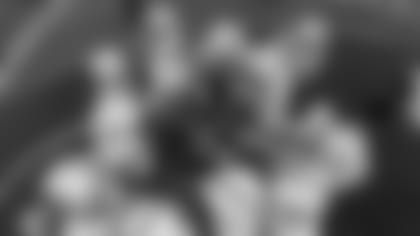 The best way to ruin any league, speaking from experience, is when people take it too seriously. It's a game and a great way for you and your friends to connect, even if your friends are spread across the country. Fantasy football is the single biggest reason I've stayed close with some of my high school friends, after graduating ten years ago.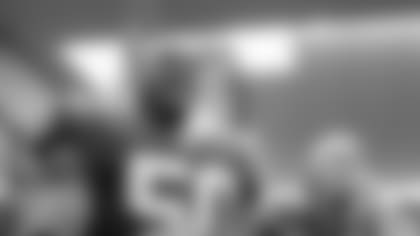 If you are new to fantasy football or just don't want to put in the time organizing a league, this is the best option for you. NFL.com has hundreds of leagues already set up that you can join for free. You can also join "Prize Leagues" that cost an entry fee, where the league champion can win cool stuff like championship rings, authentic memorabilia, and more. These leagues vary by number of teams in the league, scoring format, and draft type. Those will be discussed in detail later.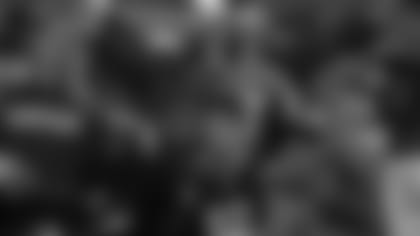 You are about to become the commissioner of your fantasy football league. If you choose to create a league, you will be asked to name your league and create a password for your league, so only friends you give that information to can join. As commissioner, you will be in charge of approving/vetoing trades in your league, but most importantly, establishing all settings for your league.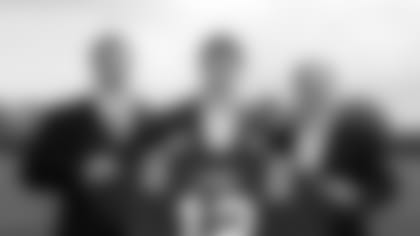 Beginner – Standard, Online Draft
This is your normal "snake" draft, where each round inverts the order teams pick. If you have the first pick in the draft, you will have the last pick in the 2nd round, etc. You will also conduct the draft online at a date and time you establish by each member going to the league homepage and clicking the launch draft button.
Intermediate – Standard, Offline Draft
Same draft, except you throw a draft party! Go to somebody's house, or make a reservation at a restaurant/bar & grill. Make it an event, because the draft is the single best part of the fantasy football season and should be celebrated. Just make sure everybody from your league will be there, and if one or two can't make it, make sure they are available during the draft to call/text picks in. Have a big draft board for everybody to see the picks, and at the end of the draft you enter each teams' players onto your roster (should take an hour, at most). Be sure to keep a time limit no more than 90 seconds per pick though to keep things moving.
Advanced – Multiple Options
Auction Drafts: The alternative to the normal draft, where each team gets a budget (usually 200), and every team takes turns nominating a player to go on the block. Once a player is nominated, the bidding begins at 1. Whoever bids the most, gets that player on their roster, but of course, if you run out of your budget, you can't bid on players anymore. Simple internet searches will pull up fantasy football rankings for auction drafts, with suggested prices for players.
Draft Pick Trading: One way to spice up standard drafts is to allow draft pick trading. Some platforms will allow teams to do this before their draft, even if it's an online draft. On NFL.com, the commissioner will have to set up a custom draft board, and when a trade involving picks happens, the custom draft board can be revised to alter that trade.
Shorter Pick Clocks: Turn up the heat a little bit on our league, and shorten the time to make a pick from 90 to 60 or even 30 seconds. After the first couple rounds, you'll find out very quickly who did their homework.
STEP FOUR – LEAGUE SIZE/SCHEDULE
The League on FXX is a great show about fantasy football, but it's one flaw is that the league on the show only had 8 teams. If you want a real league, get ten teams. Less than 10 teams really takes a lot of the skill out of fantasy football (just not enough players being used across your league in starting lineups).
If you go with a ten team league, consider splitting into two divisions of five, and playing everybody in your division twice during the regular season. That will work out perfectly into a balanced schedule of 8 divisional match-ups and match-ups against the five teams in the other division in a standard 13-week fantasy regular season.
The positive to 12-team leagues is it makes it a little more challenging with more players taken in drafts. The negative is it's tough to have a balanced schedule. The closest you can come to a balanced schedule in a 12-team league is by splitting into three divisions of four. Each team then plays their division opponents twice and every non-division opponent but one once (6 division match-ups, 7 non-division matchups) to come up with the 13 match-ups. Because it is not a completely balanced schedule, any tiebreakers at the end of the season should be done with total points for the season and not whoever won head-to-head.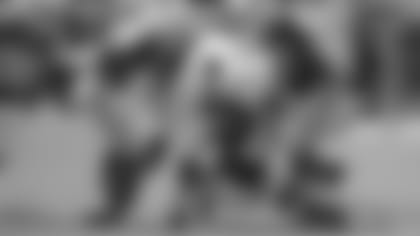 The bigger the league, the tougher the league and more important it is to draft well late and utilize the waiver wire of non-drafted players. The one thing 14-team leagues has going for it is a balanced schedule. Since most fantasy football leagues are 13 weeks long before the playoffs, it works out perfectly where every team plays each other once. Divisions also aren't necessary.
STEP FIVE – PLAYOFF FORMAT
All Levels – DO NOT SCHEDULE THE CHAMPIONSHIP FOR WEEK 17! Some teams will have playoff positions possibly wrapped up by then, and you don't want your league champ to be crowned because his opponent unfairly had his best player not play.
Beginner – 8-Team Playoffs, Weeks 14,15,16
The round of eight is followed by the semifinals round of four in week 15, then ultimately the championship in week 16. 8-team playoffs are good for less competitive beginner leagues, because it keeps more teams in the playoff hunt later in the season and ultimately more involved in the postseason.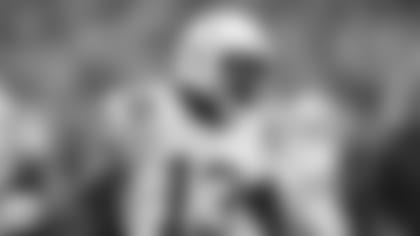 Intermediate – 6-Team Playoffs, Week 14,15,16
The two best records in your league get a bye in the first round of the playoffs, just like the real NFL postseason. They play the winners from week 14 in the semifinals, before crowning a champion week 16. This is the most common playoff format in fantasy football.
Advanced – Multiple Options
4-Team Playoff, Week 15,16 – Really rewards teams that have a good regular season, and offers the chance to extend the fantasy regular season by one week. In this scenario, you can then create a balanced schedule in 12-team leagues, with a 14-week regular season (3 divisions of 4, play division opponents twice, play everybody else once).
5-Team Playoff, Week 14,15,16 – My personal favorite, for 12-team leagues, if you split into three divisions of four. If you win your division, you automatically get a bye into the semifinals week 15. Two wild cards then battle week 14, with the winner facing the regular season champion. It offers a reward for winning your division, which I like.
Two-Week Playoff Match-Ups – Teams can get lucky with one-week playoff matchups from time to time. The champion in my longest running league has only had 7 regular season wins three years in a row. Consider making your championship two weeks long during weeks 15 and 16 and start with a four-team playoff in week 14. Another option is a four team playoff where every playoff match-up is two weeks long, with the semifinals during weeks 13 and 14, and championship during weeks 15 and 16. Obviously, that will force you to shorten the regular season from 13 to 12 weeks as well.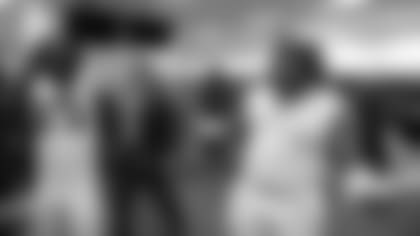 Beginner – 1 QB, 2 RB, 2 WR, 1 TE, 1 K, 1 DEF, 1 RB/WR (Flex), 6 Bench
Intermediate – 1 QB 2 RB, 3 WR, 1 TE, 1 K, 1 DEF, 1 RB/WR (Flex), 6 Bench
Advanced – Multiple Options
2 QBs
Additional Flex
Less Bench Spots
*   discouraging stashing players, encourages rostering players that must help teams right away 

* Defensive Players
*   Some leagues also include individual defensive players instead of team defenses  

*Rule of Thumb – The larger the starting lineups and smaller the benches, the more challenging your fantasy league will be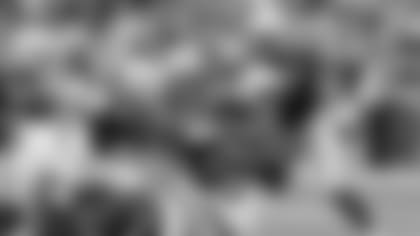 STEP SEVEN – SCORING SETTINGS
Defenses will also get fantasy points or lose fantasy points depending on how many real-life points they allow to the opponent that week. The scale ranges from 10 for a shutout to -4 for allowing 35 points. NFL.com standard kicking scoring is also included, and awards 1 for PATs, 3 for all field goals under 50 yards, and 5 for 50 yard FGs. You do not lose points in this format for missed kicks.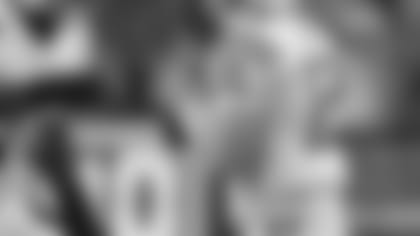 Intermediate – Points Per Reception (PPR)
I'd argue most leagues that involve people who have played fantasy football before are in at least one PPR league, either assigning a full point per reception or ½ point. Most fantasy football platforms also include rankings for both standard and PPR formats at this point. When setting up your league on NFL.com, just click "CUSTOMIZE" under the Scoring Settings area, and under "Offense: Receiving", click on "Receptions" to assign points for that stat category. Any player that catches a pass on offense will get points, not just wide receivers.
Advanced – Multiple Options
*   If you want every yard to count in your league, use this. Otherwise, a running back rushing for 90 yards and another rushing for 99 yards will both get the same nine points, for example. In fractional points, the latter would get 9.9 points. 

* -1 for interceptions, not -2, making the best quarterbacks more valuable * Bonuses
*   You have the option to award bonus points to players that reach certain thresholds from week-to-week, such as 300 passing yards, 100 rushing yards, 100 receiving yards, or touchdowns that were 50 yards or longer 

* Individual Defensive Player
*   We discussed this in the advanced rosters option in step five. Scoring for individual defensive players can include tackles, tackles for loss, and forced fumbles on top of the normal defensive scoring listed above that can also apply to individuals. 

* Negative Points For Missed PATs and FGs by Kickers * Special Teams
*   Added points for return yardage for individual players