Even in retirement, he brings football fans together – thousands of them this weekend in Indianapolis.
It was a sea of 18s outside Lucas Oil Stadium for the long awaited unveiling of Peyton Manning's statue on Saturday afternoon.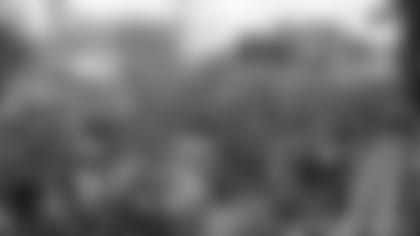 There were Peyton Manning Colts jerseys, Peyton Manning Broncos jerseys, Peyton Manning Tennessee jerseys, even his high school jersey.
"My last name does happen to be Newman, which is awesome. But I love the man more than the high school being my last name," said Andy Newman.
Newman got up at 5:00 in the morning, drove down from Fort Wayne, and camped out along South Street all day – just to have a front row spot to see Manning's statue unveiled and hear him speak.
There aren't many people he would do that for – but he's not just anybody.
"It's Peyton Manning," he said.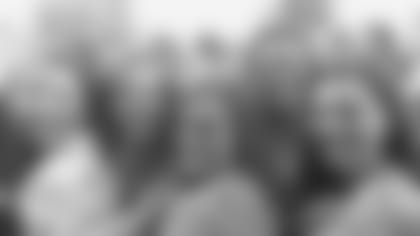 Maci Andrews, Glenna Nave, Brooke Janes, Kelly Stout, and Season Johnson drove almost eight hours from the Knoxville, Tennessee area then stood for eight hours, all for one guy – their guy.
"Peyton Manning," said Stout. "We love him."
Kim Harnage is from Chattanooga and now lives near Atlanta. She made the trip to Indianapolis to see the man who made her fall in love with the game.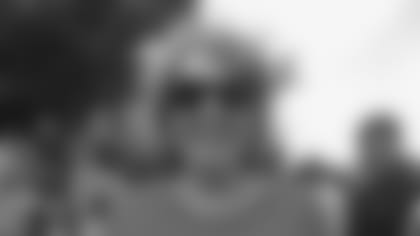 "My dad watched football and my older brother watched football and I didn't see the big deal until I started watching the Vols and Peyton Manning. And then I thought, 'Oh my gosh, this is really fun!'"
The way Manning felt about the game eventually rubbed off on her.
"You could tell how much passion and how much love he had for the game and the players and the fans. So, I just had to carry it out after he graduated from the University of Tennessee and went to the Colts."
Laura Calaway came in from Southern California, where she was born and raised.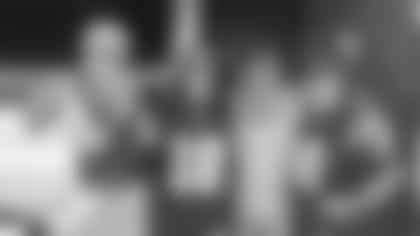 "I grew up a Lakers, Dodgers, Raiders, Rams fan. And then the Raiders and the Rams left when I was a teenager. So, I was sort of left without a team. And in the early 90s, I decided that I wanted to find a good, wholesome, Midwestern team," she said. "I didn't want to appear to be a bandwagon fan, so I looked for a team not doing too well and there was Jeff George out there with his three and 13 team. And I said, 'That's my team. I'm going for them.'"
And she's been with them ever since.
For Calaway, like so many others, the weekend was bittersweet.
"I never watched the press conference where he said goodbye. I could never get myself to watch it and I probably never will," she said. "So, this will be my closure for him here."
Jonathan Marshall made the trip from Canada.
"Retiring Peyton is what brought me out here today. He's my favorite of all time," he said.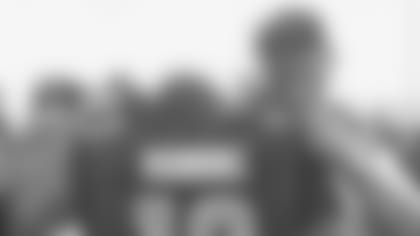 For Marshall, being surrounded by other Colts fans made the experience all the more special.
"People find it funny because we have the Canadian Football League. So, to be an Indianapolis fan, they find it a little weird. But the National Football League is so exciting that all my friends, they all have their own teams. And not being from the cities in America, we get to pick our teams – which is a bit of a luxury."
It was Marshall Faulk who first made Marshall a Colts fan – and he's been one ever since.
With his statue unveiling on Saturday and jersey retirement and Ring of Honor ceremony on Sunday, for fans, the weekend was an opportunity to thank Peyton Manning for all he did for the Colts, for all he did for the city, and for all he did for football.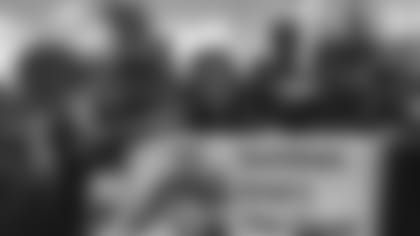 For Manning, it was one more opportunity to thank the fans.
"I am not on social media. But if I was, I would use the hashtag 'Thank You Indianapolis.' It was both an honor and privilege to be one of you," he said. "I am proud to have been a citizen of this town. As I told the world a year and half ago, I will always be a Colt."
After his closing remarks, Manning signed footballs and tossed them into the crowd. As he did, the lyrics to "Hall Of Fame" blared through the speakers.
"Standing in the hall of fame
*And the world's gonna know your name…"
*
For a while, he was just ours – Peyton Manning, the quarterback of the Indianapolis Colts.
In time, the world came to know his name.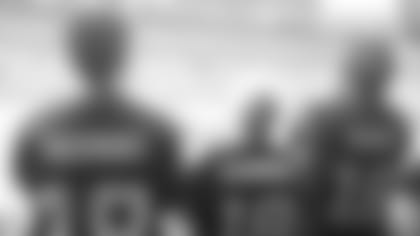 And the next time fans come together to honor him will be in Canton, Ohio at the Pro Football Hall Of Fame.