It may be his fifth NFL season, but for Colts tight end Eric Ebron, it's a year of firsts.
A first-round pick by the Detroit Lions in the 2014 NFL Draft, the North Carolina native was released by the team in March. Five days later, he signed with the Colts.
"When I was released, Frank (Reich), Nick (Sirianni), Tom (Manning), they were some of the first people to call me. They wanted me to be a part of what they were building here. For them to want me to help build it, it was just such a wakeup call for me to know what I'm capable of, to know what I can do and to help the team."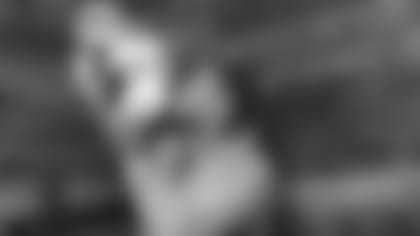 Ebron signed a two-year contract with the Colts.
A week later, he made a lifelong commitment to his girlfriend, Gabriela, who he met in Houston one year earlier.
"It wasn't on Instagram like this new generation," he said. "We actually met face-to-face first."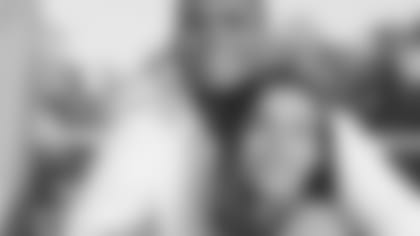 And it didn't take him long to figure out that she was the one.
"She's so smart. She's so intelligent. She graduated from Texas A&M. She had her own career, so she didn't need me. It was more that she changed my life than I changed hers."
The wedding came together in record time.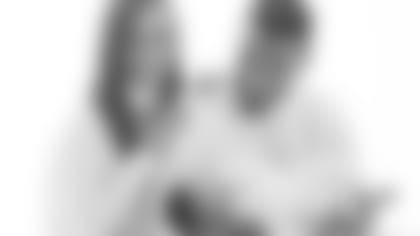 "Two months it took us. And it was amazing for two months planning," he said. "The thought was initially to push it to next year, but then we thought, 'Why? We live together, we have a child, we act like we're married, so why not get married?'"
On July 15th, in her hometown of Houston, Eric and Gabby became husband and wife.
"We had a super dope hip-hop violinist named Damien Escobar kick off the wedding. My family, her family, just a small group of very personal people and it just was amazing," he said.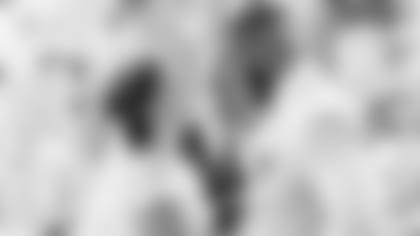 But for Eric, there's one moment he'll never forget.
"My favorite moment was her walking down the aisle. She was in tears. She looked so good. She just looked amazing – it was the dress she wanted, it was the way she wanted it, and she was just so happy."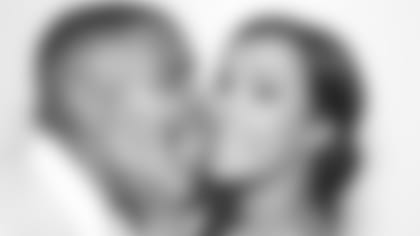 He even surprised her with a quick honeymoon in Cabo before he had to report to training camp with the Colts.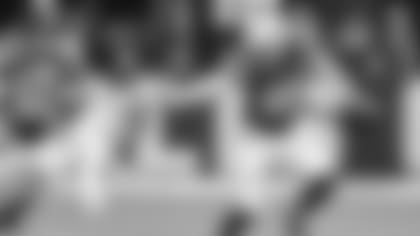 "This is a whole new start for me," he said, "this is a whole new everything and it's all been positive."