Donovan Hall is a quiet and thoughtful 13-year-old boy. 
He likes sports and music. And he's close to his three cousins, who in recent months, have become more like brothers.
From the outside, he looks like any other teenager. But Donovan is carrying around a pain few could imagine.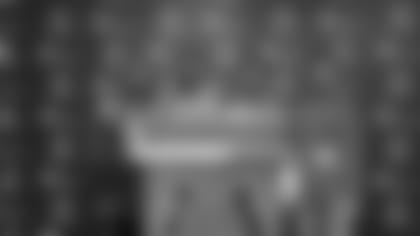 In July, the country watched in horror as a storm blew over Table Rock Lake near Branson, Missouri. Several duck boats were on the water at the time. Waves capsized one of the boats, trapping the passengers inside. Donovan was able to escape and swim to safety. But he lost his mother, little brother, grandparents, uncles, and cousins. In all, 17 people died including nine members of his family.
When he got back to Indianapolis, Donovan moved in with his great aunt, Marlo Wells, and her family. 
"We're all trying to get through it together," she said. "We're doing it one day at a time."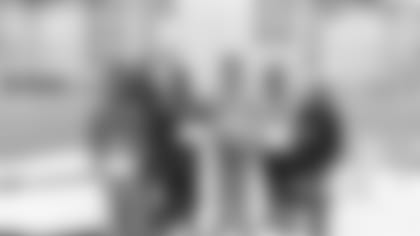 While she did everything she could for her grieving nephew, Wells was also grieving herself. But out of the pain, something amazing happened – their community stepped up and embraced them. 
"You have some truly, genuinely nice, compassionate people out there," Wells said. "Someone sent us a comfort blanket and it's a beautiful blanket. Just little things like that, it makes a big difference. It might be small to them, but it's huge to us. Somebody thought to make this blanket, mail it to us – it's amazing."
"Any time we hear stories like this, we want to help," said Steve Campbell, Vice President of Communications for the Colts.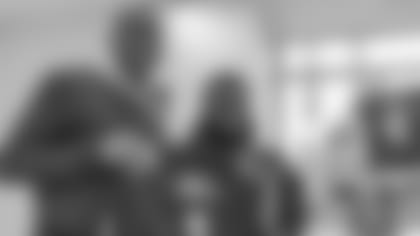 And that's what they did.
After the accident, the Colts and Pacers came together to help the Coleman family out.
"I think a lot of other communities around the country would have done the same thing," Campbell said. "But there is something special about Indianapolis – that when we have people who are truly in need, we bond together – particularly the sports teams and the sports establishment here."
On Friday, the Colts reached out again.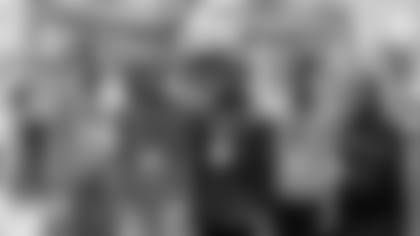 They invited Donovan, his aunt, uncle, and cousins to the Indiana Farm Bureau Football Center. Campbell presented him with a custom jersey and took them on a tour of the facility. 
They spent time in the memorabilia room, posed with the Lombardi Trophy, and even met Colts mascot, Blue. 
Afterwards, they watched the Colts practice and spent time with General Manager Chris Ballard.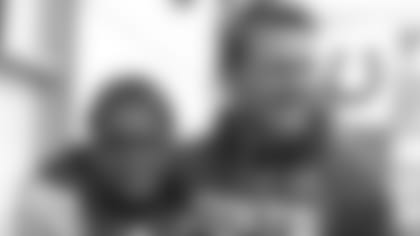 When practice was over, Colts Director of Player Engagement, David Thornton, walked Donovan and his cousins out to the field where Coach Reich welcomed them into the huddle.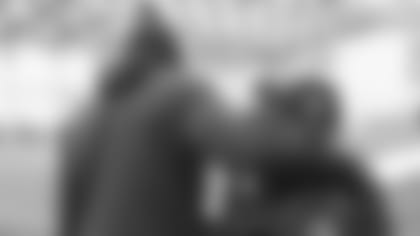 "We appreciate your support," said Reich. "We love you and we appreciate you supporting us and bringing us some juice, bringing us some luck to go over and beat the Raiders."
Then, they helped break down practice. 
"Colts on three, alright? Ready?"
"One, two, three… COLTS!"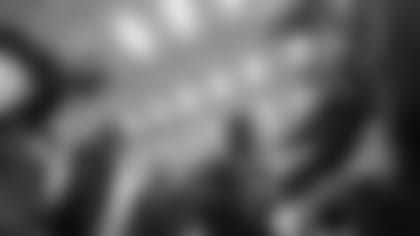 The players hung around signing autographs and chatting with Donovan and his family. 
"Probably seeing Andrew Luck," he said. "He told me to have a good day and thanks for coming."
It's the least they could do, said Campbell.
"This kid's life was turned completely upside down. And he'll be living with this for a very long time," he said. "Pro football and the Colts, it's a huge platform to be able to help people. That's something Mr. Irsay says all the time. He just wants to bring joy into people's lives."
No one can change what happened.
For the Colts, it was about creating a memory – giving Donovan and his family something special to hold onto and build on as they move forward together.
"They're not only fans, we consider them family," Campbell said. "We consider anyone who lives in this city and roots for the Colts a family member. So when a family member is in need, we'll be there to help."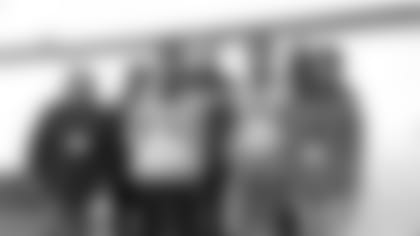 In the loss of nine loved ones, the Coleman family gained a new appreciation for the kindness of strangers. 
"It's been an amazing journey," said Wells. "I wouldn't wish it on anyone, but the outpouring of the country has just been phenomenal."
No one is more amazed than Donovan. 
"I'll tell him some things that people want to do and he's like, 'Really? Why?' They're just showing support for you, Donovan, and our family. And he's like, 'Wow.'"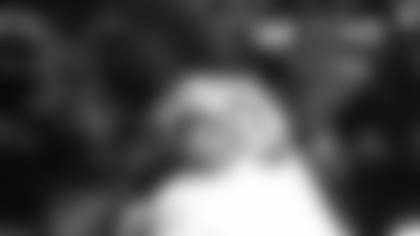 He may be quiet, but Donovan Hall is strong. 
As any survivor can tell you, it's both a blessing and a burden - but it's part of his story now.
What he takes from it will help him write his next chapter in life.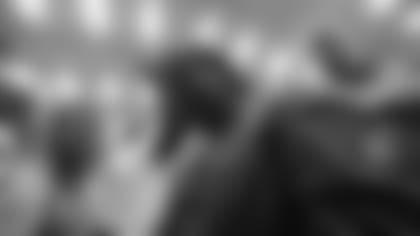 And the Colts, his family, and the Indianapolis community will be behind him every step of the way.