Former Colts linebacker David Thornton was a long shot for the NFL. Born and raised in Goldsboro, North Carolina, he was a walk-on at UNC-Chapel Hill.
"I first tried basketball and got cut. And once I got cut, I said, 'Ok. I'm going to give football a shot.' And I made it as a walk-on."
Still, he had to earn his opportunity.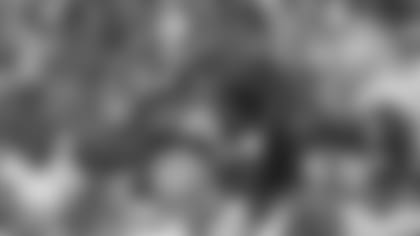 "For four years, I didn't play. Finally, my fifth year, I earned a scholarship and got a chance to play. The one year I played, I ended up leading the team in tackles – All ACC."
What seemed like a long shot just a few years back, suddenly didn't seem so long.
David Thornton was drafted by the Indianapolis Colts in the fourth round (106th overall) of the 2002 NFL Draft. For the son of a minister, coming in under the guidance of Tony Dungy was a perfect fit.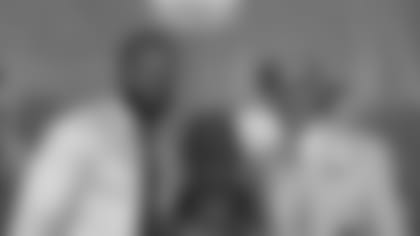 "I was very blessed and fortunate to come into the league with an outstanding leader like my coach, who not only preached it, but lived it each and every day and challenged us to do the same."
Thornton spent four seasons with the Colts before free agency lured him down to Tennessee, where he spent five years with the Titans.
When it came time to leave the game, he felt nothing but fortunate.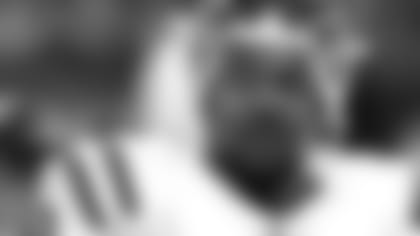 "I played nine seasons, which to beat the odds three times, that was a huge accomplishment – definitely a blessing. I got into coaching for one year, I coached at UNC, helped with the linebackers."
And while he loved being around the game, he felt called to something different.
"Not necessarily coaching football, but maybe more so building relationships with young men – almost like a life coach."
And that's when the Colts called – again.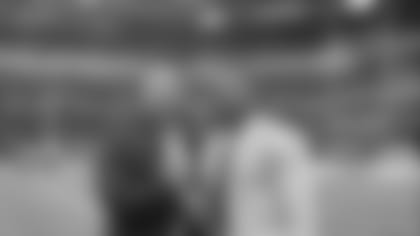 "The Colts reached out to me in 2012 when Coach Pagano first got here about player development, it's player engagement now. And it was an opportunity for me to work hand in hand, one on one with the players."
That's what he does now, as the Colts director of player engagement – a job he calls a true joy.
"We want guys to be successful off the field. We want them to be great men. We want them to know their life's purpose – more than just football," he says.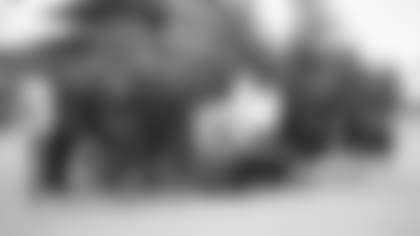 And that's what he helps them do.
"You've got to realize that life happens for these guys – marriage, financial situations, family, transitions, emotions, private issues that these guys don't always like to talk about. So, who helps them with those issues? That's where my department comes in."
And when he says his department, he means him – because it's a department of one.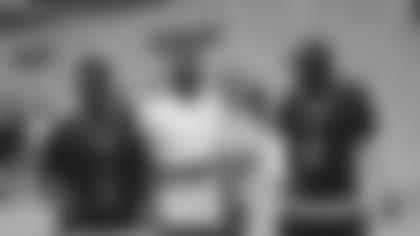 "I'm a life coach, I'm a referee when I need to be a referee, I mediate things," he says.
"My experience playing, my experience off the field, my experience that I've learned from other guys kind of helps me not only encourage guys and empower guys, but confront them when I need to confront them and challenge them to be better."
It's a technique he refers to as confronting with love.
"I'm really intentional about asking guys direct questions that deal with real matters of the heart to find out what's really going on in their world. Because as men, we keep secrets."
There's a credibility that comes from having played the game – he's been there, he's done it, he's walked in their shoes.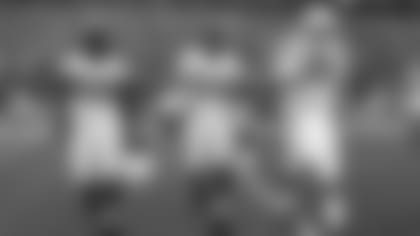 For the most part, the players accept him.
"I just get in their world," he says. "I just love on them. And I keep loving on them. And he knows that DT is in his corner and that the bottom line is, I don't want him to fail. I'm going to be there. I'm committed to him – and I want him to be committed to me."
The earlier in their career, the more time he puts in. From the day the rookies arrive in the building shortly after the draft, Thornton begins a weeks-long Rookie Transition Program that runs through most of June and covers everything from league policies and social responsibility to financial education and etiquette.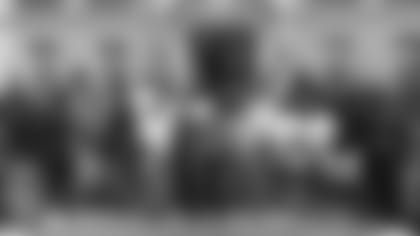 "The rookies, I put them on my back. I carry them. And then once you become a second year player, third year player, I may hold your hand a little bit."
It's a relationship that never ends – even when their time with the Colts does.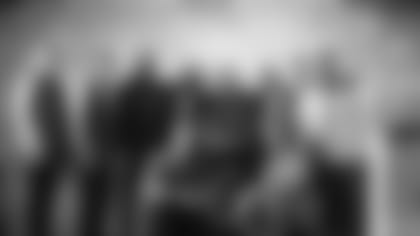 "I take my job personal," Thornton says. "It's not transactions, it's a relationship. So, even when Dwayne Allen is in New England wearing a Patriots uniform, Dwayne and I still communicate. He knows he can call DT and DT's going to help him out."
It's about entering and exiting the NFL successfully. As much time as Thornton puts in transitioning rookies in, he also puts in helping veterans transition out.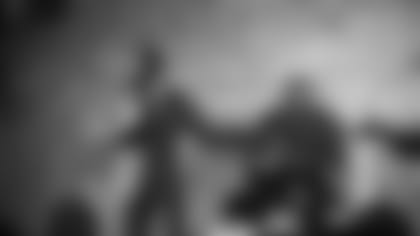 "God is too intelligent to only give a guy one gift. So, we've got to find what that is, find what he's passionate about, and help him transition successfully."
David Thornton found his calling. Now, he uses it to help other players find theirs.
Because he knows football is a big part of their life today. But the biggest part of their life comes after football.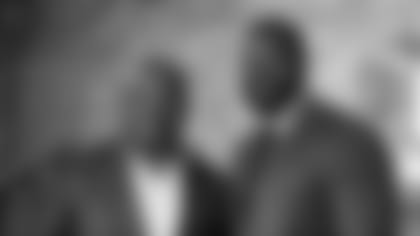 And that's the part he wants them to start planning for now.