Leroy Owens stood on the field at Lucas Oil Stadium surrounded by his youth football team.
They watched the Colts players run on and off the field as they warmed up for their Thursday night game against the Denver Broncos.
"This is what I've been dreaming about. I wanted the kids to come out here and see this piece of it," Owens said. "These kids don't even understand it yet. But they're going to remember this for the rest of their lives. I promise y'all that."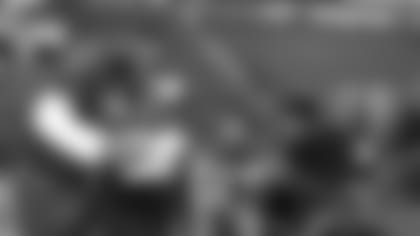 Quarterback Jacoby Brissett stopped by to chat and pose for pictures.
A few minutes later, they were greeted by safety Darius Butler.
"What's up, man? How we doing?"
He asked the players what Coach Leroy meant to them. Tough, hard-working, and caring was what they said.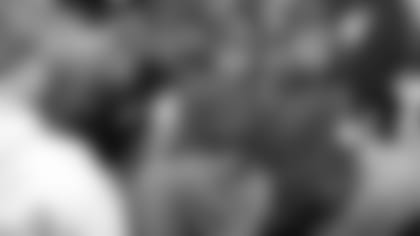 "Well, we've got a great surprise for you guys, Coach Leroy, and the City Colts," he said. "I met some of you guys helping me out for my Thanksgiving giveaway. I know Coach is telling you the right things. I know he gives a lot of his time, even away from his own family to be with you guys and teach you guys some great things."
Butler announced he was donating $10,000 to the team.
"I was told you want some new jerseys," he said. "I'm sure that will take care of some new jerseys."
As if it was planned (it wasn't), the National Anthem began to play as the choir began rehearsing.
"Also, we've got another surprise," Butler said. "It's going to be hard for you to pick somebody – to go to the Super Bowl! We're going to take care of that – flight, hotel, $500 stipend on behalf of myself and the Colts."
"I didn't have any clue that something like that was going to happen," Owens said. "Super Bowl tickets? Man, that's crazy. But it feels rewarding. It lets me know that all the hard work that I do put into it, all the family time that I miss out on – it's all worth it. It's for these kids, for the betterment of these kids. It just lets me know that somebody cares."
For the Colts, it's investing in those who invest in the game – and the kids who play it.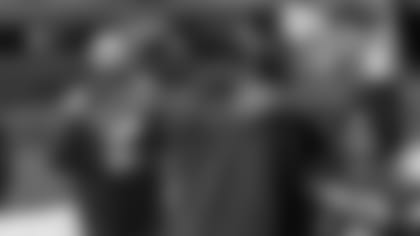 "I heard so many great things about you, being a father figure to a lot of these young kids, just giving back, helping grow our game and helping grow these kids," Butler said. "I appreciate you."
Leroy Owens has given a lot to football. And football has given back to him.
"That's the sport," he said. "That's why I love it. Football is life."
He uses football to teach kids valuable lessons that will carry them through life.
"I'm all about experiences," he said. "These kids, they might grow up in tough environments, but you show them something better and you show them there's another side of the fence and they'll want to go there."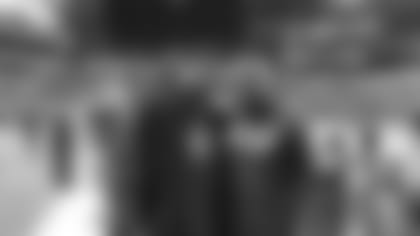 Leroy Owens is off to the Super Bowl.
For three days in Minneapolis, he'll be surrounded by the game he loves and some of the greatest to play it. 
And he'll return with new passion, new motivation, and new ways to inspire his young players to get there themselves some day.