Easton Gansman was always a little behind in his motor skills. But he was also in the 98th percentile for height and weight, so his parents figured his size had something to do with it.
But when he started falling behind his peers in running, jumping, and getting up off the floor, they took him to their family doctor who recommended physical therapy.
He went for a year and a half and took six months off. When he went back, his therapist noticed new symptoms and recommended they get him tested for muscular dystrophy.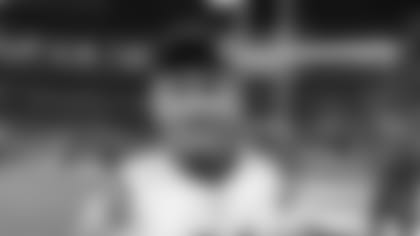 "It's a genetic condition, but we don't have a family history of it or anything," said his mother, Brandy. "We actually thought we were going to get it ruled out. We thought, 'This will be the first thing that he doesn't have.' Our very first test came back that he did have it."
It was a terrifying diagnosis. 
"We were very scared, anxious, overwhelmed, nervous," Brandy said. "Of course, the very first thing you start asking about is your child's future."
Easton has a mild case of the most severe type of muscular dystrophy. He takes weekly medication and goes to physical therapy twice a week.
On Sundays, Easton watches the Colts with his family from their home in Folsomville.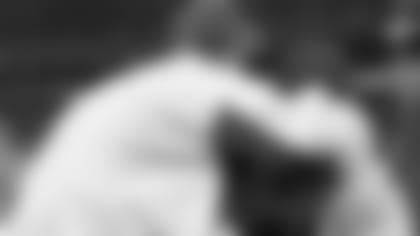 "We were watching one of the pregame shows during My Cause, My Cleats and they were showing closeups of the players' feet as they were practicing on the field and he said, 'Rewind that! There's a guy on the Colts that has MDA on his cleats,'" Brandy said. "So, we went to figure out who it was."
That player was rookie running back Nyheim Hines.
"We found an interview they did with his mom on the Colts website, so I showed that to Easton. He said, 'His mom and grandma both have this. I'm the only person in my family that has this. I want to make sure that I can be like him and help other people with this illness.'"
Inspired by Hines' story, they decided to take Easton to the Colts game on December 23rd for Christmas. When the Colts heard his story, they wanted to help.
"I can't imagine what he and his family are going through," said Ashley Powell, Director of Community Relations for the Colts. "I feel like any type of positivity that they can get, it's something for them to look forward to and have hope and know that things can still be good."
The Colts hosted Easton, his mom, and his dad, Josh, on the field before the Giants game. They presented him with a jersey signed by Hines and after watching the team warm up, Hines came over to introduce himself, chat with Easton, and left him with his gloves.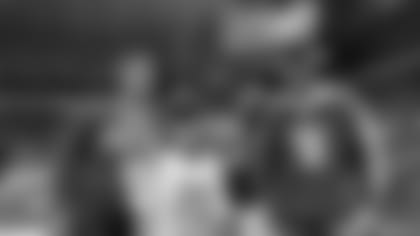 As excited as Easton was, Hines was just as excited. 
"I admire people like that. He looks up to me being a football player, but I look up to him even more because of what he's going through," he said. "He might be a big fan of mine - but I promise you, I'm a bigger fan of his."
To think that a pair of cleats could bring a child recently diagnosed with a debilitating disease together with an NFL player was humbling for everyone involved. 
"This is the whole point of My Cause, My Cleats - for these players to raise awareness about causes they're passionate about," Powell said. "It's amazing to see that because of this initiative and what he supports, Nyheim Hines was able to connect with this 8-year-old boy, who unfortunately got a horrible diagnosis in April."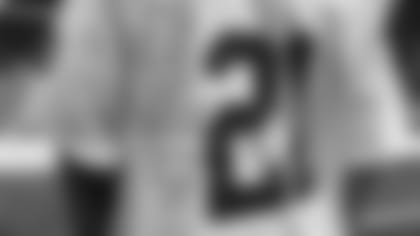 In addition to raising awareness, it's also an opportunity to inspire.
"To have a genetic disorder or something and you see it on a cleat, that can give somebody hope," Hines said. "Some kid out there might have wanted to give up and they saw that cleat and it helped them fight another day."
Watching several of his family members fight muscular dystrophy, Hines knows what Easton is up against.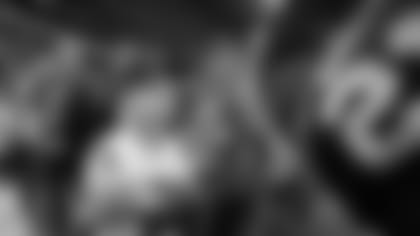 "The hardest thing with that disease is people telling you what you can't do," he said. "I played sports and I'm an undersized guy, so people always told me I was too small to do things. When they go to the doctor and they tell them they shouldn't work or they can't do this and they can't do that, that's really disheartening."
Nyheim Hines defied the odds.
And he's hoping Easton can also.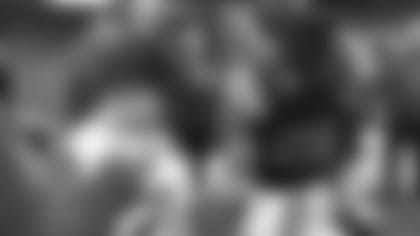 "When you have optimism and positivity like he has, I think everything gets better."
When Nyheim Hines takes the field, he plays for the people who inspire him - his grandmother, his mother, his uncle.
"People like that make me stronger every day."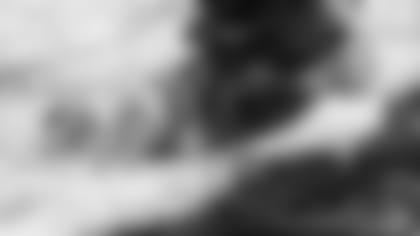 Now, he plays for Easton too.