Heroes come in many forms. 
Some strap on a helmet, jersey, and cleats and run out on game day to thousands of screaming fans. 
Others strap on a helmet, vest, and boots and walk into danger in far away lands.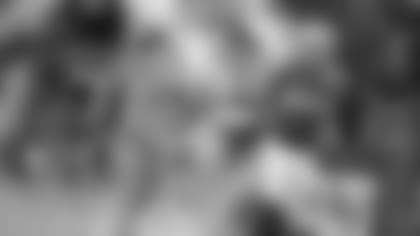 "Growing up, we had our favorite football player or our favorite basketball player, that's part of what makes this country so great," said Stephen Wilson. "I see how folks react when certain players walk into a room – it's awesome to see. But I have also seen some incredible players meet members of our military and very quickly say, 'I'm not the hero. You're the hero.'"
Wilson is the Director of Whisky Engagement for Crown Royal. Crown Royal and its parent company, Diageo, have a longstanding tradition of honoring those who serve.
"It comes down to generosity. One of the things that we strive to do as a team and as a brand is inspire generosity in others," he said. "When you look at our heroes, the men and women of our nation's military – the folks that protect our freedom – for us, there is no greater act of generosity and selflessness than to serve your country."
But how do you thank those who sacrifice so much?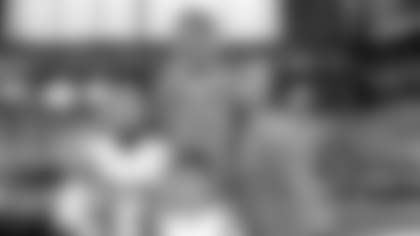 "Words are never enough," Wilson said. "To be able to offer a small token of appreciation. To say, 'We want you to be our guest. We want you to come and enjoy an incredible once in a lifetime experience with a friend or with a family member.'"
"We are all about keeping our military members connected to family, home, and country," said Charles Ridings, Executive Director of the USO of Indiana.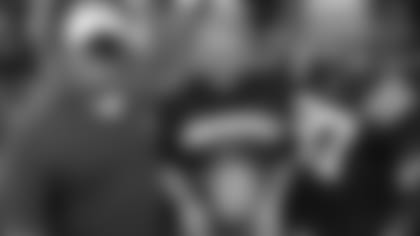 A few years ago, the Colts reached out and said Crown Royal had 20 sets of season tickets they were interested in using to send service members to games. 
"It worked out very well for me because Colts tickets are the number one request that I get on a fairly regular basis," Ridings said. "It allowed me to successfully grant the wishes of a lot of our service members and take care of them."
Long after the game is over, those memories serve a purpose.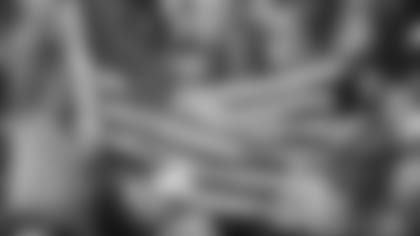 "At the time the service member is separated from their family, they can lean on those memories, those good times, and it gives them something to fall back on."
Over the past two seasons, Crown Royal has sent hundreds of military service members to Colts games.
But that's not all they do. 
They have relationships with teams and sporting events across the world – and even in our backyard.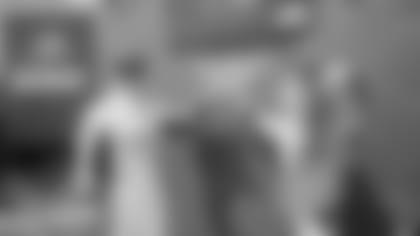 "When you look at the work we did in Indianapolis with the "Your Hero's Name Here" series with NASCAR," Wilson said. "And we've got Armed Forces weekend the weekend prior to the Indy 500 and we have some events around the Indy 500 weekend as well."
For Crown Royal, it's not a one day or a one season or even a one year commitment. 
Honoring the military is part of who they are. It's what they do.
"There's been laughter and tears and great conversations," Wilson said, "and some darn good whisky along the way as well."
And football is the perfect way to celebrate that relationship. 
"There is something about a person that joins a military organization. They want to be part of something that is larger than themselves. And it is – in a lot of ways – the ultimate team endeavor," Ridings said. "A group of guys, no one is really more important than the other. They have to act together and in unison to complete an objective."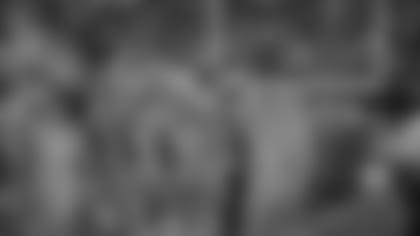 Crown Royal is on a mission of gratitude. 
And in the Colts and the USO of Indiana, they found the perfect teammates.