Colts safety Matthias Farley always wanted a dog. But growing up in Charlotte, North Carolina, it wasn't really practical.
"We always rented our house growing up," he says. "Parents included, there were nine people in a one-bathroom house. So, pets weren't really high on the priority list."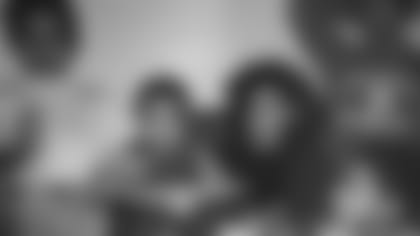 But they did have a few pets over the years.
"We had parakeets at one point, a couple birds. They were super annoying. We had to clean the cage, which made us realize we don't really want pets. We had fish at different time periods thinking it would be a good idea, but you can't really play with a fish."
Not only did Farley want a dog, he knew exactly what kind of dog he wanted.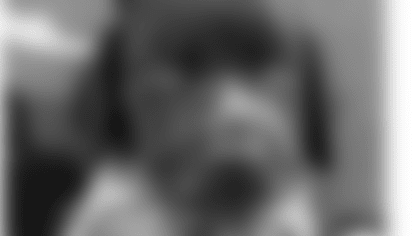 "I've always wanted a German Shorthaired Pointer. My dad grew up in New Jersey, so they'd go hunting all the time. And my grandparents had them and I saw pictures of them," he says.
"I was like, 'What kind of dog is that? That's the prettiest dog I've ever seen.' Oh, it's a German Shorthaired Pointer. I was like seven or eight and I was like, 'I want one of those.'"
He waited until his fifth year of college at Notre Dame.
"My roommate had a dog and he ended up leaving and taking the dog with him. She was a German Shepherd/black lab mix. She was awesome. I basically raised her. I'm still kind of salty that he took her."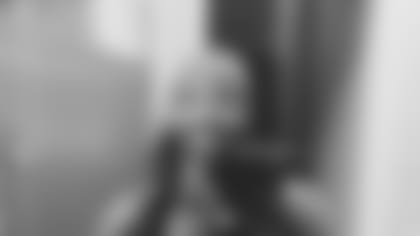 It was his dog though, right?
"He paid for her initially, so technically on paper… She loves me more," he laughs.
Out of loneliness came the sign he'd been waiting for.
"So, she left and I was really sad and one day, I was just looking at Craigslist and I pushed refresh and it said 11 day old German Shorthaired Pointer puppies and I was like, 'Alright. I'm going.'"
The breeder was an hour away in Pleasant Lake, Indiana.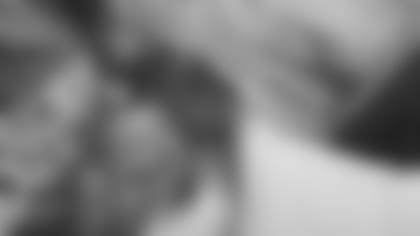 "I drove there that weekend. I picked her out because she had the least amount of spots. I drove back like five times before she was eight weeks old just to go see her," he says.
Farley named his puppy Harper. He couldn't wait to bring her home. And when he finally did, he quickly realized that much like having a baby, having a puppy is a life-changing experience.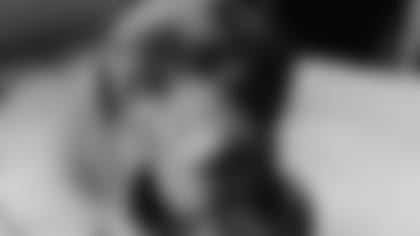 "It's really, really hard to leave them," he says. "I probably lost a couple friends in the process of getting her. My teammates would pull up to pick me up and I'd put her in her crate and walk out and I'd hear her cry. I'd be like, 'Y'all can just go.' So, I didn't do anything."
Still, it was time well spent.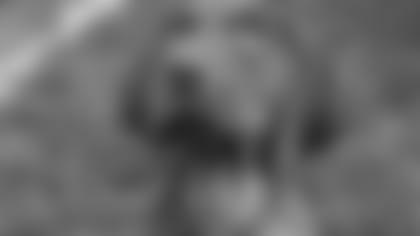 "She's like the best dog ever," he says. "She's really, really sweet. I take her hunting all the time, I never had her trained and she's a beast. People ask, 'Where did you get her trained?' And I'm like, 'I used to just sit in the basement and throw a toy and make a shotgun noise on a speaker and she'd go get it. I didn't pay a dime.'"
Harper stayed with Farley's brother and a few friends while he was moving around trying to get his NFL career started. He trained for the draft in Chicago, went to Arizona as an undrafted free agent, and came to Indianapolis in September.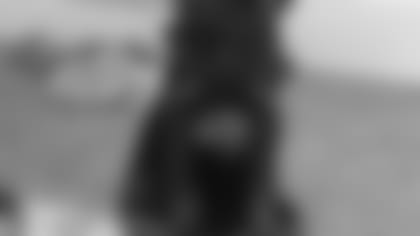 Farley was reunited with Harper a few weeks ago and shortly afterwards, he made the same mistake he made when he got her.
"So, I made the cardinal sin of looking on Craigslist – there's always puppies on there, so I just go look at them. It said German Shorthaired Pointer Puppy. It was like 45 minutes away. And I was like, 'Ahhh… I'll just go look at them.' So I just went and looked and he came back with me."
Meet Loki, Harper's little brother.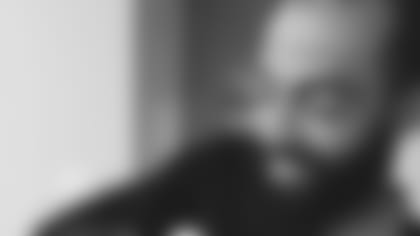 They play together all day and she even helps train him.
"I'll put her in the crate and I'll put him in the crate right next to her. He doesn't even cry. He just does whatever she does. So, it's a good situation," he says.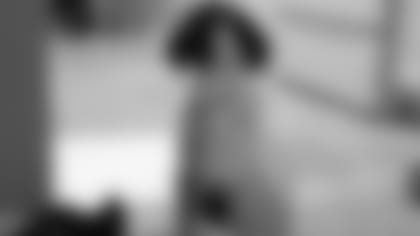 Even though initially, he calls it a reckless decision.
"On paper, it's a bad decision. Getting her, on paper, was a bad decision too," he says. "But it was the best decision I ever made."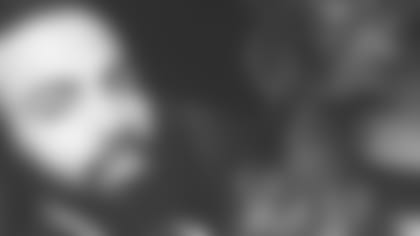 Don't tell Matthias Farley you can't find love online.