It was the final day of Colts training camp. Practice was over and the players were huddled up in the middle of the field. Coach Pagano asked them to take a knee and introduced some special guests.
Wearing blue golf shirts with "Horseshoe Legends" inscribed on the chest, they introduced themselves one by one. Each had a different story about their own unique journey, but all had one thing in common – they wore the Horseshoe.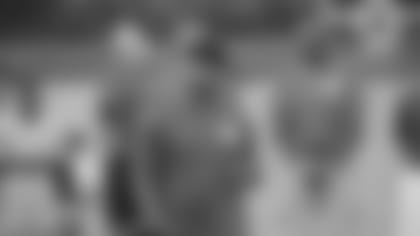 "Eventually, history repeats itself," said former wide receiver Terrence Wilkins. "Having guys come back and having that success rub off on them to help them motivate and have a vision of where they need to go is important."
"We talked about culture out there. We talked about changing the culture. I'm just grateful to be back out here and have the opportunity to be around the guys. For so long, that was absent," said former long snapper Justin Snow. "I think that's important, not only for us but for these other guys as well."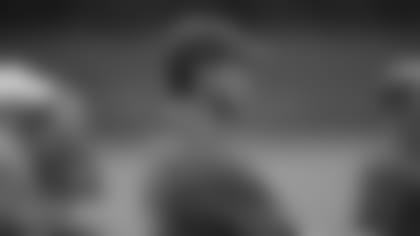 General Manager Chris Ballard thinks it's important too. He has a deep respect for the history of the Colts and men who helped built it. It's something he talked about the first day he arrived in Indianapolis.
"I'm already kind of feeling that he's got a little of that Polian vibe where he wants to build it from the inside and appreciate the history of it," said former guard Ryan Diem. "He seems like a great, great man and a great leader."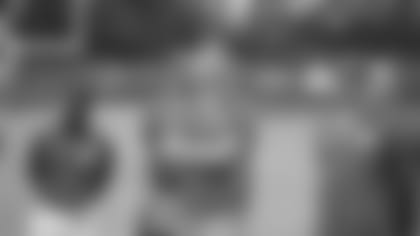 "It's very important to us because we spent so much time here, we spent so much energy and passion and blood, sweat, and tears," said former guard Rick DeMulling. "It's good to be back."
Coach Chuck Pagano was also glad to have them back.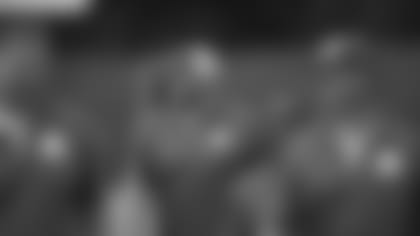 "For our young guys to get to hear these guys speak and say a few words and talk about their experience here and what they've been through and what it meant to play for the Horseshoe and what the locker room was like when they played and the culture and some of the things that went into all those wins and the great success they had," it's priceless, he said. "Having those guys back here, we're a family and I don't think we can do enough of this type of thing."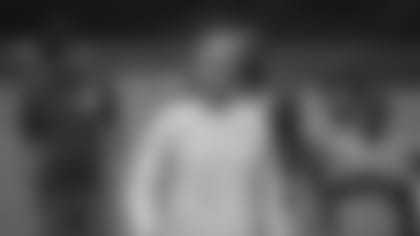 And if Ballard has his way, the Colts will be doing a lot more of it.
"He even asked us point blank, 'What can I do to get more of you out here more often and really be a part of this?'" said Diem. "Making us feel welcome out here is a great start and we love being here. It's a great feeling."
"It's always a blessing being back," said former kicker Danny Kight. "It's great. You feel welcome, you feel like family. I love seeing the changes. I love seeing some of the things that have stayed the same."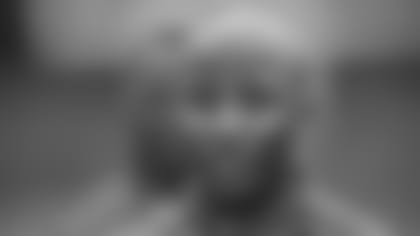 That's what Ballard is trying to do – respect the past while building the future. And who better to help him than the guys who were part of the last great era of Colts football?
"Everybody has different stories. But what's so unique about it is, it all ties in to one thing, which is the Horseshoe – and why we were so successful here for so many years," said former defensive tackle Daniel Muir. "When I went to other teams, I realized how hard it was to really win football games. And we knew that here, but we had such a system going where we policed ourselves, where we watched out and really looked out for each other. And when it came time for game day, that was our icing on the cake. It was like, 'Let's roll.' The engine just kept going."
And just as valuable, is showing the players what happens when the engine stops going.
"It's so important for these young guys to see where they're going to be," said former linebacker Tony Walker. "I think it's just so important for them to see that life goes on. And that they have to be thinking about their future – and it's not just today. I know they're just looking at today, but today's going to come to an end and tomorrow will be here soon."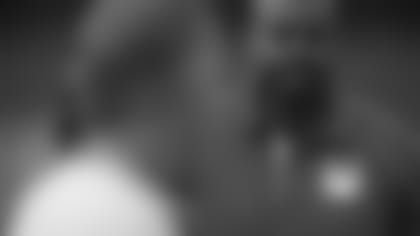 Just ask Joe Reitz, the former offensive lineman who retired in March – and the newest member of the Horseshoe Legends.
"It's kind of weird, right? The guys were giving me a bunch of crap saying, 'You've been retired six months, you're not a Horseshoe Legend.' I said, 'Hey, it's on the shirt, so it counts.'"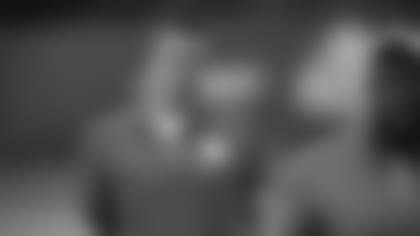 Just like the others, Reitz said he felt right at home.
"Chris came over and we had a nice conversation. He's like, 'How can we get more of you guys out here?' So, I think that's great."
The Colts are fortunate to have a network of former players still around, still active in the community, still invested in the team, and still proud to represent the Horseshoe and all it stands for.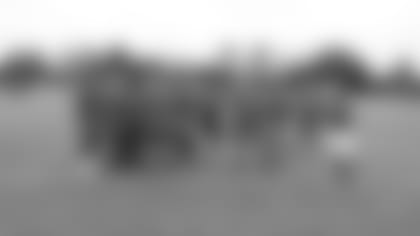 "Just last year there were 162 appearances from game day signings to community events to sponsorship events, you name it," said Phil Andrews, Alumni Relations Coordinator for the Colts. "They're out there. They're pillars in our community, and great representatives of the Horseshoe that I can rely on."
Chris Ballard opened the doors and welcomed the Horseshoe Legends home.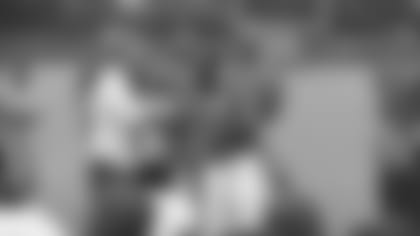 Because he knows they're not just a link to the past, but a bridge to future – and the next great era in Colts history.