The kids at the Marion County Juvenile Detention Center come from all walks of life. There's a story behind each of them – some have similar themes and others are completely different. But all of them have one thing in common.
"It really just boils down to the decisions that they personally make," said Program Director Chanel Parker. "It's the same thing that's going to get them back on the road to success – their own personal decisions."
On Wednesday afternoon, the Colts made a visit to the center to spend time with the kids and share life lessons they learned along the way.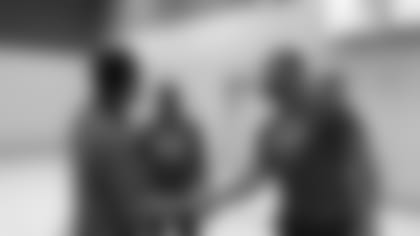 "We're guys that have lived a past and now excelled in our future," said tight end Eric Ebron. "Basically, what we wanted to do was just shed light, be good motivators, be good mentors, and let them know that they do have people in their corner and people that care for them."
"Being from the communities that they're from and being in the situations they've been in, I felt like we had a connection," said defensive end Jabaal Sheard. "A lot of times, kids lose their vision. You see what's in your environment and you can't see anything more. Just talking to them and telling them what made me want more, I felt like that's how we connected and hopefully they took something from it."
But just being there was a statement itself.
"It means they're still human. They're still human. They're still special. They still matter, regardless of their situation," said volunteer chaplain Denell Howard. "We have kids who are here for serious charges and sometimes, that charge and that reality sets in and you have to talk them off the ledge, you have to help them see the light going forward."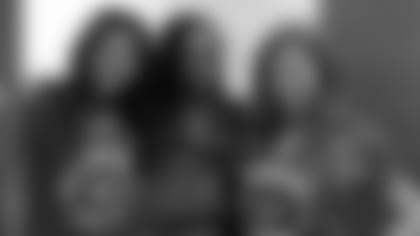 The players, cheerleaders, and Colts mascot, Blue, rotated though different activities with the kids – playing basketball, board games, video games, and doing crafts.
"We had some Indianapolis Colts themed coloring pages, which I thought was awesome because even as an adult, I still love to color," said Colts cheerleader, Lexie. "As we colored, we just sat and chatted with the girls and it was just like hanging out with your girlfriends."
And Blue brought the love, as always.
"For him to come in and make those girls feel special was amazing," said Ambria. "They all ran up and hugged him, they wanted to see him dance. It was awesome to see them in such high spirits and to see them laughing and playing."
"That's one thing that we can't do," Parker said. "We can't go around and hug the kids."
Though there are many days she'd like to. You see, Parker doesn't believe in bad kids – only bad decisions.
"I'm just looking at them as another kid that I'm trying to help," she said.
No matter how long it takes, she never gives up. After they're released, a number of the kids will end up back in the detention center. And while some may see that as a failure, Parker sees it as an opportunity.
"Because they're still in the land of the living and it's a chance to get it right again," she said. "There are a lot of kids that aren't able to walk back in the door and try it again."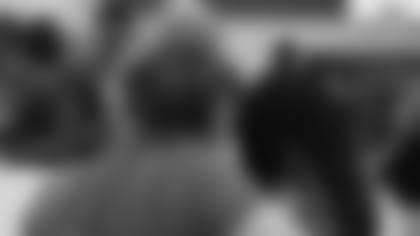 When they wrapped up their visit, the Colts gathered in the gym with Parker and her staff.
"Thank you guys for having us," said Ebron. "As the Colts organization, we want to leave you guys with this check for $10,000 to say thank you for everything that you do."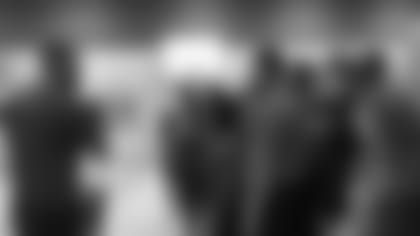 To say she was surprised would be an understatement.
"I fell to the floor. I didn't even know what to do. I still can't even believe it," Parker said.
"You could just feel her energy," said Sheard. "I feel like she poured her heart out. She couldn't hold back her tears."
The money came from the players action fund, which gives them discretion over how to use it.
"It's a humbling feeling," Sheard said. "And it shows how much we can continue to help."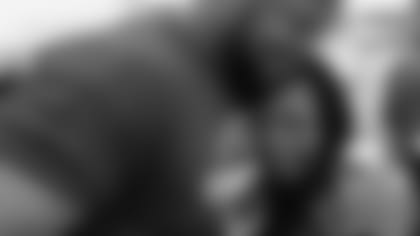 This week, they planted a seed.
"That's what everybody does," Parker said, "plant seeds and everybody continues to water them and we just hope something grows."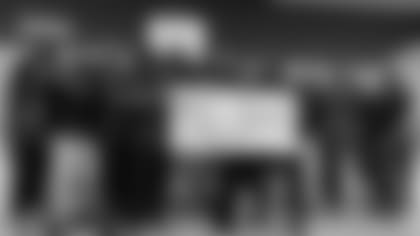 And today, Parker has some new players on her team.