Sunday is family day for many Hoosiers - and that includes gameday.
"Our fans are our family, and each home Colts game is a family reunion," said Colts Vice Chair and Owner Carlie Irsay-Gordon.
Entertaining fans of all age has always been a priority for the Colts. But over the past few years, they've put an emphasis on families - and specifically, families with young children.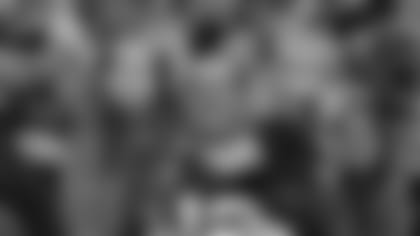 "Being in the Midwest - Indianapolis and some of the surrounding areas, we're already known as a very family friendly place. I think we want to make sure that our game days reflect our larger community," said Stephanie Pemberton, vice president of marketing for the Colts.
What that focus revealed was eye-opening.
"We started Simba Cam a few years ago on the big screen and I think what we all realized was there are a lot of people bringing their babies to games," Pemberton said, "which is wonderful - to see them starting them out at such a young age."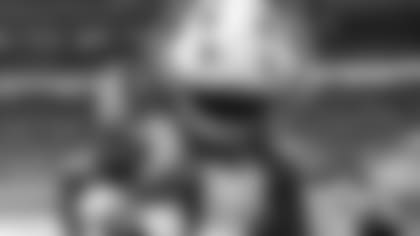 It spurred a conversation within the organization.
"We have owners who are moms of young children, so it really was a very easy discussion to have," Pemberton said. "We made the decision this year, with the support of ownership, to change our infant policy so that now parents who have infants 24 months and under will be able to bring them in without a ticket."
They know there are already challenges when it comes to taking children to big events. But the Colts aim to alleviate some of those challenges.
"We've got tons of moments you can share and make memories with your children," Pemberton said. "But now, not having to purchase that ticket for your infant - who's going to sit on your lap anyway - I think it's just another way to say, 'We're thinking about our families and trying to make it as easy as possible for them to come.'"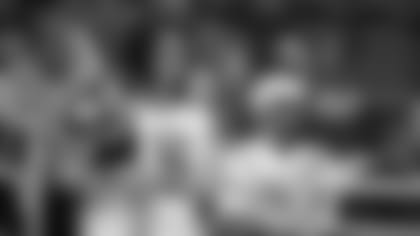 And that's not the only thing they're doing.
"We're also hosting a themed family day for our game against the Browns on August 17th where we're going to have a family four-pack of tickets, so you can get four tickets for 60 bucks. We also have a kids meal at games, which a lot of fans may not realize. For five bucks, your kids can get an entire meal - everything from a hot dog to apple slices."
Last season, the Colts installed three lactation pods at Lucas Oil Stadium. The Mamava suites - located at the southwest corner near Section 132, the northeast corner outside sections 108-110, and the southeast corner outside sections 518/619 - are in addition to another private area for nursing moms, the Mother's Room, located at the loge level next to the stadium administrative offices near sections 307/407.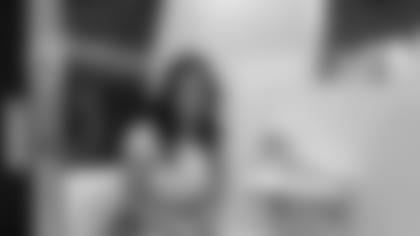 The Colts also offer child wristbands at the guest services kiosks, youth gameday giveaways, "First Colts Game" and birthday pins, and many fun, free activities in Touchdown Town.
"Sometimes, it's those little things that make the biggest difference," Pemberton said.
She knows from experience.
"Being a mom myself, I know that while it's always nice to go out and enjoy an event with just my husband - it's really special when you can enjoy it with the whole family and when you can see your kids' eyes light up when you walk into the stadium and everything is bigger than life. To be able to share that with them is really, really special."
The Colts want to share that experience with as many families as possible.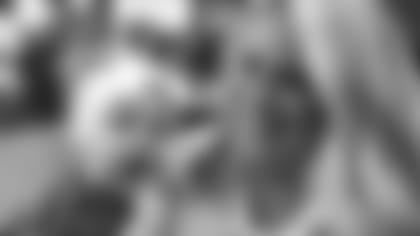 "That's what we talk about - we are makers of moments," said Pemberton. "And I think this policy just gives more families the opportunity to have those special moments together. Those are moments and photos and videos that they're going to keep and show at their children's weddings and graduations and things like that."
And the Colts want to be part of those moments.
"We love to see that next generation of Colts fans dressed up in their Colts gear and enjoying their time together."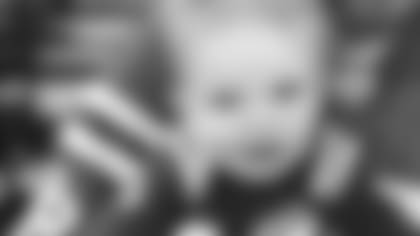 So, make sure to tag the Colts on social media and share all your special memories using the gameday hashtag.
To purchase a family four-pack of tickets to the Browns game, go to: colts.com/family.
For details on all the 2019 offerings, visit colts.com/gameday, where the Colts will post more information later this summer.
The Colts hope to see you - and your family - at Lucas Oil Stadium this season!