When Colts tight end Eric Ebron arrived in Indianapolis before the start of last season, he was newly married to Gabriela and had a young son, Oliver. 
In January, they welcomed another son, Aiden.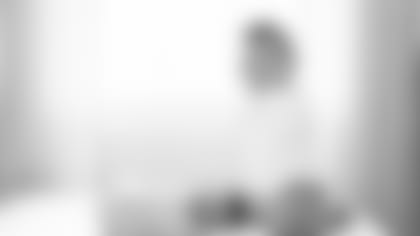 Asked how they were adjusting to life as a family of four, Ebron said they're not looking to expand again anytime soon.
"My two dudes are too much," he said. "We're really just focusing on us more than anything. And more than anything, (Gabi) knows what I want to accomplish this year."
For Ebron, the offseason is about improving - as a husband, as a father, and as a football player.
"It's really just mentally in my household, 'What can we do to be better for each other? What can we do to be better for our family?'"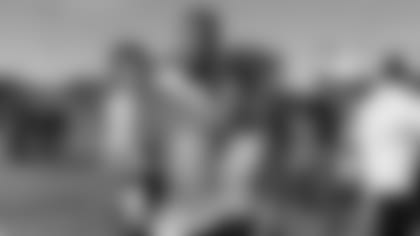 Ebron is keenly aware of what this season means for him, his family, and his team.
"We were ranked 32nd last year I believe and we shut a lot of people up. So what can we do now to elevate ourselves? What can I do now to elevate my game? What can Andrew (Luck) do? What can T.Y. (Hilton) do? Now it's about what we all really play this game for and how can we get there? That's our next step. I feel like it has to be this year."
And with the return of his teammate - tight end Jack Doyle, who battled injuries in 2018 and had hip surgery in the offseason - Ebron thinks the Colts offense will be even more dangerous.
"I feel like when he's healthy and you can finally see what we were supposed to do, I think that's going to change a lot."
Big, tough, physical targets, the star tight ends have more in common than scoring touchdowns.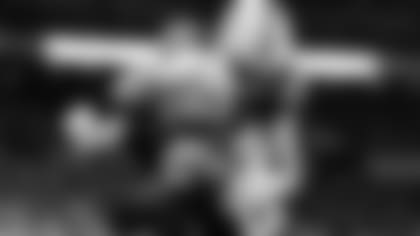 Like the Ebrons, Doyle and his wife, Casie, are also raising boys.
"Ronan is maybe six months older than Oliver," said Doyle. "It's been fun going through raising a toddler together and to be able to talk about our stresses and the stresses of our wives and things like that."
Last month, the Doyles welcomed another son, Henry.
"He's a little over three weeks now. And we're all trying to figure it out together as a family," Doyle said. "You just do it, I feel like. And you don't really remember - even though it's only been three weeks - what it was like before he was here. It's been a fun transition and it's the best part of life, it really is."
The most fun part? Watching Ronan become a big brother.
"He's done way better than I thought he would do," he said. "He hasn't been too jealous so far. He has been helpful - mostly helping to put Henry's pacifier back in. He's doing a great job."
Ronan was born during training camp. Doyle said they timed baby number two a little better.
"Casie said no more training camp babies, especially because there are other kids now. She needs more help with dad being home."
With the second child being born in the offseason, Doyle got to experience certain things for the first time.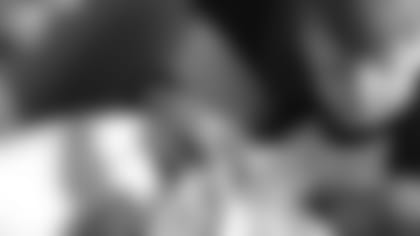 "With it being training camp, I missed little things. We had to go play a preseason game, so I missed coming home from the hospital. It was my first time going through a few of those things, so that was special."
With four boys under the age of 3, the Colts tight ends are building a squad.
"We were joking about it - all boys," Doyle said. "That's all we've brought to the table so far."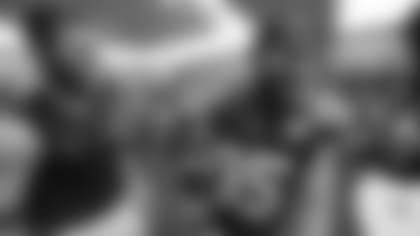 "We only have boys in the tight end room," joked Ebron.
As teammates and fathers, they have each other's backs.
"Me and Jack's bond is ridiculous," Ebron said. "It's crazy how our lives are playing out and one in the same right now."
"We joke about things our kids are doing and stuff we're struggling with getting them to do at home," Doyle said.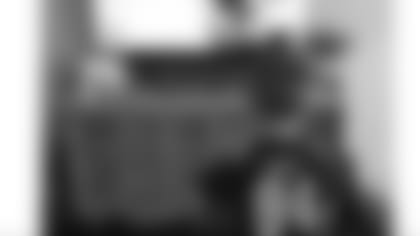 Their toddler sons are both football obsessed - and they anticipate that will eventually rub off on their younger siblings.
"Soon enough, they'll be tackling each other," laughed Doyle.
As they prepare for the start of another season, they both know who the real MVPs are.
"Without our wives, we wouldn't be able to do the things we are and devote so much time to this and know that our kids are taken care of and loved," Doyle said. "They're the best. Casie's the best. She knows that."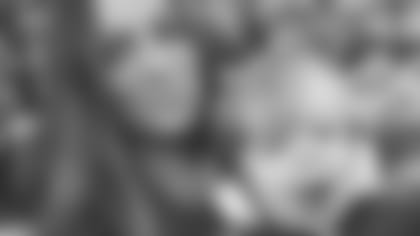 While building their legacies, the Colts tight ends are building their families.
And they may be building the future of football at the same time.