The NFL season is a grind. It takes a toll mentally and physically.
After coaching college football for 14 years, Jemal Singleton became the Colts running backs coach last season. And when it was over – he felt it.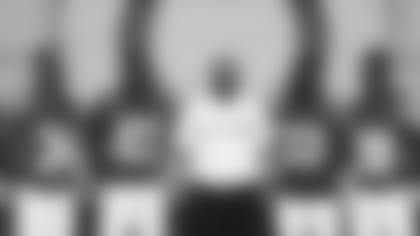 "It was a rough year going through the season – my first year in the NFL, kind of not what I expected. The offseason was interesting, to say the least. There were just a lot of things going on and I realized I was letting all these external factors determine my daily attitude."
He knew something had to change, so he started with the obvious.
"It was January 8th to be exact, I weighed in and I was probably the heaviest I've even been in my entire life. I weighed in at 251 pounds," he says. "That's our wedding anniversary as well. So, I don't know if I was emotional or what was going on, looking at wedding pictures or something. But I just really decided, 'I've got to do something.'"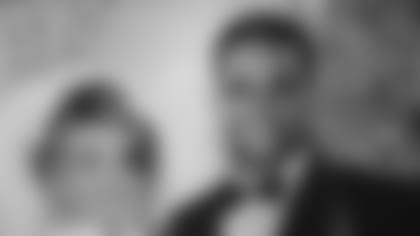 "For three months I struggled and lost probably six pounds in three months and was kind of at wit's end."
Tired of going it alone, he reached out for help – and found it.
"I contacted an old friend, an old classmate of mine from the Air Force Academy who's a bodybuilder and does some programs. I touched base with him and got going on a plan and what I realized from the get-go was that I was doing it wrong. Not so much the lifting and diet, but I was working on the wrong things. I was working on trying to look better, feel better, be healthier."
He turned his focus inward and made it about something bigger than himself.
"It's amazing. When I started putting an emphasis on my faith, the diet and the workout became easier. It just kept going that way. Every workout, I started listening to Christian hip-hop. Every cardio, I would watch a church sermon online from multiple different pastors. I'd end up being on there for an hour and not realize it because I was lost in the message that I was getting."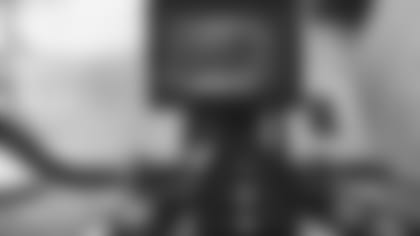 And he got results – immediately.
"Really, when I changed my heart, my body changed. Even during vacation, I think internally I felt these things changing and in the mirror, obviously, things were changing."
Over 14 weeks, Singleton lost over 40 pounds. But his journey isn't about what he lost – it's about what he gained.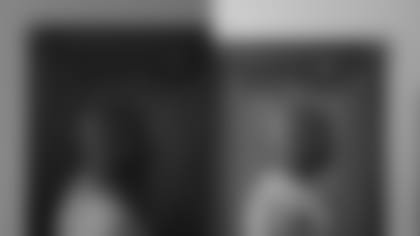 "Changing your heart makes your spiritual diet change. With that, the physical diet was able to change and everything just kind of worked hand in hand," he says. "This is going to make me be a better husband, better father, better coach, better person, and really provide just a little bit of a platform to spread the word."
He took to social media to do it. And a funny thing happened along the way.
"The fat guy is now giving diet advice," he laughs.  "People are coming up asking those types of questions. They weren't doing that in January."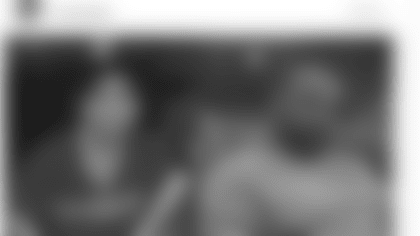 Singleton says he's back at his playing weight and he feels great. It didn't come easily, but making it about something bigger than himself made it possible for him to grow spiritually while shrinking physically.
"Hopefully, this chubby guy who got a little bit slender can help somebody else change their life – and not so much through just their diet, but their spiritual diet as well."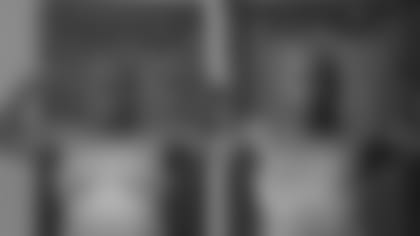 It's something his players have heard from him before. He's talked the talk. But now, they've seen him walk the walk.
"They know where I stand in my faith and the importance of it. We talk about things other than football on a regular basis," he says. "We talk about being a good father, being a good husband. I think now even more so, I've got a little bit of a proof in the pudding type thing."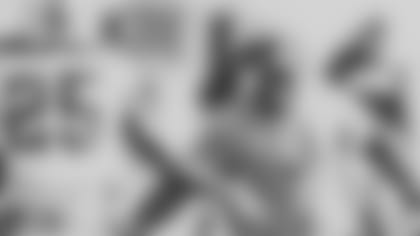 The game of football is built on belief – belief you can score the next point, belief you can win the next game, and belief you can get up the next day and do it all over again.
Faith is a habit. Just like fitness and nutrition, you have to practice it every day.
Coach Singleton spent the offseason working on his faith.