On Tuesday afternoon, the Colts teamed up with the American Heart Association, the Y of Greater Indianapolis, and 300 students to kick off Play 60 2018 at Grand Park in Westfield.
Colts cheerleaders Abby and Bailey warmed the kids up while sharing their favorite ways to get 60 minutes of activity every day.
"My favorite way to stay active outside of practice is to do goat yoga," said Abby. "Have any of you heard of that? What about crossfit? Has anyone heard of crossfit? That's what Bailey does."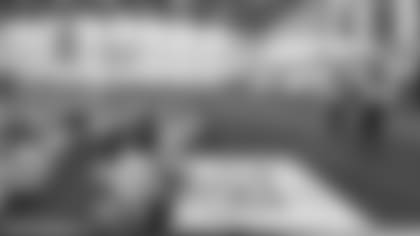 Asked about their favorite ways to be active, the kids said they like to ride bikes, run around, and play outside with their siblings. For them, it's all about having fun. And that's what Tuesday was all about.
When they were stretched out, warmed up, and ready to go, Colts Director of Community Relations, Stephanie Cassel, introduced them to some special guests – the Colts rookies and Blue.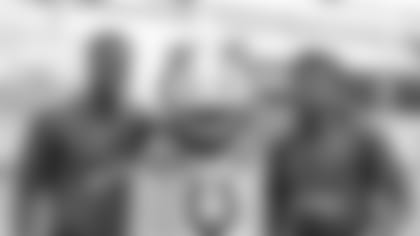 "I did not expect and my kids did not expect to see all the rookies come out," said Matt Bowman, a teacher at Eagle Creek Elementary. "We were expecting one, maybe two rookies and everybody walked out on the field. Their reaction was silence. They were speechless. They didn't know what to do."
The players, cheerleaders, and Blue went right to work, running the kids through football drills at different stations and cheering them on.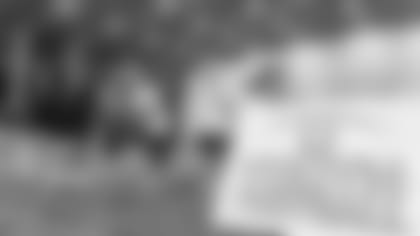 "I just feel extremely blessed. Just to be in this opportunity, to be with such a great organization which prides itself on giving back to the community and being present in the community that they're in," said linebacker Zaire Franklin.
"It's all about the kids," said running back Nyheim Hines. "It's a new community for us and they've welcomed us with open arms, so it's always cool to give back to the community that's welcomed us."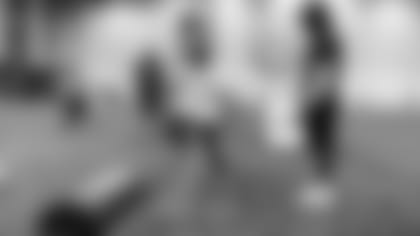 "They gave us a lot of energy," said safety Chris Cooper. "They gave us some dances at the end. They were very loud. They finished with a 'Go Colts!' I like that. It definitely kept my energy going."
For Bowman, it was great reinforcement for his message.
"As the P.E. teacher, they listen to and they see me every day. But to get the Colts players to say it, 'Go exercise and play 60 minutes every day' is impactful. Them saying it one time is like me saying it 100 times."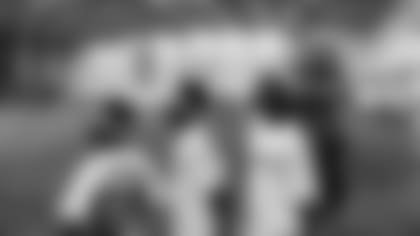 With social media, video games, and movies, today's kids have entertainment at their fingertips 24 hours a day - which makes it even more important to get out, engage, and play.
"Some of my best memories and life lessons I've learned were competitions I had with my friends on the block," Franklin said. "We'd be playing football, basketball, kickball, whatever it was – just outside being active – hide and seek. Those type of things keep you active, keep you healthy, and you build bonds for life."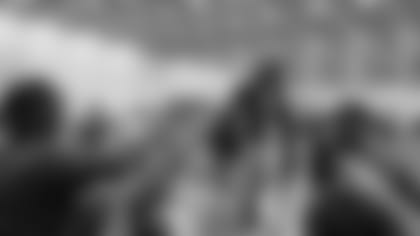 They came. They played. They bonded.
Before they knew it, 60 minutes was up.
And the kids took home lessons and memories that will last much longer.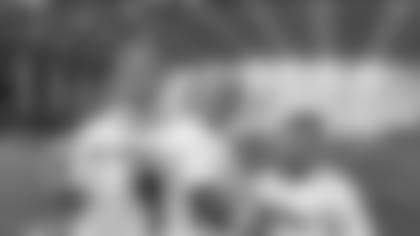 Play 60 is part of the NFL's commitment to health and wellness, encouraging all kids to be active for at least 60 minutes a day. For more information on NFL Play 60, click here.