The football changes the Colts have made over the past few seasons are fairly obvious - new players, new leaderships, and a new mindset.
Less obvious are the changes they've made behind the scenes.
Last week, they launched Colts Productions, a digital, video, and audio platform that promises fans unprecedented access to their team. And with episode one of "With The Next Pick," they delivered on that promise.
A five-part web series, "With The Next Pick" goes behind the scenes with the Colts scouting department as they prepare for the 2019 NFL Draft.
"Today's fans want more access, more stories and more entertainment," said Dave Knickerbocker, vice president of content and production. "Colts Productions was designed to do just that by pulling back the curtain and providing fans with behind-the-scenes looks at the Colts, on and off the field."
It's the kind of content Knickerbocker had his sights set on when he left the video production company he started in Chicago to come to Indianapolis.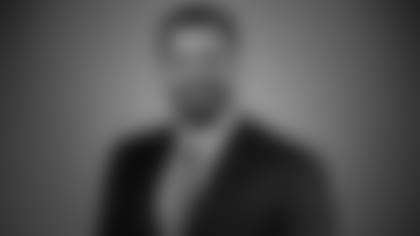 "The opportunity that we have here to build a content team together, build a production team, and with the Colts, a football team that I feel is on the cusp of something great - to be able to do all that together, the entire package made it a no-brainer."
And he knew exactly who he wanted to help him do it.
"We hired Matt Dominick when he was 21 years old. He was our first hire for Blackhawks TV, but pretty early on we knew we had something special," he said. "What he brings to the table, it's hard to describe, but he's such an instinctual shooter - which means he knows exactly where to be and what to capture. I see moments on the field and I want it to be captured and the second I look over, Matt is there."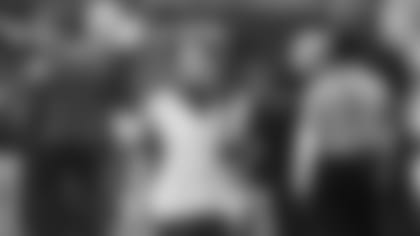 Dominick grew up in Chicago and became interested in video production in high school.
"I wasn't an athlete. I'm still not an athlete. I wasn't doing sports and I wasn't a music person or a drama person. So, I gravitated towards filming things on my own for fun," he said.
Today, any kid can shoot video on their phone. But in the early 2000s, Dominick had to learn it the old school way - on a camcorder. After studying digital cinema photography at DePaul University, he landed his dream job.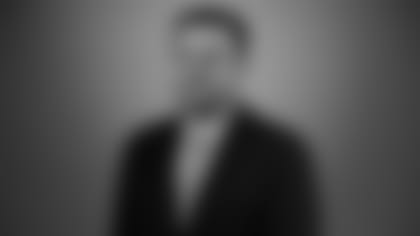 "I was an intern for the Blackhawks right out of school and the first year, they won the Stanley Cup."
Working with the Blackhawks and Cubs, Dominick was part of four championship teams. Now, as senior director of content and production, he hopes to have the same opportunity with the Colts.
"I don't want to guarantee one, but it would be nice," he laughed.
And he does see similarities.
"The parallels between the Blackhawks and the Colts - new leadership with Chris (Ballard) and Frank (Reich), the energy and the vibe and the team - everything is just trending upward."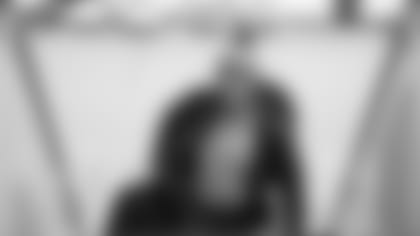 Still, that's not what brought him to Indy.
"The biggest selling point was this organization - we had the full support from everybody - Chris and Frank and ownership, the executives, and people in general. Everybody is supportive and excited. It sounds very simple, but that's not how it is everywhere."
If he had one reservation, it was getting the other production people to buy in.
"You don't know how adaptable to change people are. But I am blown away and amazed by how open everybody was to change and how well they're doing it - learning new programs and shooting in a different way," he said. "For people that have years and years of experience, that could be challenging. But they're producing some of their best work."
And you'll see it in the weeks and months to come.
"We spent the season collecting footage and we went down to South Carolina and filmed Darius Leonard at home and on his farm. We went to Anthony Walker's home town," Knickerbocker said. "You're going to see a lot of that - we're going to tell the stories of our players because we really feel strongly that when our fans take a peek at the person without the helmet, without the shoulder pads on, they're going to really like what they see."
But before they did anything, they had to build relationships.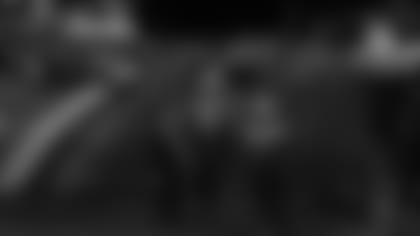 "We talked very early on that the number one job of ours was going to be to earn trust," Knickerbocker said. "You do that through presenting your ideas in a professional manner and in a clear manner. 'Here's what we'd like to do. Here's the purpose for it. And here's where we'd like to be.' The trust was built, but it was also a little bit of a leap of faith on their part."
It's taken them places cameras have never been.
"We were trusted enough to go into the locker room after the loss. That doesn't happen," Dominick said. "The fact that this was a heartbreaking loss and the end of a season and all of these emotions that go into it, the fact that we were trusted enough to go into the locker room is something that has never happened for me."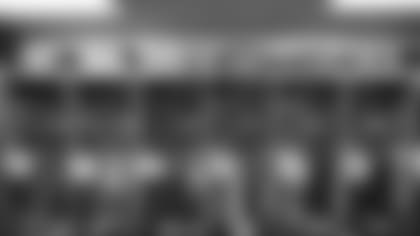 It was significant, but it was also important. Because the story of the 2019 season starts where 2018 left off - in the locker room in Kansas City.
That's where episode one of "With The Next Pick" begins. Episode two airs this Wednesday at 8 p.m. and every Wednesday through May 1.
Knickerbocker and his team are excited to continue to share the work they've been doing for months.
"We thought that we had something the fans would really like and to see the reaction online is really rewarding."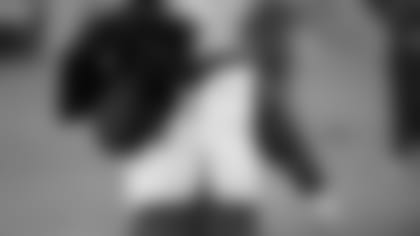 "We want to be the best video production department in the NFL," Dominick said.
They won't rest until they are.
"I look at our staff and nobody is satisfied," Knickerbocker said. "They're happy with what they've done. However, we all feel collectively that the best is yet to come."
And that's a feeling that permeates throughout the entire organization.