For the Colts players, week six was a week off and a well earned break from football.
Blessed with some free time on his hands, quarterback Jacoby Brissett used it as an opportunity to spend time with the kids at Riley Hospital for Children.
"I haven't been there yet this year, so I wanted to go," he said. "They put such a different perspective on life and football."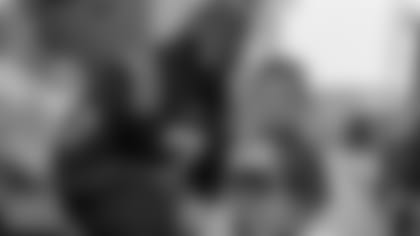 Fresh off a big win against the Kansas City Chiefs, Brissett was there to lift the kids' spirits and put smiles on their faces. But they did the same for him.
"You'd be surprised how many of those kids actually knew about the game. It was like, 'What about this play? What about this play?' They were giving me pep talks and stuff. It was pretty cool."
Brissett said he doesn't feel any pressure to follow in the footsteps of Andrew Luck and the legacy he created at Riley. He also doesn't feel the need to commit himself to one cause.
He's going to do what he's always done - and be true to himself.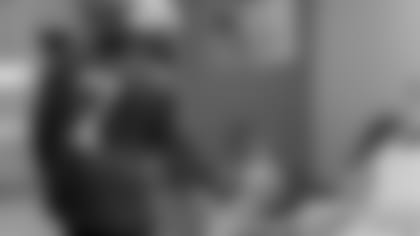 "I don't like being in that box where you're like, 'Oh, this is my cause.' None of it's my cause, it's our cause - as far as people in general. That's why I don't have a foundation or anything. I feel like deep down, it's a neglecting of other people and other things."
Linebacker Darius Leonard goes back to Lake View, South Carolina every chance he gets - and the bye week was no exception.
He also gives back every chance he gets.
"That's one thing I live for - giving back to my community and just letting kids know that there is a way out, there are people who make it out. I let them know that I'm one of them and that I'm easy access and I'm easy to talk to," he said.
Along with giving his time, Leonard gave out coats, book bags, and school supplies to elementary school students.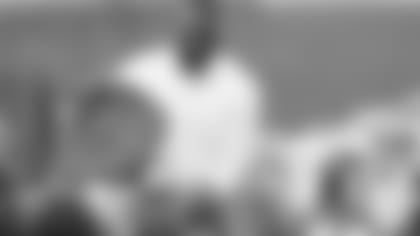 It's something he learned watching his brother, Anthony Waters, who also played in the NFL.
"When he made it out, he didn't forget where home was. I said, 'I can just follow in his footsteps.' We're not bigger or better than anybody in Lake View. We're not better than anybody in this world. These kids deserve the same opportunity that we have."
While he was there, Leonard's high school took the opportunity to surprise him - by retiring his football jersey.
"When it happened, I had so many emotions because that's something that you dream about, especially seeing my brother get his jersey retired. You want to follow in those footsteps. That was a great moment."
Sharing it with his family made it even more special.
"That felt good, especially having my daughter there. She's not going to remember it, but we have the pictures to let her know that she was there when my jersey got retired and when I gave out the stuff to the kids. It's just letting her know what kind of family, what kind of father and mother she has."
For cornerback Pierre Desir, the bye week also meant a trip home - to St. Charles, Missouri - where he cut the ribbon on the new weight room and fitness center he had built at his high school.
"I had a great time there, met so many great people from teachers and coaches, some of my close friends, the community - a lot of those people are still in my life," he said. "I was trying to think about what could draw the most attention to the football team and what could bring them all together. The weight room was the place."
He presented the idea and they ran with it.
"I called up the athletic director, Scott Harris, and one of my friends who's the strength coach there. I said, 'Hey, I'm thinking about doing something for the weight room.' We just started working together and creating plans. They did most of the work and sent me the stuff to look over. They did a great job involving me."
They even surprised him with a mural on the wall with his image and a timeline of his football career.
"There were a lot of people that showed up," said Desir. "To see the players, the parents, the teachers that were there - it was a great feeling."
At the football game that evening, they surprised him again - by retiring his jersey.
"They made an announcement for something during halftime and I didn't know what was going on. So I went on the field. I'm thinking they're just going to introduce me and they brought out my jersey. That definitely made my night. I wasn't expecting that at all."
For the Colts players, giving back isn't something they do someplace or sometime - it's something they do everyplace all the time.
From Indianapolis to their home towns - it's a way to give back to those who invested in them and inspire the next generation to follow their dreams wherever they lead them - while always remembering where they began.