There's nothing like a new pair of shoes.
"It's like a fresh start in a lot of ways," said Colts safety Matthias Farley. "That was the highlight of going back to school. You get that new pair of shoes and they never looked as good as the first day. You might get them two or three days before and you try them on in the house, look in the mirror and all that stuff."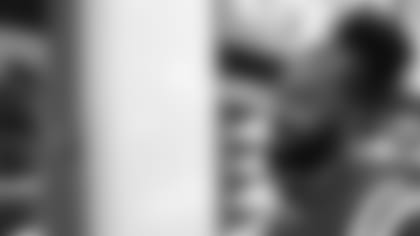 Farley loves shoes. And he loves to share his love of shoes. So on Monday night, he gathered up some of his teammates and they took kids from Coburn Place back to school shopping at Finish Line in the Castleton Square Mall.
"Coming here and enjoying the kids and seeing how happy they are to be around us and see us really brings joy to our hearts," said offensive lineman Deyshawn Bond.
Bond grew up in Indianapolis and played for Warren Central. For him, being back home, shopping in the mall he used to frequent, and giving back to local kids makes it even more special.
"The Colts community is a great place to be and me being from here, I understand how much the Colts really do care about the community," he said. "Being in the position that I am now with the team and seeing guys surround me and show me that I can do it – it feels like I'm giving back to these kids and showing them that they can do whatever they want."
Especially when they have the right shoes.
"It lifts their confidence," said Shawnta Beverly, Transitional Services Director for Coburn Place. "They can go to school and have the latest gear, that means a lot. It's just good to know that they can fit in wherever they go."
Coburn Place is a safe haven for victims of domestic violence and their children. It's a place they can stay while they get back on their feet. And during that process, the kids rarely have new shoes on their feet.
"Many times, our kids wear shoes that are too small," Beverly said. "Some of them get shoes from secondhand stores. And nothing is wrong with that, but just to pick out your own new pair of shoes – there's something about that."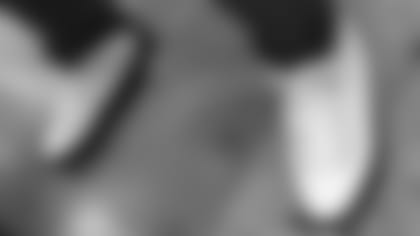 And for the players, there's nothing like being able to do that for them.
"It's an awesome thing to be a part of," Farley said.
After wrapping up training camp and with the regular season right around the corner, it was a chance for the players to refocus and reconnect.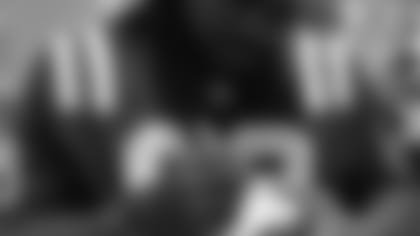 "Just to kind of come up for air in a sense, it puts things in perspective of how fortunate we are to play a game," Farley said. "Yes, we have stresses that are pertinent to our lives. But there are a lot of people dealing with a lot of things we don't know about or can't relate with. And something as simple as a pair of shoes can change the outlook on that."
The kids went home with more than a pair of shoes. They each got a gift card to purchase shoes and apparel at discounted prices.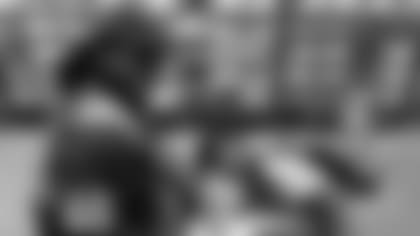 "Some of the kids are getting two pairs," said Farley. "Some may be getting three."
They also got new backpacks filled with school supplies and haircut vouchers from Great Clips.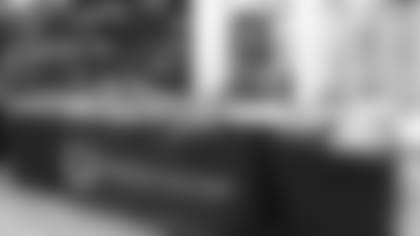 And, said Beverly, they took home a life lesson on giving back.
"They see young men in the community who are doing well in sports, with good sportsmanship, and giving back to the community – that's important."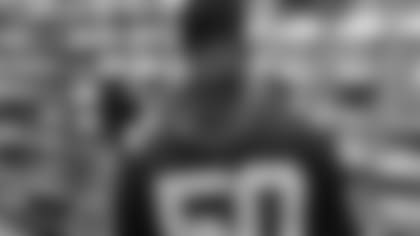 The Colts want to do well. But they also want to do good. That's what they did on Monday night – and that's what they'll continue to do all season long.