It was a normal Monday night practice for the Midwest Colts. Joined on the field by other teams from the Indy Youth Sports League, they were waiting on the Cowboys for a scrimmage that early August evening – or so they thought.
Just down the street, the Indianapolis Colts were boarding a school bus with the Colts Cheerleaders in the parking lot of Indianapolis' Shortridge High School.
A few minutes later, the bus pulled up to the gates of Tabernacle Presbyterian Church on 34th Street. Dressed in their jerseys and helmets, the players exited the bus and walked onto the field slapping their thighs and clapping their hands in unison. The kids on the field stopped and stared in shock and disbelief.
"I thought that was the Cowboys," said 11-year-old DevRon Atwater. "I almost fainted."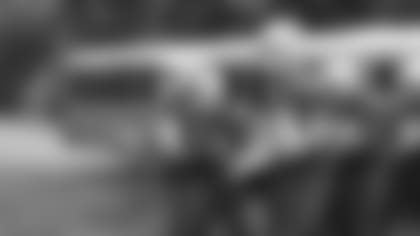 From there, it was pure joy.
"Do you care if we join you for a little bit?" asked tight end Jack Doyle.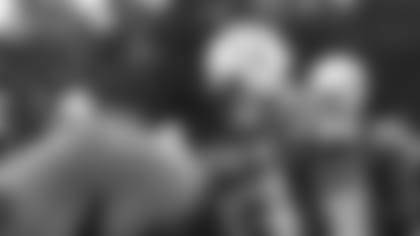 "Who's ready?" yelled safety Darius Butler. "You ready? You ready? Somebody's ready!"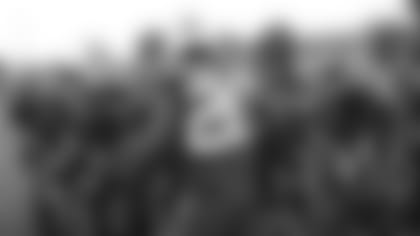 Weeks in the making, it was the moment everyone had been anticipating. And seeing it unfold made it all worthwhile.
"It's wonderful," said Steve Summerville, Vice President of Indy Youth Sports. "This is priceless for these kids. They're going to have these memories forever. It's good for the adults too, to see that the Colts are making a commitment to the football community here, especially the inner city because we don't get a lot of attention."
But they should get a lot of attention because here, in the inner city – it means a little more. Here, it's more than football.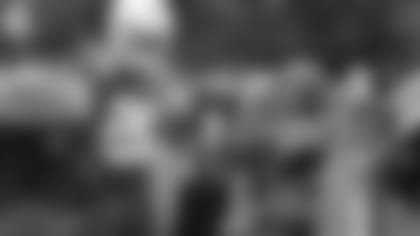 "You drive around the city and it's so hard to find a place for kids to play. So the fact that these local leagues are giving kids the opportunity to come out, play, meet friends, learn how to fail, learn how to get along, and just create that environment," said Emil Ekiyor, President of Indy Youth Sports. "It's special."
Here, they're not just building football players – they're building a community.
"We do grade checks with the kids, the coaches send grade checks home, the teachers actually give us reports back. So, we use football as a tool," Ekiyor said. "We have schools that come out here and set up tables because it's pretty hard for them to get parents to come to PTAs, so they use this as an opportunity to engage parents. So, we create community through football."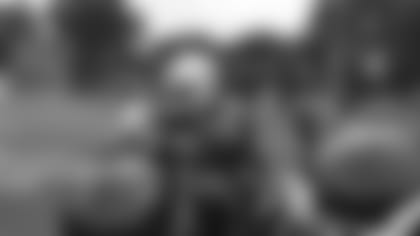 It's a team effort. And they couldn't do it without their coaches.
"If it wasn't for the coaches, our program wouldn't even be here," said Summerville. "They're not only mentors, but a lot of them are surrogate fathers. They pick kids up, they feed them afterwards, they take them home."
Like so many others youth leagues, Indy Youth Sports is a grassroots organization. Everyone works as a volunteer. And they all do it for one reason.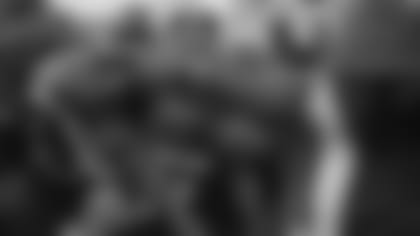 "We all had a great experience playing football. A lot of what we learned playing, we utilize today in our daily lives," said Ekiyor. "We just feel like it would be almost a crime if the kids today didn't get a chance to experience all of this."
And the Colts feel the same way.
"On behalf of the Colts, we're going to donate this $10,000 to the Indy Youth Sports League. And I know you guys will put it to great use," said Butler. "A lot of us have been playing this sport all of our life and this is where it starts, in little league."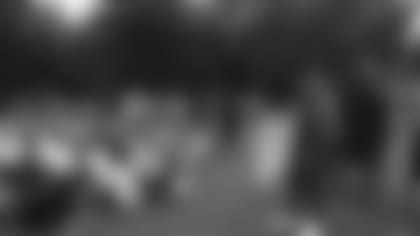 For the players, it was an opportunity to give back to a game that's given them so much – and have some fun doing it.
"We got hyped just getting in their huddles and talking to them and jumping with them during their chants. It got our juices flowing," Butler said. "Just being able to engage with them, just having that one on one interaction. Actually being able to talk to you and tackle you or high five you, whatever it is. That can have a huge impact on not only the kids' lives, but the coaches lives and everybody out here."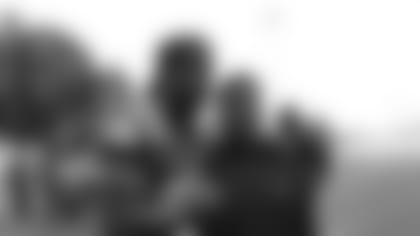 For Doyle, it brought back memories of his days playing youth football in Indianapolis.
"Just going back to when I was in middle school, the enthusiasm – we were having fun with the chants that the different teams have. It was fun to be out there," he said. "Can you imagine being 12 years old and Colts just walking off a bus to come practice with you? It had to be a lot of fun for those kids and I hope they enjoyed it."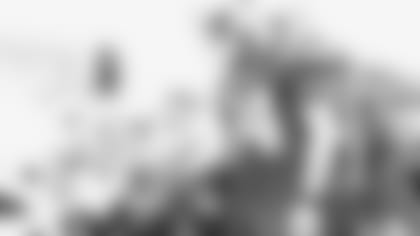 It's safe to say they did. And the players definitely did.
"I think everything was fun about it," said safety Matthias Farley. "That's raw, pure enthusiasm about football and hanging out with your buddies and being 10 years old. So, to be a part of it was definitely special and it puts things in perspective – that we still get to play a game that little kids love."
Now, they play a game they still love and inspire little kids in the process.
In some places, football is a sport, a pastime, a game.
In the inner city, it's a support system, a family, a community.
For most people, this week marks a return to football.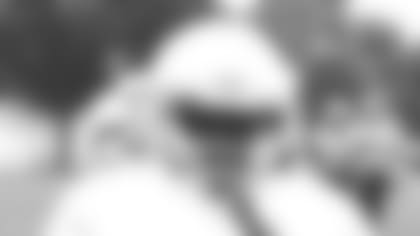 For these kids, it never left.