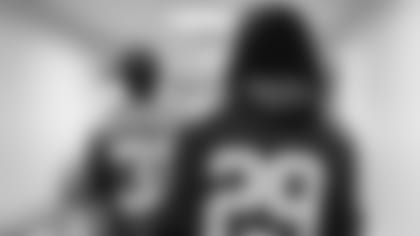 They went room to room, talking with veterans, delivering care packages, and thanking them for their service.
"It brightens my day," said Hooker. "Just to get in and see guys who I call heroes in my life, because I've got a lot of family members that served in the Armed Forces. That's the thing for me, just to show my appreciation to my heroes."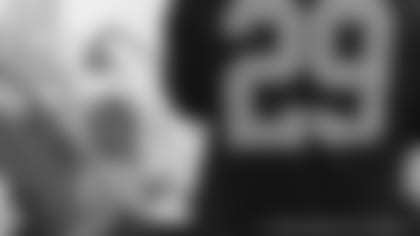 Just like the Colts locker room, the VA hospital has many people from many different backgrounds, all with a unique story.
"Just hearing all these countries and places that they've been within a year's span. The one guy said he had been to Korea and Japan," Hooker said. "It just makes you think about how much of their time they had to give up – they've got families. But they've got to go and do what's right and serve their country. It takes a brave person to do that."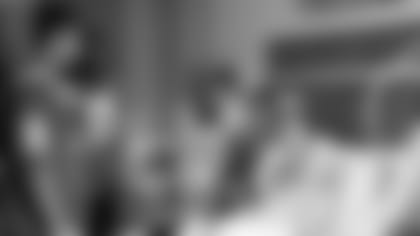 Quincy Wilson's great grandfather served in the military. Growing up, Wilson's dad passed the stories on to him. As a football player, he's made hospital visits to see kids, but Tuesday was his first time in a VA hospital.
"Just to see these guys that went out there and how they're happy to see us, no matter what they're going through. That was a really heartwarming experience," he said.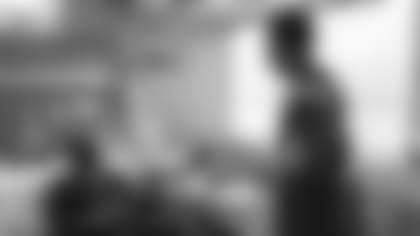 A few minutes of their time goes a long with the patients, said Pete Scovill, Public Affairs Officer for the Richard L. Roudebush VA Medical Center.
"There are oftentimes not many people to support them, physically and emotionally. So, this is the little shot that really makes a big difference to them," he said. "You'd by amazed at how one little smile, one little handshake can change their whole life, really."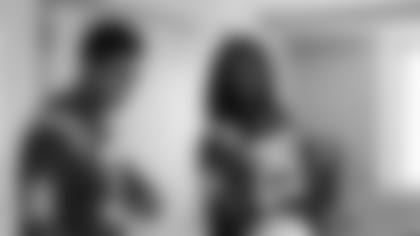 And it's not just the patients who appreciate it.
"I think the staff appreciates it as much as the veterans, because it means we're not out there by ourselves," said Scovill. "So what you're doing is very, very important to veterans, but we have over 3,000 employees here. And you guys took the time to come in here and help us do what we need to do with veterans. That's a big deal."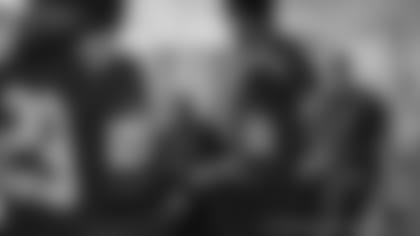 With a lot of talk about patriotism, respect, and how players show it on the field, it was important to Hooker and Wilson to control their own narrative and let their actions speak for themselves.
"There's a lot of stuff going on in the NFL, for whatever the reason may be," said Wilson. "I know some vets may be feeling like some players don't appreciate them. So it was good to come out here, meet with them one on one and tell them how much we do appreciate them – and actually show them and put a smile on their face."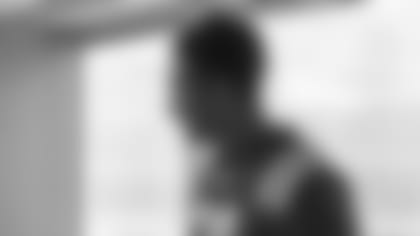 And that's what it's all about.
"When the players and the veterans get together, that's not an issue," said Scovill. "They're eyeball to eyeball. It's, 'Thank you for your service,' and 'Thank you for playing and entertaining us.'"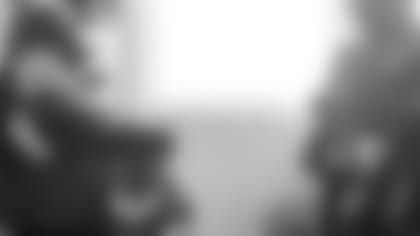 In the process, what the players found out – was that they're the heroes to their heroes.
"It's funny," said Hooker. "We just play football. They're out there trying to make the world a better place. So for us to be called heroes by them, it just humbles you. It lets you know that you've really inspired somebody, that it's much bigger than you."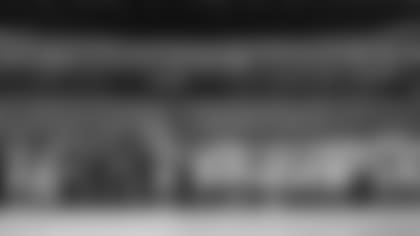 And so is the game they play.