It's the ultimate display of teamwork.
When people come together, they can accomplish more than any of them could on their own.
On Saturday morning, they came together to pull an airplane.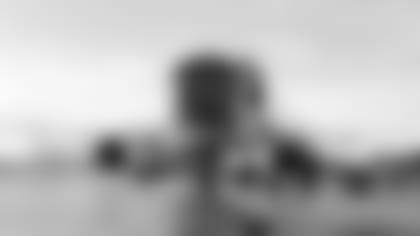 "One man can't do it," said Robert Mathis.
The former Colts pass rusher and current defensive coach knows a thing or two about teamwork – on the field and in the community.
"It takes unity to reach our goals," he said. "It takes a village to raise a child."
Together with his teammates, quarterback Jacoby Brissett and wide receiver K.J. Brent, they kicked off the ceremonious first pull for the 8th annual Pulling for Wishes Plane Pull for the Indiana Children's Wish Fund.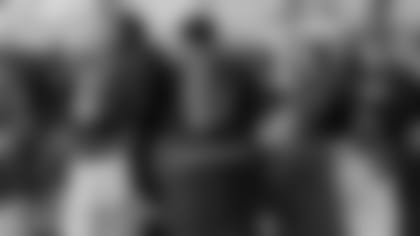 "I wasn't expecting it to move," said Brissett. "It moved pretty far. That was crazy! I never thought you could pull a plane like that."
"And it felt kind of easy with all the people pulling it," said Brent. "You can do a lot with a lot of people together doing the same thing."
Robert Mathis did it while holding a child.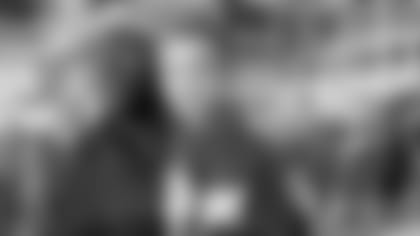 "And he's the anchor, doing it with one hand. I'm not surprised," Brent said. "He's still got it. He's still working out."
"There's a lot of perception versus reality with that one," Mathis said. "Little man was more responsible for pulling the plane than I was. I was just holding him, having fun, smiling, enjoying myself."
And that's who he does it for.
"For the babies," he said.
Funds raised by the Indiana Children's Wish Fund are used to grant wishes for children who have been diagnosed with life-threatening illnesses.
"Just hearing about this event, it's a great cause," said Brissett. "It's a good time to get out in the community, especially in the offseason right now. Trying to bring some light."
"I got here towards the middle of the season last year and I got kind of thrown in the mix, but I want to be able to present myself in this community, give back in any community that I'm in," said Brent. "It was a good chance to get out here, meet some people, and let everyone know I want to do more for the community."
J'Lynn Cooper, Director of Wish Operations, couldn't be more grateful.
"It's a Saturday morning. We were here at 6 AM. I don't know how you can express how grateful you are for all the volunteers it takes to make this happen," she said. "And we're thrilled to have the new guys come out and support us as well."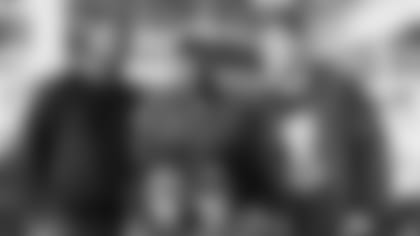 Between the plane pull and the celebrity softball game, Mathis has lent his name and more importantly, his time to the organization for years.
"It's approaching a decade," he said. "We have an annual softball game that we do with Indiana Children's Wish Fund. I think it will be nine years. It gets bigger and better every year. And that's a tribute to the people and the citizens of the city."
But it's also a tribute to him.
"I don't know that I could express my love for Robert Mathis," Cooper said. "I'm a big Colts fan, a season ticket holder. I cried when he retired, but what he does for the charity and for Indianapolis and how he comes out and represents and loves what we do – I don't have enough nice things to say about that man."
The plane pull was all in good fun, but it was also a healthy competition.
"It just brings out the best in everybody," Mathis said. "We want to get the best of the best out here – all for the babies."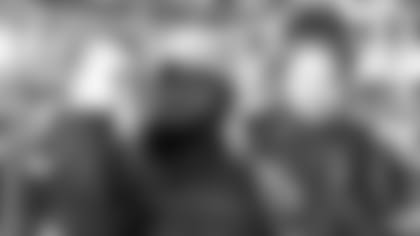 The teams were timed as they pulled a 25-ton jet 15 feet.
Former Colts offensive lineman and current radio host Joe Staysniak emceed the event. He's been involved with the plane pull from year one.
"There's strength, but there's strategy, there's cunning – there's all kinds of stuff involved in it," he said. "You may be really, really good and it's just not your day. There are all kinds of things that go into it. That's the competitive side of people."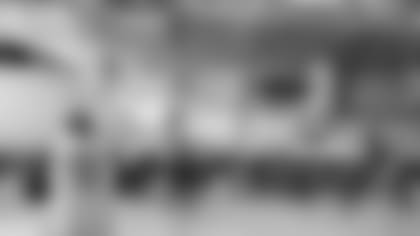 Along with his teammates, Mathis brought his oldest sons out this year.
"I had extra man power with Mason and Jason," he said. "Team Mathis, the wolf pack."
Next year, he hopes to get some of the big guys out.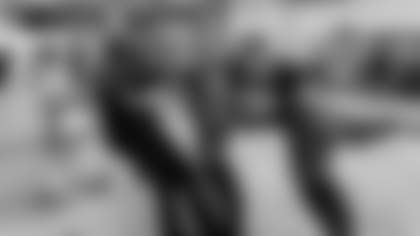 "I'm going to get the O-line and D-line out here," he said.
We know what side Mathis will be on.
But no matter who wins, everyone is pulling for the kids.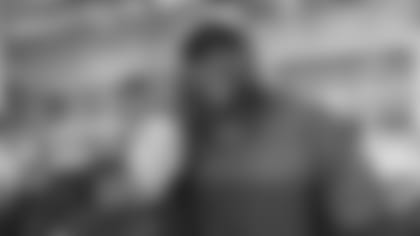 "It makes you feel great because they're enjoying it and it's all for a good cause," Mathis said. "Everybody is buying in and there's a lot of unity."
The kids have everyone on one team – theirs.
And they know their captain, Robert Mathis, has their backs every day.