The National Football League has a strict dress code. On game day, players aren't allowed much room to express themselves outside of their team uniform.
But week 13 of this season is an exception.
For the first time, the NFL will allow players to wear custom cleats of any color during the game to show support for their personal causes.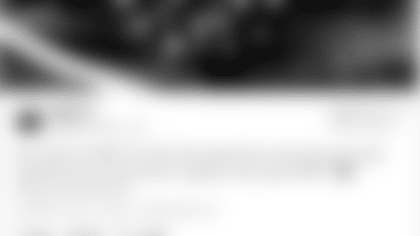 "For the league to allow guys to be able to express themselves a little bit and not only express themselves, but to be able to express themselves in a way where it kind of hits home is great. It's a great opportunity," says Colts running back Robert Turbin.
And playing the New York Jets on Monday Night Football this week, the Colts get a big stage and a national audience to do it.
"We talked about this when I got them made," Turbin says of his custom Incredible Hulk kicks. "We were talking about what I wanted to do about five or six weeks ago and he said, 'Hey, week 13 falls on Monday night for you guys.' I said, 'Wow. Perfect.'"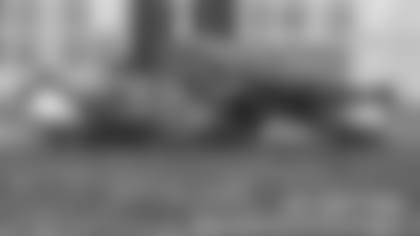 "Since high school, I've always wanted to wear cleats with the Incredible Hulk design. Not only is it a great cause, but it's kind of like my childhood hero in a way."
And he'll wear them in honor of his real-life childhood heroes.
"The cause is for people who are affected with MS and Cerebral Palsy. It's both because I've had family members, two sisters actually, one with each disease. My oldest passed away from MS when I was younger. She was 21," he says. "It takes a lot of strength and courage and perseverance to be able to go through life with that."
His sister, Tiffany, has done that. She's defied the odds her entire life.
"The doctor actually told my dad that she'd probably live about five years. And she's 38 now."
For center Ryan Kelly, it's also personal. Kelly is supporting C.O.P.S. (Concerns of Police Survivors).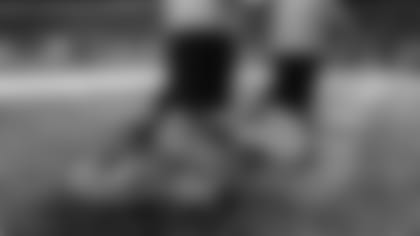 "My dad was a cop for 29 years," he says. "It helps give money back to kids whose fathers and mothers were police officers who were killed in the line of duty."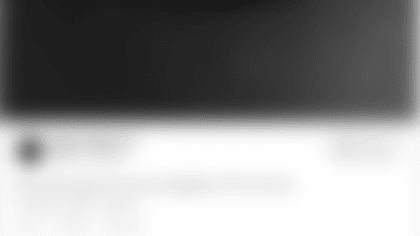 will wear custom pink and blue cleats in support of the March of Dimes. It's a cause that's personal to him because he was born premature.
hopes to shine a light on a dark topic, one that isn't talked about enough.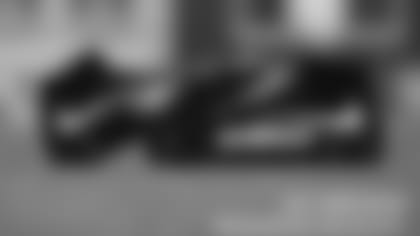 "Hope for Justice is an organization to help with awareness of enslavement and trafficking that goes on in the United States," he says. "A lot of people don't understand that this actually goes on and people try to keep it behind closed doors, but it's a serious deal and it needs to be brought to light."
And Monday Night Football has the bright lights to do it.
Safety Matthias Farley hopes to put mental health awareness under those lights.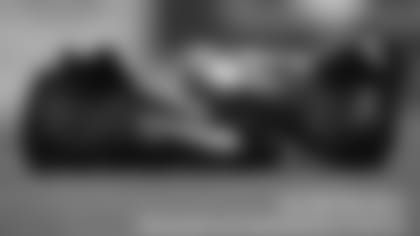 "Mental Health is one of those things where people can look perfectly normal on the outside, but they can be dealing with a whole lot of stuff," he says. "It almost isolates whoever the person is because they don't really want to talk about it, a lot of people aren't very receptive to it, it's like, 'Oh, I don't deal with that so I don't understand.'"
And that's what Farley is aiming for – understanding – no matter the cause.
"The impact that you can have being on the platform of the NFL can give a voice to something that's not necessarily talked about that much," he says. "To be playing on a prime time game and be able to do it…"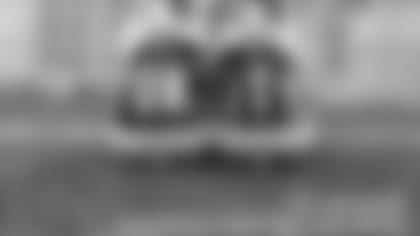 Puts the players in a prime position to make a difference.