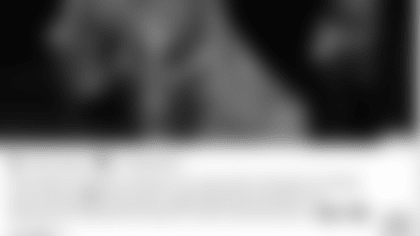 Colts safety Matthias Farley even showed off his dance moves.
It was all in good fun and it was all for a great cause.
"Children's Bureau is a not for profit, 166 years old. Our mission is to preserve families and protect children," said Andra Martinez, Vice President of Communications and Development.
Their mission is twofold – to help keep children with their families or help place them with foster families when that's not possible.
And to raise money to support services for children and families in need, they brought celebrities together for a cook off at Sapporo Japanese Steakhouse.
"This is our 20th and this year, it supports the children's shelter, which is located at 16th and Martin Luther King. It's a shelter that runs 365 days a year, 24-7," Martinez said.
From athletes to media personalities to singers and reality TV stars – on Tuesday night, they were all on the same team – for kids.
"They assume the grills at a Japanese restaurant. The reason people come to the cook off is the celebrities. They want to sit and watch them fumble through trying to cook like hibachi chefs," Martinez said. "A lot of the celebrities that are here have done it for 20 years. They are recurring suspects – as are about 60 percent of the people that come to the cook off every year as guests."
Former Colts cornerback Marlin Jackson has been involved with the event for the past five or six years.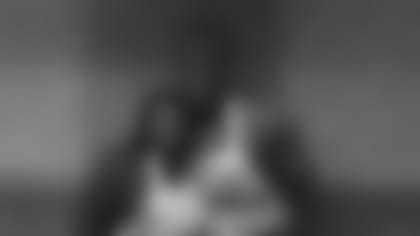 "I'm all about children – and not just children, but children in need," he said. "They meet those children in need in such a dramatic, beneficial way. It's something that's near and dear to me. Any time I can be a part and give my time to an organization like that, it's time well spent."
It was also an opportunity for him to get together with current Colts players and get to know them.
"I don't only watch them on the field, I watch them in the community as well. And that's what really is an A-plus to me. That's what it's all about – to not just do it on the field, but do it off the field and to maximize your platform. And all those guys do that."
Cornerback Vontae Davis and his wife, Megan, were back for the second year. It's a cause that's near and dear to him as well.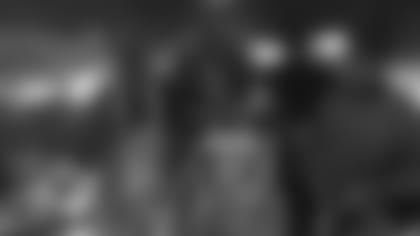 "These kids, they need mentors and guidance and people who care about them. That's what it's all about – bringing people together who care about kids," he said. "The people they bring to this event, these are people who care about people."
And the Colts defensive backs were heavily represented.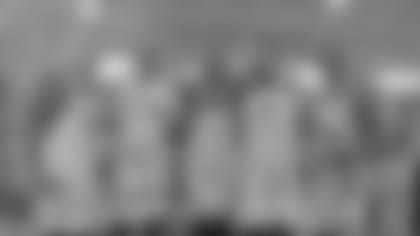 "Everybody knows that the DBs are the best in the kitchen," said Farley. "We're the most resourceful with the ingredients available."
"We have all the sauce," cornerback Rashaan Melvin chimed in.
"Other people, they have juice," Farley said. "Sauce is eternal. DBs have sauce. And that's why you've seen a myriad of sauces mixed about with assorted rices and vegetables."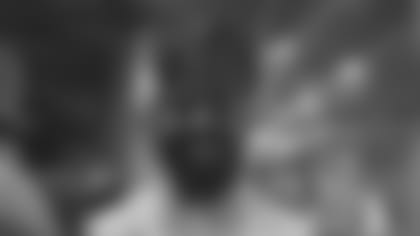 Safety Darius Butler enjoyed experimenting with all that sauce.
"I go to Benihana, I go to Sapporo a lot. And just to have a chance to get behind the hibachi grill myself, it was fun," he said.
The next time he goes, he may be able to offer the chef a little feedback.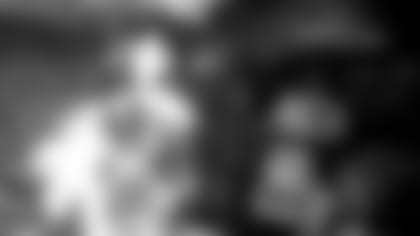 "I may give him some pointers, depending on what he's doing wrong or right. Based on what I learned, it's a lot harder than it looks."
Lending his fame and his name to a cause is one thing. But Butler said he and some of his teammates also plan to visit the children's shelter, spend some time with the kids, and invest in them directly.
"I think any time that you can change a kid's life, that's the most influential thing you can do as a person," said Melvin. "We all experience being a kid and to be able to give back to children who need it and need our help and support, it's amazing."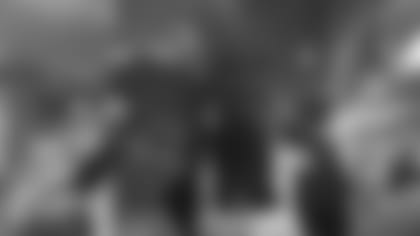 Inspired by guys like Butler and Davis, Melvin said they've shown him the way – in every way.
"Those guys are willing to sacrifice a lot, man – not only for the team, but for the community. When you get out and do as much work as those guys do in the community, it's incredible. It shows how big their heart is, it shows what kind of character they have as people, and it shows they understand the point of living life – it's about giving back and helping others."
Because just like football, the game of life takes teamwork.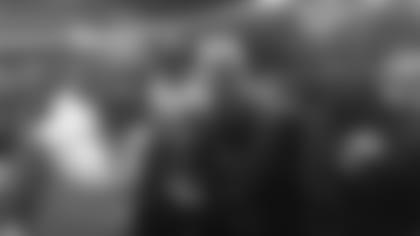 "It takes a community, it really does," said Martinez. "Especially to help those who cannot help themselves."