Everyone at the Wheeler Mission has a story. 
But once they walk through the doors of the men's shelter, the how and why don't matter. 
All that matters is that they're there.
It's a place they can eat. It's a place they can sleep. And on Tuesday evening, it was a place they could get foot exams and new shoes.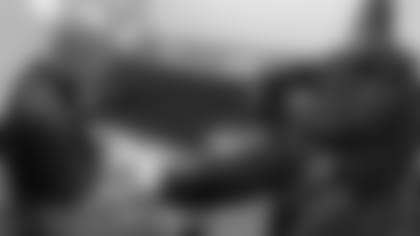 Started by a high school student in Pittsburgh, Our Hearts to Your Soles is a mission to bring foot care and footwear to those who need it most. 
"We thought, 'That's a good way to give back in a way we have some expertise. We love the saying, 'Our Heart to Your Soles,'" said Dr. David Porter. "It does kind of embody what we're trying to do here."
And bringing the Colts in was a perfect fit.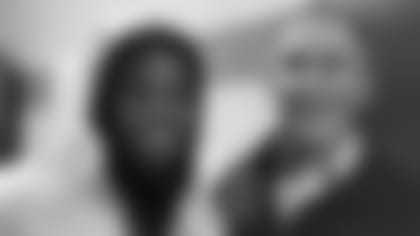 "We've taken care of the Colts ever since they've been in Indianapolis," Porter said. "Usually, one of the players comes down and the guys really enjoy talking to them. Their face lights up when they see one of the guys and that's a really meaningful thing."
Helping to fit the men with new shoes, boots, and insoles was just as meaningful for cornerback Kenny Moore. 
"Just putting a smile on their face and taking their worries away with what they're going through," he said. "It made it worth the while. I didn't touch my phone once. I was just there enjoying the time."
For a guy who makes a living on his feet, it was good perspective.
"Just something little I'm complaining about with my foot is something that could hinder me from football," he said. "I couldn't imagine not having any shoes or socks to go through this cold season."
A regular at Colts community events, for Moore, it's a way to step back from football and focus on the bigger picture.
"Just helping someone other than myself – we always have a spotlight on us, so I treat Community days as a way to humble myself and give back to the community."
Growing up with six sisters, Moore learned early on that it wasn't always about him.
"I went birthdays and Christmases without getting a gift and not saying anything because I knew I wasn't going to get anything anyway. Or if I got anything, I just wanted my twin sister to be happy on my birthday."
For a family that had little to give, they still found a way to give back.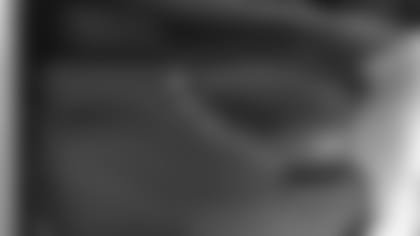 "Growing up, we gave away clothes and shoes every year. I feel like my mom taught me a lot about giving back without even thinking about it. She taught me a lot about giving back and being humble and staying true to myself."
Now a rising star in the NFL, Kenny Moore is still humble, still true to himself, and still giving back. 
"I'm just happy I can help out," he said. "When you're giving someone clothes and stuff, you don't really know their type or the specific color that they want. But to have a shoe that fits them and they say, 'Wow,' or 'I really like these shoes,' it was a relief."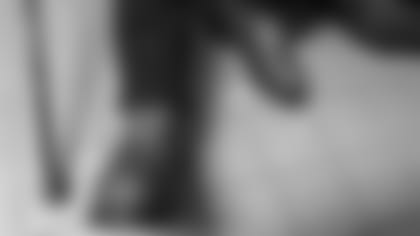 And just like football, it took teamwork to get it done.
"With the folks that we collaborate with, Dr. Comfort, the Colts, and Our Hearts to Your Soles, they get a really nice pair of shoes that should get them through the winter and protect their feet," Porter said. "They've got a lot of other issues they're dealing with – we at least want to provide what we can to get them some help." 
There's a joy in giving to others. 
The opportunity to provide simple things that many of us take for granted is truly a gift.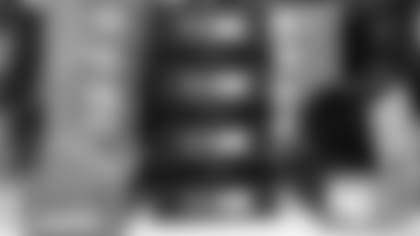 "It's not about everything that we want, it's about everything that they need," Moore said. 
On that day, what they needed were clean socks and properly fitting shoes. And that's what every one of them left with. 
"That was a mission complete," said Moore.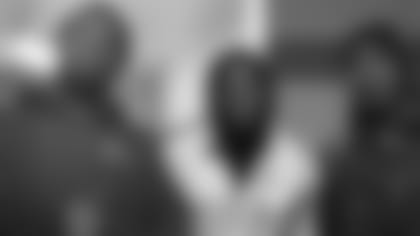 It's a mission he hopes to repeat with his teammates at Methodist.
"We consider it an honor to come here and provide this service to these guys," Porter said. "We hope to continue to do it year after year." 
From heart to sole – it's a mission of love.