As the Colts prepare to kick off a new season on Sunday away in L.A., they kicked off their first Community Tuesday at home in Indianapolis at Second Helpings.
"I think it gets the season off to a great start," said safety Matthias Farley. "It puts things in perspective. I know I say that every time, but we're very, very fortunate to be in the position we're in. There are a lot of people dealing with so much – so to be here, give back, I think it's energizing to everybody, but it's also very energizing to us."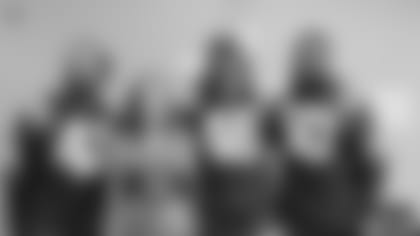 Farley was joined by Colts long snapper Luke Rhodes and linebacker Anthony Walker.
A member of the new Fourth Down Army, the guys who came before Rhodes set a high bar – on the field and in the community.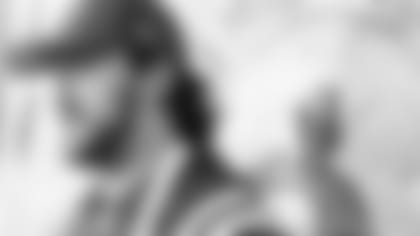 "Coming in last year and being active the last four games and being able to be with Matt and Pat and Vinny, I think they set a great example for younger guys. People that play that long in the league, they do something right. They have a lot of support in the community."
And Rhodes is following in their footsteps, getting out, serving, and giving back to those who support them.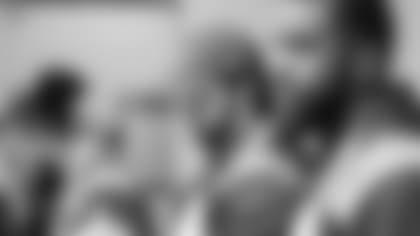 The Colts have a longstanding relationship with Second Helpings. It's one CEO Jennifer Vigran doesn't take for granted.
"There are so many different places that they could choose to be today. And to say, 'This is something we think is important,' to recognize that means a lot to us," she said. "Our volunteers love it. Our job training students love it. It means a lot to them to know that the Colts and the players value the work that they do each and every day."
Just like the Colts, it takes the individual efforts of many people working together to meet the challenge of feeding thousands of Hoosiers every day.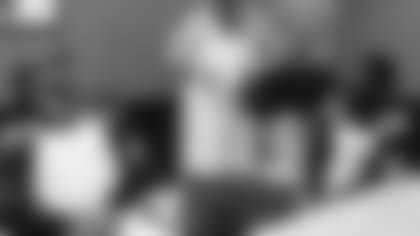 "Each year we recover about 2.4 million pounds of food – overstocks, damaged cases, good nutritious food that would otherwise go to waste," Vigran said. "With our volunteers and staff and the Colts players, we turn that into more than 4,000 meals a day. One million meals a year that go to senior centers, shelters, children's programs, all free of charge – 85 other not-for-profit agencies all benefit from the meals that we prepare here at Second Helpings."
The game plan is simple. The impact is great.
"It's absolutely genius," said Farley.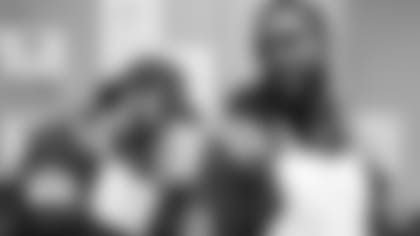 But they couldn't execute without the people to carry it out. And that's where the volunteers come in.
The Colts players toured the facility on Tuesday, then put aprons on, rolled up their sleeves, and got to work cutting up carrots.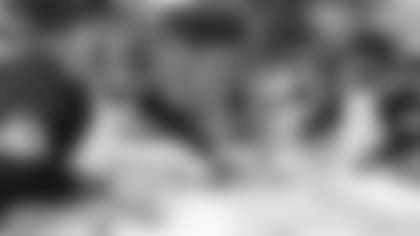 A small part in a major undertaking – that wouldn't be possible without people like them.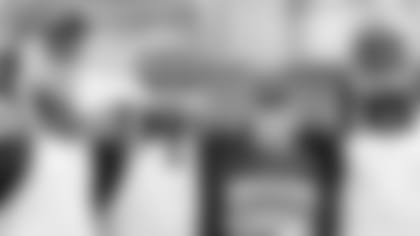 "We are a community kitchen," said Vigran. "We are funded by our community, for our community. And much like the Colts, we're glad to be a part of this community and be able to serve it in every way we can."
For the players, what starts on the field continues in the community – and into life off the field.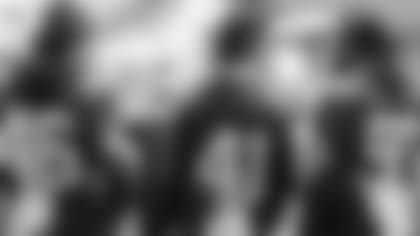 "It's making connections and making friends for life. The game will end at some point, but this stuff – our platform – we can continue doing this stuff for the rest of our lives," said Rhodes.
Giving back isn't what they do – it's who they are.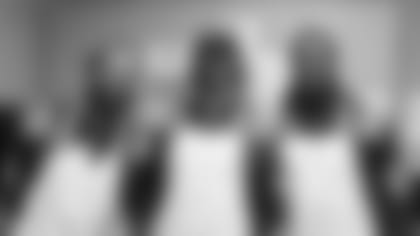 And it's who they'll be for life.