Carter Guess turns five years old on Friday.
He celebrated on Sunday with a visit to Lucas Oil Stadium to see his favorite team, the Indianapolis Colts.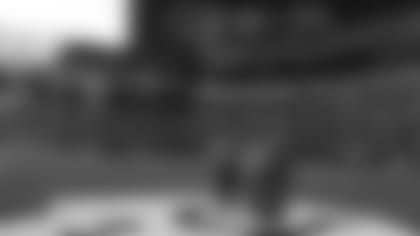 It's one of the few outings he's had since his last birthday.
A week after he turned four, Carter was diagnosed with stage four high-risk neuroblastoma. Since then, he's endured chemotherapy, radiation, bone marrow transplants, and spent most of the time in isolation.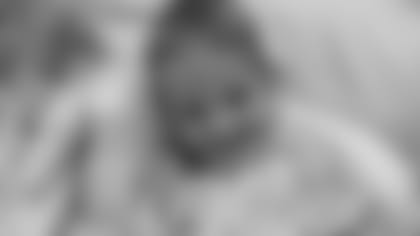 "It was really scary at first, but miraculously, he surpassed every challenge thrown at him," says his mom, Jesse.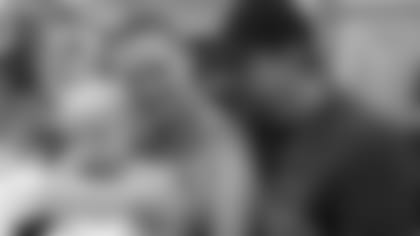 As any family of a child with a life threatening illness can tell you, rather than living life by the week or the month, they live life by the moment.
"Everything means a whole, whole lot more now," says his dad, John.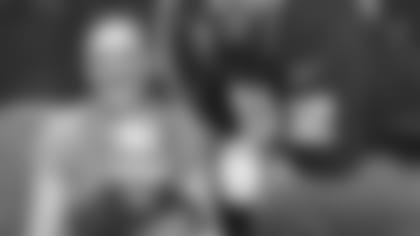 Through it all, Carter has impressed his family, friends, and even hospital employees with his toughness – earning him a nickname, Carter G Strong.
"He gets poked at and prodded and chemo and radiation. He has to get shots every day. Now, he has to get chemo pills. He swallows pills at four years old. Some of them say in the hospital, they can't get grown adults to swallow pills," Jesse says.
Overnight, she went from wife and mom to nurse and caretaker. When Carter lost his hair, Jesse shaved her head. And he's inspired her every step of the way.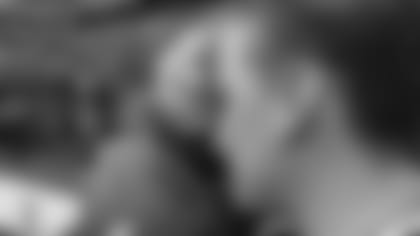 "I've got this sweatshirt that says, 'Some people never meet their hero. I gave birth to mine.' That's pretty much it. I'm in the military and he's still my biggest hero."
On Sunday, Carter got to meet some of his heroes.
The Colts invited Carter, his mom, his dad, and his aunt to attend the Colts game against the Chicago Bears. They were escorted down to the field to watch the players warm up.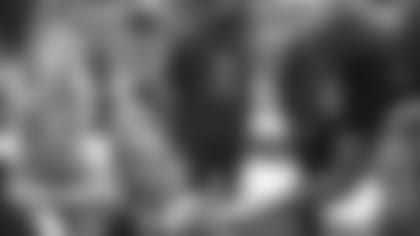 Coach Chuck Pagano, whose battle with leukemia launched the CHUCKSTRONGmovement, came by to greet Carter and his family.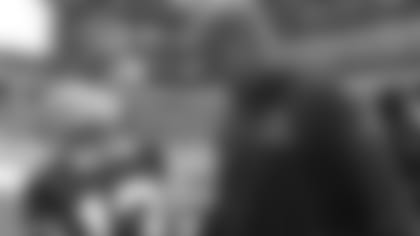 He presented him with a signed football and told him to stay strong.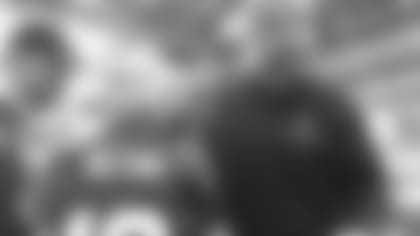 A few minutes later, Pat McAfee walked up with his teammates Adam Vinatieri and Matt Overton. He asked Carter if they could take a picture with him.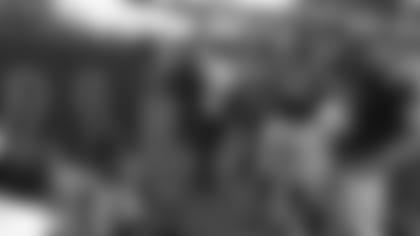 He didn't feel like standing, so they sat down with him instead. They chatted with him, wished him a happy birthday, and signed another football for him.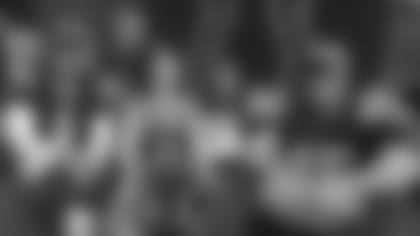 For Carter, it was a memorable first Colts game.
For Jesse, it wasn't her first game, but it was her first at Lucas Oil Stadium. And it shined new light on the experience.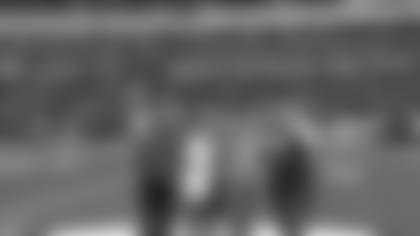 "When I've been to a Colts game before and I've seen somebody standing over here in this moment that I'm living, it didn't affect me because we just live our life. People are so blind to it until it happens to you," she says. "And now, I have so much more love for those families standing over here."
And for the team that hosted them.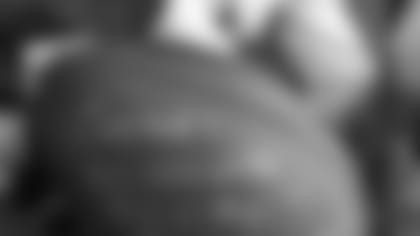 "Family," she says. "It's like family."