Sydney Clifford is a junior at Roncalli High School. Wednesday was her first day of school – and she spent it at Colts training camp.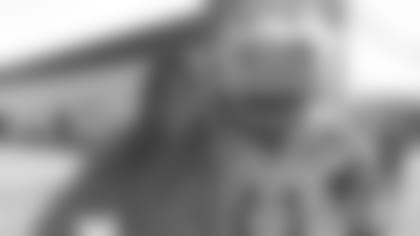 "It's pretty awesome," she said. "It's high school now. So, it's a little bit harder to catch up, but it's definitely worth it to be out here for Riley and see all of the amazing football players out here."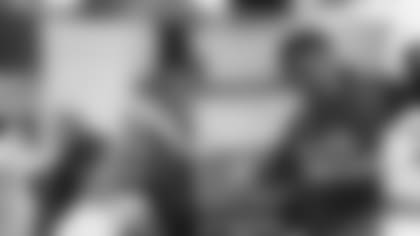 "I check my blood sugar 10 to 12 times a day. That's every single time before I eat anything – any snacks, any type of lunch, breakfast, dinner, any kind of food. And along with the insulin dosing through my pump, which is on my back, every two to three days I put a new one on," she said. "Also, I have this thing on my leg, which is called a CGM, a continuous glucose monitor, and that's what tests my blood sugar for me throughout the day so I don't have to test two hours after every meal, even though it's very much still recommended."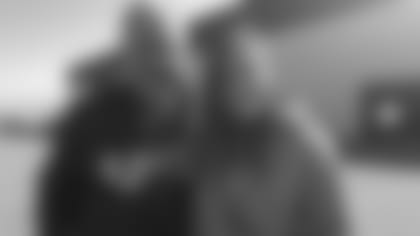 One of this year's Riley Champions, Sydney wants to inspire other kids to live their dreams, no matter what their condition – because that's what she does every day.
Oni Davenport is a sixth grader at Westfield Intermediate. It was also his first day of school. And like Sydney, he was at Colts training camp as a guest of the team and Coach Chuck Pagano.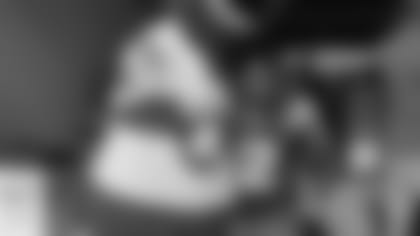 "I have the bragging rights tomorrow morning," he said.
Two years ago, Oni had a brain tumor. Inspired by Coach Pagano's battle with leukemia and with the help of Riley, he was able to beat it.
"If Coach can come out, have cancer, and then come back in and do a great job – it's amazing. It inspires little kids everywhere," he said.
A running back himself, football gave Oni part of his childhood back – a part he lost battling illness.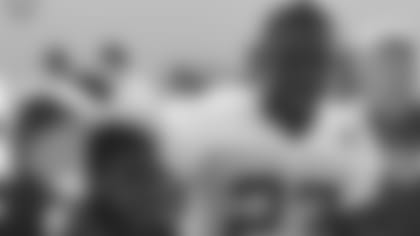 "I'm just acting like a normal kid when I'm playing football," he said.
When practice was over, Coach Pagano invited Sydney, Oni, and the eight other kids from Riley to join him on the field. He introduced them to the players. They huddled up, chatted, took pictures, and got autographs.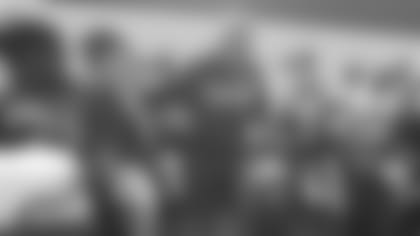 Asked who is favorite player was, Oni responded, "I have to say T.Y. Hilton."
And what would happen if he met him?
"It would be a game changer."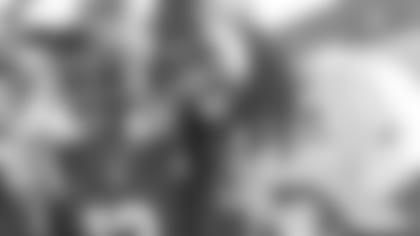 "It's really such a special thing for them to be here today and just have a chance to take a break," said Kate Burnette, senior communications officer at Riley Children's Foundation. "A lot of them are going through their medical journeys or have been through a lot of really hard things throughout their journeys, so it's really great to have these special moments that families can truly remember forever."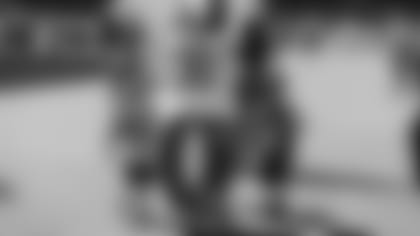 As much as the Colts inspire the kids, the kids inspire them just as much.
"Riley and the Colts put together is the dream team," said Sydney. "They're able to support us and keep giving us inspiration."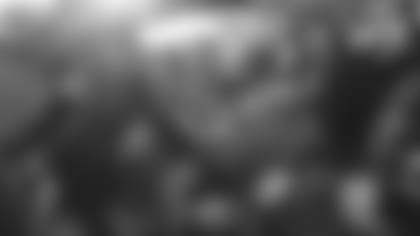 Because that's what good teammates do, they believe in each other, encourage each other, and push each other farther than they thought they could go.
Riley made these kids better.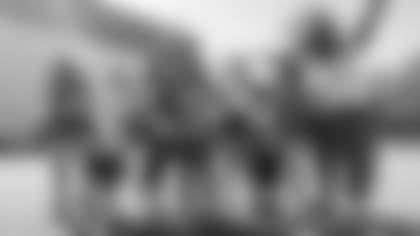 The Colts are helping to make them the best they can be.
For more pictures, click here.