Standing on the field at Lucas Oil Stadium on Sunday, Charles Glaser couldn't help but reminisce about his own playing days.
"When I was 10 years old, the top two teams from the park that I played for got to play a championship game at the old RCA Dome. We went there on a Sunday morning at 9:00 and played a full game before the Colts players arrived," he said. "That was when I was hooked for life."
His love for the game and the Colts is something he shares with his 9-year-old son, Peyton.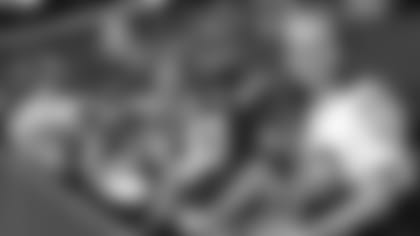 "He's named after Peyton Manning," he said. "I'm a big Colts fan and a Manning fan, so I named him Peyton – my wife gave me permission to do it. It was her idea to come up with Elijah. Ironically, she didn't know Peyton's brother's name is Eli." 
Peyton Eli, as he's affectionately known, went in for a routine checkup with his eye doctor in July and received devastating news. 
"He had swelling in his optic nerves and one thing led to another – long story short, he had a tumor growing inside his brain," Charles said. "It just happened so quickly. It had to be removed. He's had four surgeries since July."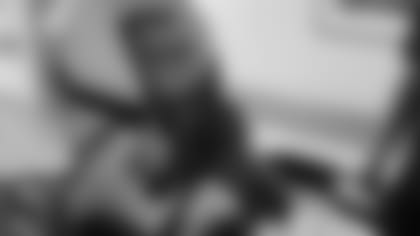 The tumor wasn't cancerous, but it was on his pituitary gland and doctors had to remove them both. It's been a long recovery for Peyton, who's spent the last several months in and out of hospitals and physical therapy.
"He's just a tough little guy," said Ashley Powell, Community Relations Director for the Colts. "He and his family have been on our radar for a while now. He wasn't able to travel for a while, but he's finally able to come to a game and we were really excited to host him."
On Sunday, the Colts treated Peyton and his family to lunch at Harry and Izzy's, then hosted them at Lucas Oil Stadium for the Colts game against the Miami Dolphins.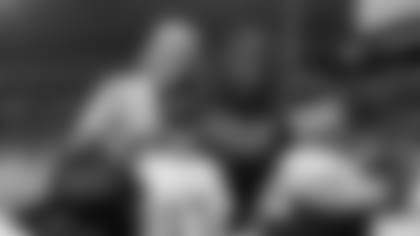 They were on the sideline before the start of the game and had the opportunity to meet General Manager Chris Ballard, Coach Frank Reich, and many Colts players who stopped to say hello, including T.Y. Hilton and Jacoby Brissett, who gave Peyton his glove. 
"They are obviously in game mode and they're focused and they still take time out of their day to come say hi. It might be quick, but it goes a long way," Powell said. "It melts my heart."
For Peyton's parents, it was a blessing to see their son enjoying himself like any other 9-year-old boy.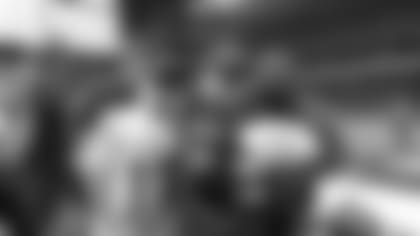 "He kept saying, 'This is amazing!'," said his mother, Nicole.
Peyton and his family watched the game from field level seats and the Colts sent Peyton home with a few early Christmas presents – a signed Marlon Mack jersey and a signed football from Andrew Luck.
But the best gift was the memory they made together.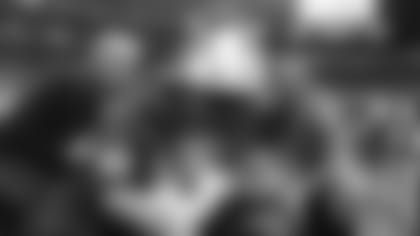 "This is something he's never going to forget," Charles said. "He's going to look back on this and tell his kids about it."
Toughness, determination, and a never give up attitude made Peyton Manning tough to beat.
The same can be said for Peyton Glaser.