Regardless of whether they take home the tropy – for the players, it's a journey they'll look back on forever. The lessons they take away will stay with them for life. And the values passed down from their coaches will continue to guide them.
"They're trying to transform these kids to be better players on the field, but better individuals off the field. So, they're preparing them for life," said Mike Prior, Youth Football Commissioner for the Colts.
The Colts recognize the importance of leadership. Every week during the high school season, they honor an Indiana high school football coach for their impact on the field, in their schools, and in their communities. They're nominated by their region and voted on by writers and former coaches.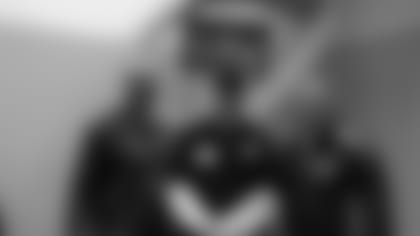 Paul Condry, publisher of Indiana Football Digest and president of Regional Radio Sports Network, has been involved with the Colts Coach of the Week program since it began 18 years ago.
"The Colts and the Bengals were the first two NFL franchises that tried to get the program going. So, it's been really neat to see how the thing has grown," he said. "And then, when Anthem came in and started doing the stuff they're doing, they made it special."
On Friday, November 10th, Prior invited this year's coaches of the week out to the Indiana Farm Bureau Football Center. They toured the memorabilia room, ate lunch, watched practice, and met Coach Pagano and General Manager Chris Ballard, who presented them with their awards.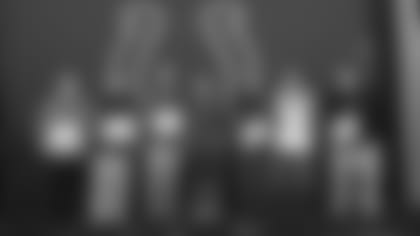 The following Sunday, they hosted the coaches and their guests at Lucas Oil Stadium. Anthem threw them a pregame tailgate party where they were presented with a $2,000 check for their football program (courtesy of Anthem and the NFL Foundation). And they were recognized on the field before the Colts game against the Pittsburgh Steelers.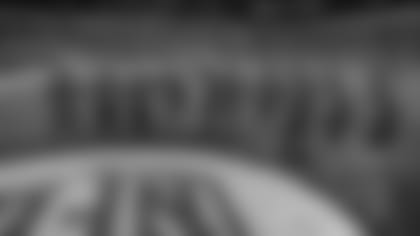 "What the Colts have done as far as football goes for our state, what Paul Condry has done in Regional Radio Sports, and what Anthem Blue Cross and Blue Shield has done for us, it's an awesome experience," said Kevin O'Shea, North Central Football Coach and four-time Coach of the Week.
Growing up, coaching football was the last thing O'Shea was interested in doing. His dad, Frank, coached for 41 years at the high school level and is in the Indiana Football Hall of Fame.
"I went to college to be an accountant," he said. "I was not going to follow in my dad's footsteps. 'Over my dead body,' I think were my words. I was not going to do that."
Now coaching for 30 years, the sacrifices Kevin has to make are the same ones he saw his dad make over the years.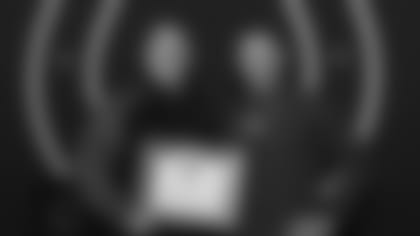 "Putting together a staff and putting together a group of guys who are willing to spend the time and dedicate the time to coach at the high school level that we're at, in the league we're in – our conference was ranked eighth best in the nation – to get guys that want to put in the time to coach and eat up their Saturdays and Sundays in meetings and not see their families quite as much, it takes a real love for a game and it takes a very understanding family."
The coaches were able to thank their families by bringing them with them to the game.
"We want to recognize that high school athletics are a big part of communities," said Rob Hillman, President of Anthem Blue Cross and Blue Shield of Indiana. "We just want to recognize those high school football coaches that are having an impact not only on the field, but off the field, in their communities, and with their players. And that's what this is really all about."
For most football players, high school is the end of their playing career.
But the game will continue to shape their lives for years to come.
"I really believe that if you ask every one of these guys, they would say the key to the success of their program is their ability to communicate hard work, competitiveness, but most importantly – love," Condry said. "There's not a coach here who is not in this position – it's not for glory, it's because they love to impact kids. And in today's society, more than anything – kids need people who are impact people in their lives."
Congratulations to this year's Coaches of the Week.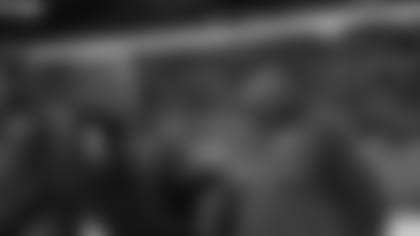 And to all the Indiana high school football coaches who dedicate themselves to their schools and their teams, serve as teachers and father figures and role models, turn boys into men, and inspire their futures – thank you.
You're not just game changers, you're life changers.
And for that, we're grateful.