Their family member made the ultimate sacrifice – and so did they.
Last Sunday, in honor of Veterans Day and the NFL's Salute to Service, the Colts hosted Gold Star families from Indiana at Lucas Oil Stadium.
"At Survivor Outreach Services, we take care of the families of our fallen," said coordinator Carly Glorioso. "Our tagline is 'Never forgotten, never alone.'"
The families were invited to attend the Colts game against the Pittsburgh Steelers and were honored on the field before the start of the game.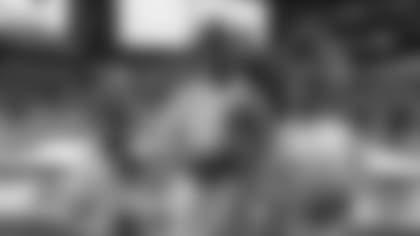 "Most of them have not even been to a Colts game, let alone get to go out on the field and see all of that firsthand," she said. "And then, to have those families in the audience clapping and as we're walking off the field, people are saying, 'Thank you. Thank you for your sacrifice and your family's service.' That's just overwhelming."
Carolina Crone was there to honor her father, Major John Crone.
"I think it's really raising that awareness that it's the veterans and it's the families that stand beside them as they serve," she said. "And it's an ongoing thing. My father served for 20 years before he passed away."
She knows the sacrifices military families make. She had to make the same sacrifices growing up.
"We grew up with a lot of him being in and out with the military. He was in the Army. He did active duty, National Guard, and the reserves. He had a couple of deployments. His last deployment was to Iraq in 2011 for Iraqi Freedom."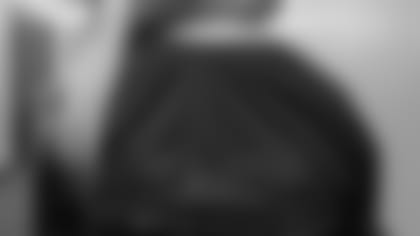 Major Crone made it back from war. But his family lost him to suicide in 2013.
For Carolina, it was a gift just to be surrounded by people who understand.
"It's very nice to be able to come to these types of things and have that community and meet people," she said. "It's neat because it's people from all over the state."
And that's a big part of it, Glorioso said.
"They're their best support. I can't tell them, 'I know exactly how you feel.' I haven't lost a loved one in service to our country. So, to get them together with their peers, they can truly look at each other and go, 'You get it.'"
For Carolina, walking onto the field at Lucas Oil Stadium was a way to honor her father and remember him.
"He was a big Colts fan," she said. "I think that was the only football he ever watched, was if the Colts were playing."
It was an opportunity she'll always remember – for a man she'll never forget.
"For the Colts to include them in the Salute to Service tells them that you still honor their service member's service to our country," said Glorioso. "It's not forgotten."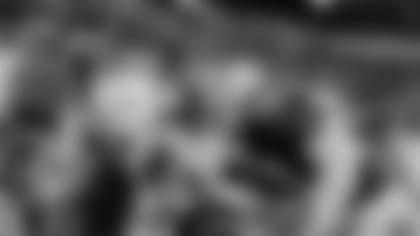 Because Salute to Service isn't just something the Colts do during the month of November. Honoring the service of military members and their families is something they do every day of the year.