It's a testament to what we can accomplish when we all come together.
"The cause is great, the need is great, everybody that's here is excited to be here. They know the impact that they're making. And the only way to make that happen is by everybody helping out selflessly," said Colts cheerleader Ayda.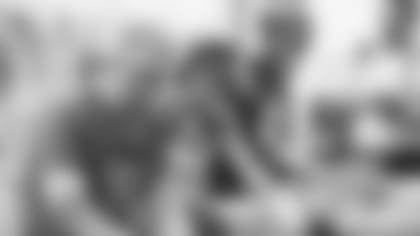 On Tuesday, thousands of volunteers gathered at Lucas Oil Stadium and worked shoulder to shoulder to pack one million meals to feed hungry families.
"Half this food is going to stay in Indiana and the other half is going to go down to the hurricane victims," said Shane Scarlett, Executive Director of the Million Meal Movement. "Us Hoosiers are doing our part to feed Hoosiers in Indiana and when disasters strike and accidents happen in the world, us Hoosiers step up and we help out with other people around the world."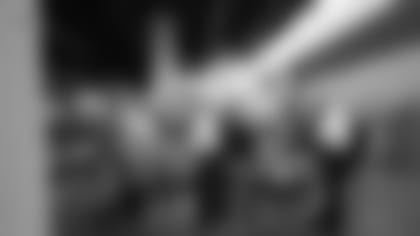 It was the seventh year for the Million Meal Marathon and the Colts have been a part of it from the start.
"You see them on the field going at it really hard, but then you see them down here – hairnet, beard guards, pushing carts, lifting rice bags, packing – the same as you," said Scarlett. "The barrier breaks down. We're all equal. We're all one. And we're all for one main goal – to feed hungry Hoosiers here in Indiana."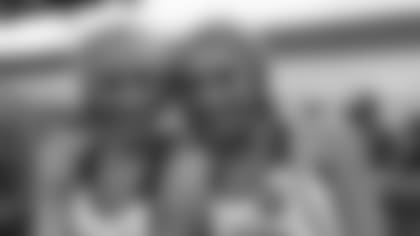 "It hits home for me because I'm from the Houston area and I wasn't able to actually go there physically and help people, so this is at least something I can do," said nose tackle Joey Mbu. "It feels good. I guess I am helping out Houston a little bit."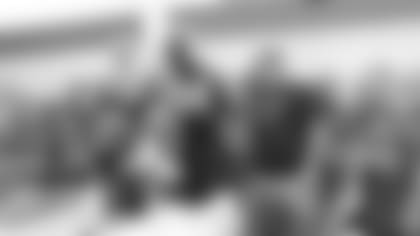 For safety Matthias Farley, it also hits close to home.
"My family was the recipient of things like this growing up. So, it's really, really awesome to be a part of it," he said. "It comes full circle. We have a platform. The NFL has a platform. The Colts have a platform. You can really affect the entire community by just showing up and I think it's important that we all do that."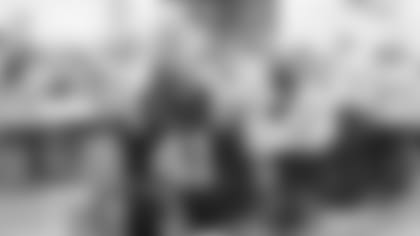 "It's not just sending money away through a text message, it's something a little more hands on. You can actually see it get packaged in a box and shipped to somebody that needs it," said long snapper Luke Rhodes. "This is a little extra something that we can do."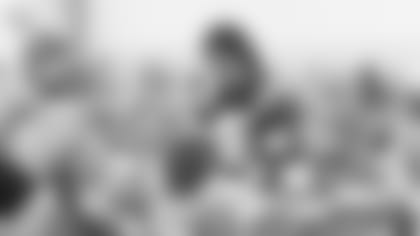 "These people, they come every Sunday and support us. So, we should definitely get in the community and help out as much as we can," said tackle Tyreek Burwell.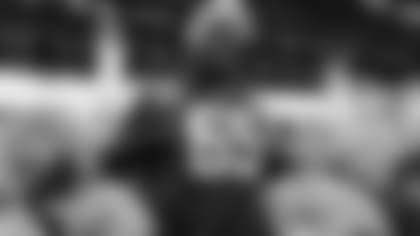 Like the Colts, many of the volunteers come back year after year. This is the fourth year William and Amy Spoerner have worked the Million Meal Marathon.
"It's a fun atmosphere. You get a lot of people down here. You get the kids involved, you get the adults involved, it's just a great way to give back."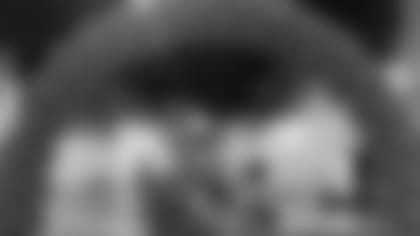 Giving back is what brought Scarlett into the organization four years ago. After running a restaurant for 16 years, he volunteered at his first Million Meal Marathon.
"I loved it so much that I started volunteering more and more. Eventually, I stopped in at the restaurant one day and I asked the Lord to give me a new job," he said. "And about four months later, I took over this role and it just evolved into what it is now."
What it is now is a movement – Hoosiers helping Hoosiers.
And together, they've put almost 28 million meals on the tables of hungry families through Indiana food pantries.
With teamwork, the Million Meal Movement is packing meals, tackling hunger, and giving hope.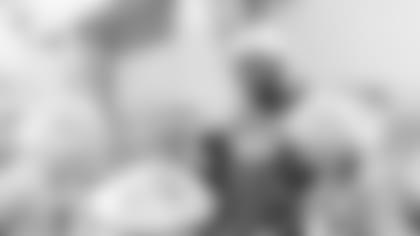 "It shows you how fortunate we are to be able to help people," said quarterback Jacoby Brissett. "And it's our duty to help."
*Colts players Matthias Farley, Luke Rhodes, Kenny Moore, Jacoby Brissett, Phillip Walker, Joey Mbu, and Tyreek Burwell participated in the Million Meal Marathon. *
For more photos, click here.