It's back to football and back to school.
On the second Community Tuesday of the season, the Colts players went back to school to promote reading to students in Indianapolis area elementary schools.
"This week is our student appreciation week," said Amanda Faulkner, assistant principal at Carl Wilde School 79. "Our students usually have to wear uniforms, so today was extra special because they could wear Colts jerseys, t-shirts, sweatshirts on top with uniforms on the bottom. We develop a community for reading, so to have a Colts player come in and read to us was especially good."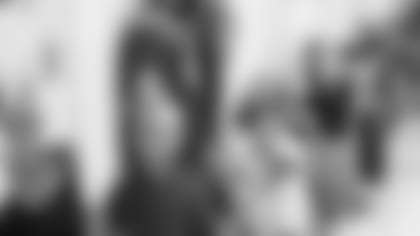 Colts safety Matthias Farley stood outside the gymnasium as Faulkner introduced him to kindergarten and first grade students.
"We have a very, very, very special guest. He is an actual Colts player," she said. "His name is Matthias Farley. He went to a college here in Indiana, he played for Notre Dame, so he had to have excellent grades in order to get himself into college and then he got to play football for fun in college. And look what he gets to do now for a career – he gets to play football."
Farley read two books to the students, "How I Became a Pirate" and "Pete the Cat and the Missing Cupcakes." He told the kids that much like football, reading takes practice.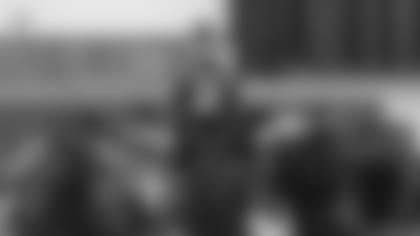 "The more you practice, the better you become at it. And the better you become at it, the more comfortable you are. And the more comfortable you are, the more enjoyable it is. The more enjoyable it is, the more brilliant you are."
Afterwards, he took questions from students and covered topics like pirate hygiene.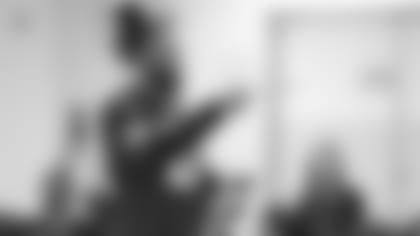 "Why do they lose their teeth? Because they don't brush their teeth. How many people brushed their teeth this morning? I don't see everybody's hand."
He moved on to football and his path to the Colts.
"So, there's the NFL Draft, which I was not a part of – or invited to. Which is ok. So, I went from Notre Dame then I was an undrafted free agent and I went to the Arizona Cardinals and I was there for like five months and then they cut me. And then I got picked up by the Colts and I've been here ever since," he said.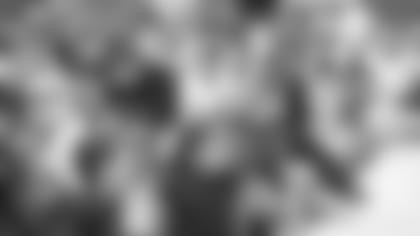 And he added some minor clarifications.
"No, they didn't physically cut me. They told me I couldn't be there anymore, basically. That would be bad if they cut me. I would be mad about that."
Across town, long snapper Luke Rhodes and punter Rigoberto Sanchez read to students at Louis B. Russell Jr. School 48.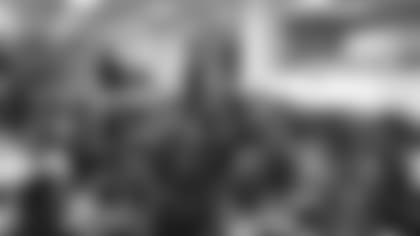 Linebacker Darnell Sankey was joined by Colts cheerleader Zhanna at Stephen C. Foster School 67.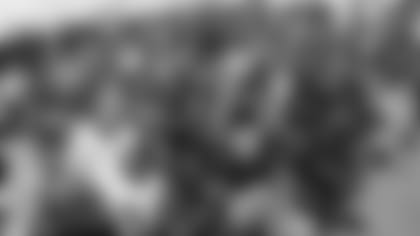 And cornerback Nate Hairston read at Eagle Creek Elementary.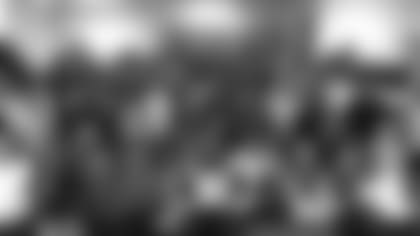 The Colts also distributed more than 1,200 books to students in the schools they visited, giving them something to take home and read on their own.
For the players, it was a great way to move on from week one, clear their minds, and refocus.
"At some point, it's all bigger than what the scoreboard says and what we do on the field," said Rhodes. "It's inspiring these little kids to be something great."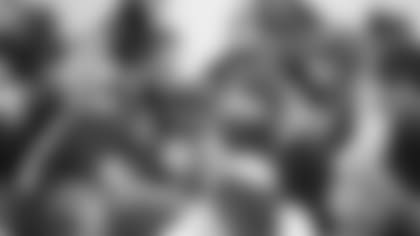 And that's what they did on Tuesday.
It's what they did last Tuesday.
And it's what they'll do next Tuesday.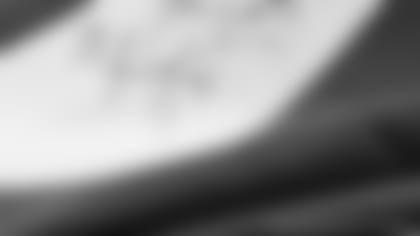 "It's the best way to spend a Tuesday," said Farley. "I look forward to it every week."
For more pictures, click here.