When Kelley Ford met Andrew Tesmer, she had just started working as a hairstylist at Tyler Mason Salon and Spa. As the official salon of the Colts Cheerleaders, she got thrown into a photo shoot for the Colts Cheerleaders swimsuit calendar.
"I was just told that I was going to leave for a week for a calendar shoot and I was so freaked out, but it was the greatest thing ever. It was in Michigan that year and it was so fun. I instantly fell in love."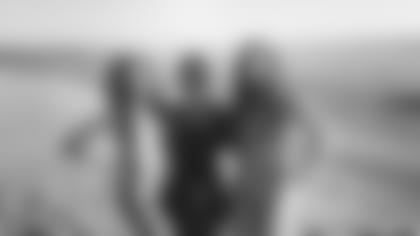 But the truth is, she was already falling in love – with Andrew.
In January of 2013, Kelley went on a blind date – with one of Andrew's friends.
"And he just happened to come along and I liked him instead," she laughs. "He was really funny and awkward that day because he was like the fifth wheel."
Along with being funny, she also thought he was cute. So like any good quarterback, she saw an opportunity and changed the play. Kelley connected with Andrew through social media and they began texting each other, then seeing each other, and on Valentine's Day – he asked her to be his girlfriend.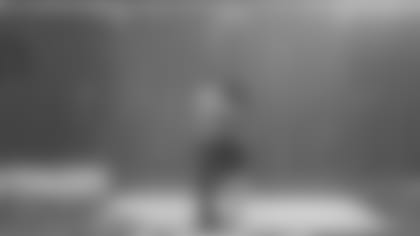 "He wrote it in a card," she says. "I love horses and I like PBR (Pabst Blue Ribbon) beer. He got me this horse stuffed animal and a case of PBR and in the card he wrote something about horses and PBR and will you be my girlfriend."
She said yes. And this rest is history. And her story. And their love story.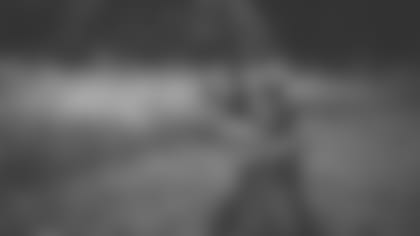 "Ever since we started dating, it's our Sunday ritual if we're not in church," says Kelley.
As their single friends got engaged, got married, and started families, Kelley started to get antsy.
"She never gave me a timeframe," Andrew says. "She put the pressure on though and gave me a lot of hints."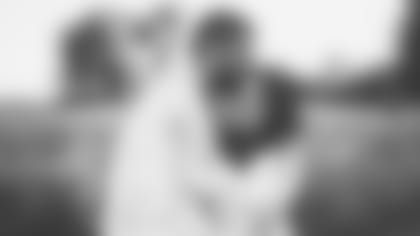 "When someone would get engaged, I'd cry," she says. "I was happy for them, of course. But I was like, 'When is it my chance?'"
In April of 2016, Andrew surprised Kelley with a scavenger hunt around Indianapolis.
"The last and final clue that my dad gave me was, 'Where do we spend all of our Sundays if we're not at church? And we spend a lot of money on nachos.' And I was like, 'Lucas Oil.' I drove to Lucas Oil Stadium and our whole family was there."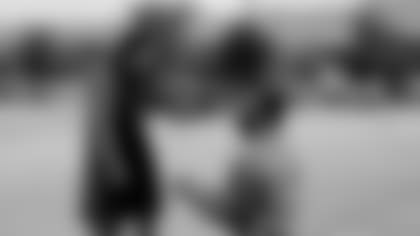 Andrew got down on one knee and asked Kelley to marry him. She said yes. And it didn't take her long to start game planning.
"Right after we got engaged, we got home at 12:30 or 1, I finally fall asleep and an hour later, I wake up and hear texting," Andrew says. "I get up and I'm like, 'What are you doing?' She's like, 'I'm making a guest list.'"
And she already knew where she wanted to have the wedding.
"I have a client whose sister-in-law was planning a wedding and she told me it was at Lucas Oil Stadium. I was like, 'You are kidding me. I'm getting married there. No question about it.'"
Andrew was not quite as sold.
"He was like, 'No, we're not.'"
But eventually, he came around.
"I always saw myself getting married in a church. But then, when we started talking about it a little more, the Colts are our thing. And Kelley usually gets what Kelley wants."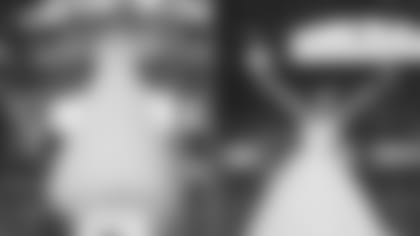 "And I'll be darned," she says, "we got engaged on Saturday and on Monday, I called and set up an appointment at Lucas Oil Stadium on Tuesday."
After years of saving and more than a year of planning, the day of the Tesmer Super Bowl had finally arrived.
On Saturday evening, Kelley and Andrew gathered at Lucas Oil Stadium with friends and family.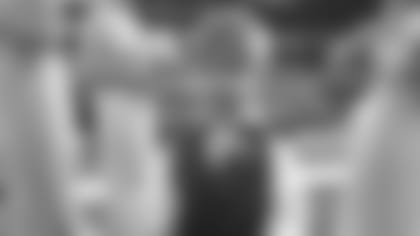 They huddled in the tunnel while the guests took their seats on the field.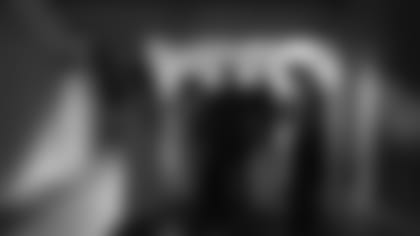 Kelley and Andrew shared a pre-game prayer.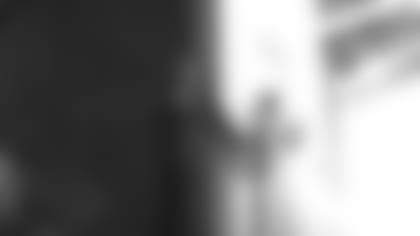 They met on the 50-yard line and vowed to stand by each other in good times and bad, to bring out the best in each other, to be a good teammate and a loving spouse, and to always have each other's backs.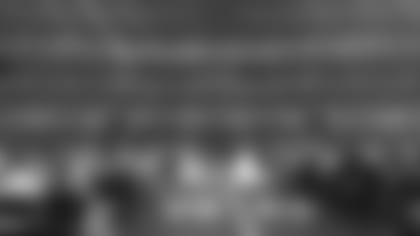 The Colts Cheerleaders showed up to congratulate them.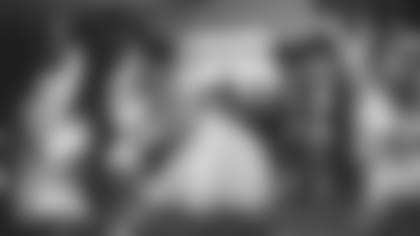 Afterwards, they went up to sit in their seats for the first time as husband and wife.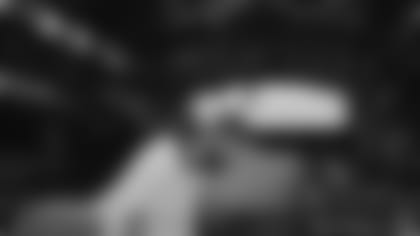 And they shared their favorite nachos – just like they always do at Lucas Oil Stadium.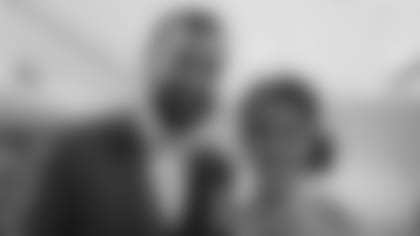 Life is a team game – you can't accomplish anything alone.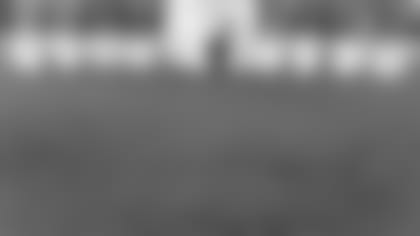 In life and in football, you don't always win. But with the right person beside you, the losses are easier to bear and the victories are even sweeter.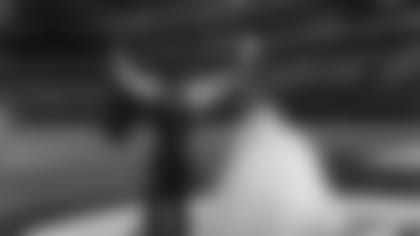 Congratulations to Kelley and Andrew! We wish you a lifetime of happiness, shared nachos, and Colts wins to celebrate.