It's hard to put into words what Peyton Manning has meant to Coltsfans over the years. But that's exactly what they attempted to do for the Colts' Letters To Peyton campaign.
"It really stemmed from something Peyton himself has become known for, which is writing letters to people who have impacted his life. This is something that's signature to him," said Senior Director of Marketing Stephanie Pemberton.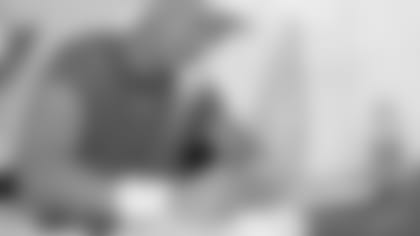 With Manning returning to Indianapolis for his statue unveiling on Saturday and jersey retirement and Ring of Honor ceremony on Sunday, it was a way for all fans to take part.
"Not everyone is going to be there for the game. Not everyone can make it down to the statue unveiling to show their support in person," Pemberton said. "So, we wanted to do something that gave our fans around the world the opportunity to say thank you, to recognize him in a personal and meaningful way."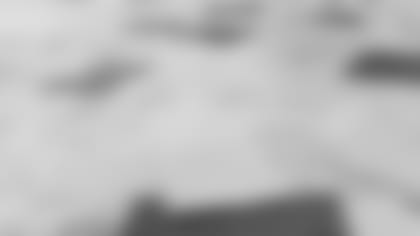 Since they announced the campaign in August, the Colts have received thousands of letters from fans all over the world – and many, like Jenice Golson-Dunlap, from right here in Indianapolis.
A longtime season ticket member, she grew up watching football with her dad and her brothers. When Peyton Manning came to town, she knew she was seeing something special.
"I felt so spoiled," she said. "All of the come from behind wins, all of the records he broke – it was just incredible. And we got to sit back and just watch it all and just savor it."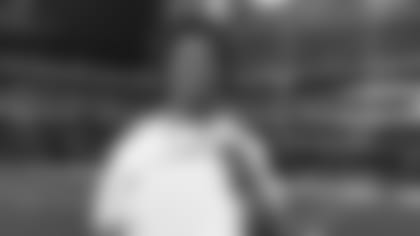 She decided to write a letter to thank the man who gave her and her city so much.
"I wrote to Peyton that I'm just absolutely so proud of him. I thanked him for all the memories that he's provided to the city of Indianapolis both on the field and off the field and that we are just honored to have him as a leader of this city and of the Colts for so long."
Adam Harrington is a longtime season ticket member from Carmel. Like many, he couldn't pass up an opportunity to thank Manning for his contributions on and off the field.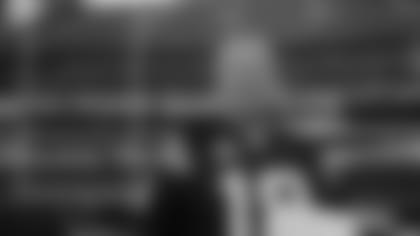 "Everybody knows that Peyton is a great supporter of not only the Colts, but Indianapolis. Peyton Manning Children's Hospital and the fact that he's still a huge contributor, you still see him over there seeing patients and putting smiles on the faces of those who need it the most – that's true character."
Peyton Manning's fingerprints are all over the city of Indianapolis – but nowhere more than at Lucas Oil Stadium.
"The stadium was packed every Sunday," said Harrington. "We've gotten to know a lot of the people who sit around us and we look forward to seeing each other. I think he really brought the community together when he was here."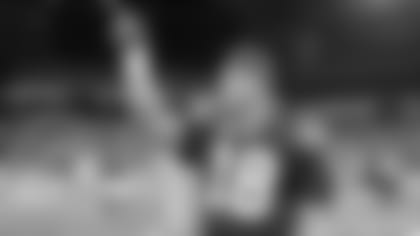 For Manning and his fans, Sunday will be the closing of a chapter.
"It'll be emotional for the entire stadium," Harrington said. "We saw that when he came back with the Super Bowl reunion when the rest of the team was here and the stadium went nuts. I expect to see that happen once again and you'll probably see some teary eyes."
From fans with cherished memories to fans with no memories of their own, the legend of Peyton Manning spans generations.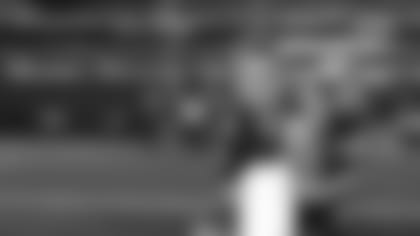 "First graders, they never necessarily saw him play in a Colts uniform, but they've clearly heard the stories from their parents and they know who he is because he is so iconic and because you can't talk about the Colts without his name coming up," said Pemberton.
Men and women, boys and girls, they thanked him for his commitment on the field, for his contributions off the field, and for his dedication to the community. But mostly, they thanked him for being who he is.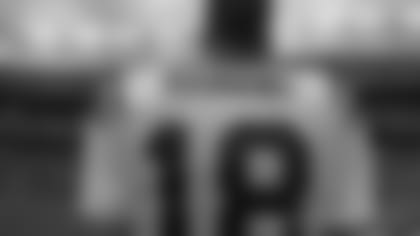 "Players and men like Peyton, they just don't come around very often. And I think the Colts and our fan base understand how special that is to have someone like that, who wore the Horseshoe for so many years," Pemberton said. "He didn't just mean a lot to the Horseshoe, but to the game of football, to the entire United States, beyond the United States. And to have someone like that, who will carry the Horseshoe with him and always be a part of that is really special."
Colts fans will never forget what Peyton Manning did for their team and their city.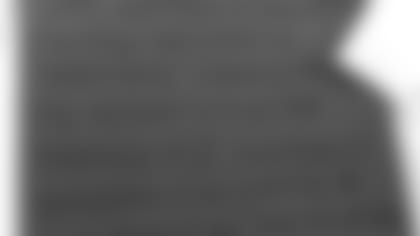 And now, neither will he.
You can still submit your letter to Peyton Manning. For information, click here.