And almost as long as the line for mascot autographs – was the line for snow cones.
Serving them up was Avis Roper, Senior Director of Communications for the Colts, along with his family and a few members of the Colts PR department.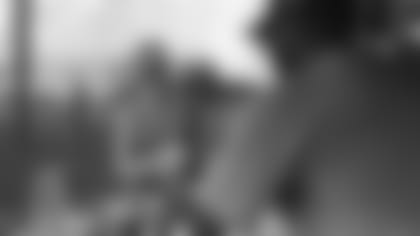 For Avis, it's nothing new. He's been in the snow cone business since last summer when he and his wife, Cathy, decided to launch a family business.
"We were in Charleston, South Carolina and they have shaved ice down there and it's really hot," he said. "And we wanted to do something to teach our kids how to work with each other, learn how to count, learn money, and it's just something that we could all do together."
While teaching their kids life lessons, they raised $4,000 and donated it to Make-A-Wish.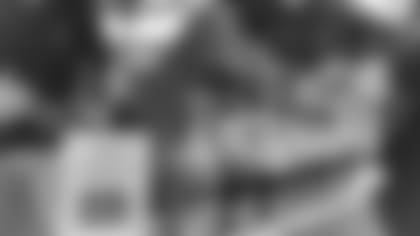 "We did it in our neighborhood, we did it at the Make-A-Wish walk, we did it wherever we could. It was just something fun that we did together," said Avis. "The kids like it because they get a chance to see a lot of their friends, kids from the neighborhood, and they get to meet people and interact. They don't even know they're doing work."
Their neighbors in Carmel have been incredibly supportive.
"We have a neighborhood app that anytime we're going for sale, we just shoot it out on the app and the kids come running. It's like the ice cream man coming to your neighborhood. It's pretty fun."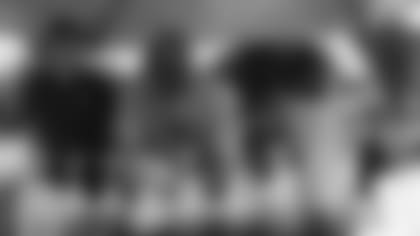 Snow Cones by Syd and Gray is their name. And scooping cool summer treats is their game.
"Sydney is usually responsible for cleaning, but she wants to do everything. Grayson loves to eat, but he's a good helper."
They both love to taste test the product.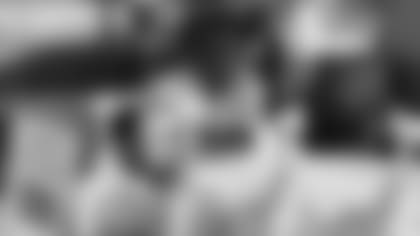 "They're really good and there's a lot of good flavors," said Sydney (7).
Her favorite is blue raspberry. Asked his favorite flavor, Grayson (10), couldn't pick one.
"I actually have two. It would be mango and cherry," he said.
The kids usually scoop the ice into the cups, then pass them off to their parents to add the flavor. A play cash register with a built-in calculator sits on the table. On Thursday, it was Colts PR intern, Will, running the till.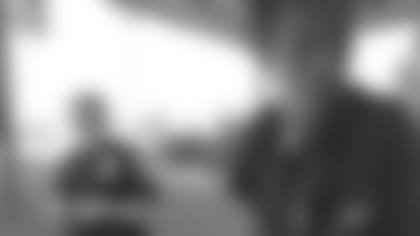 "We get a little overwhelmed sometimes, so we had some guys come in to help us out. It was just really busy the whole time," Avis said.
Sydney and Grayson get to save a little of the money they make, but the majority goes to Make-A-Wish to grant wishes to kids battling life threatening diseases. After receiving last year's donation, they were so impressed, they invited Avis to join their board. Now, it's an ongoing relationship.
It's all part of the lesson – that there's no minimum age for giving back, that doing good for others can also be fun for you, and that you never know what can come out of a simple act of kindness.
You learn a lot about life while running a business – but you learn the meaning of life while helping others.
And those are lessons Sydney and Grayson Roper will carry with them for life.