A dozen kids from the Reach For Youth program boarded a bus at Christmastime. They didn't know each other, didn't know where they were going, and didn't know what they were doing. 
When they pulled into the Colts facility, they were speechless. 
"They were very surprised and shocked because our staff didn't really tell them the details about what they were going to encounter," said Denise Senter, Director of Mental Health and Clinical Services. "So, this was a huge surprise to them. Many of them just didn't know what to say when they walked into the complex." 
They toured the building with stops in the memorabilia room and the studio and as they stood in the new pavilion overlooking the practice field, they got another surprise.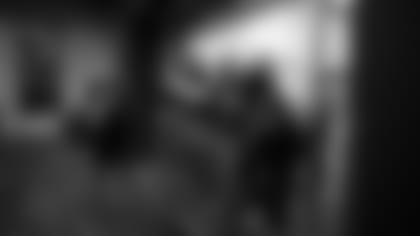 The Colts defensive line walked in with bags full of gifts. 
"On behalf of the Colts D-line, we just want to wish you all a merry Christmas and show you that we really care," said defensive end Jabaal Sheard. "All we ask is that you all stay out of trouble, listen to your parents, and keep good grades. Merry Christmas and enjoy the toys that we got you." 
While the kids opened their presents, the Colts players walked around, signed footballs, and chatted with them.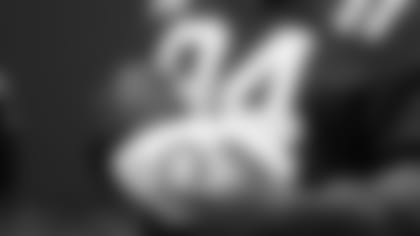 Sheard asked the same question of all of them, "How you doing in school?" 
When they responded, "Good," he had another question. 
"It's always great to reward kids moving in the right direction," he said, "show them that someone cares, and hopefully inspire other kids to do the same."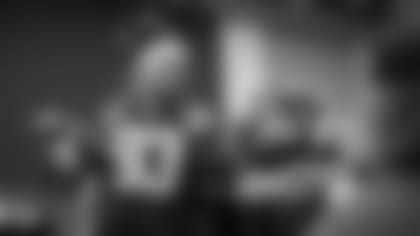 The kids in the Reach For Youth program are trying to overcome obstacles that have come up in their life.
"It could be problems in school, it could be anxiety, behavior issues, substance abuse issues as well," said CEO Kendee Kolp.
The kids chosen to participate have made progress. And they were rewarded in a big way.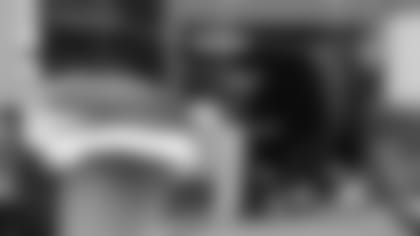 "Mitchell's words were, 'I don't deserve this.' I think that makes us think, 'Wow. What makes you think you don't deserve this?' And then the young man who was so in awe, he couldn't even open up his gifts until he took the moment in," Kolp said. "These kids are not used to having these types of experiences. So showing them a different way, 'This is what you can do. You can choose the right path and this can be a better way for you.' That's what we want to show them."
And the Colts were happy to help. 
"We're able to have things that we didn't have growing up," said Denico Autry. "I was actually one of those kids. Being able to give back and seeing their faces when we were giving them their gifts, it was great."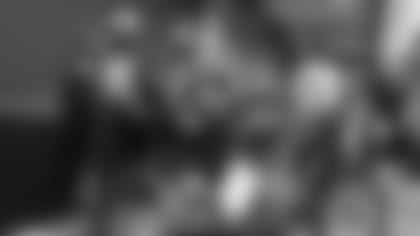 For Tyquan Lewis, giving back is something his mother instilled in him early on. 
"When I was in ninth or tenth grade, me and my little brothers, we didn't have a Christmas. We gave it to my best friend because he had just lost his mom. I wasn't sure if they were going to have a Christmas or not, so my mom decided to give our gifts to them."
He didn't question it then and he still doesn't today.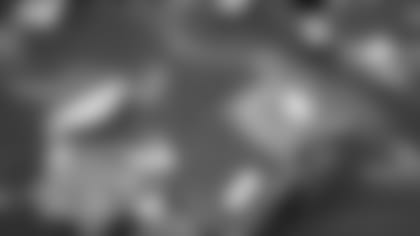 "Christmas wasn't always about the gifts to me and my family because our upbringing wasn't the same as everybody else's. But we cherished every moment."
Being able to bring Christmas to kids who may not have had it was something Lewis cherished just as much this time around.
"Doing something for someone else, it boosts everyone's morale. It makes the world a better place."
Just like families, football teams have traditions. And the Colts defensive line has a tradition of giving back at Christmastime.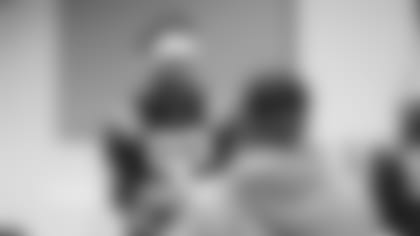 "It was something we did last year as a defensive line. It really kind of hit home for me, doing something for somebody else and being able to do that," said Margus Hunt. "With all the new coaches and all the new players, we definitely try to make sure that those traditions keep going on, no matter what."
It made for some lasting memories.
"When you think about Christmas and Christmas surprises, this was truly a Christmas surprise," Senter said. "They will not forget it."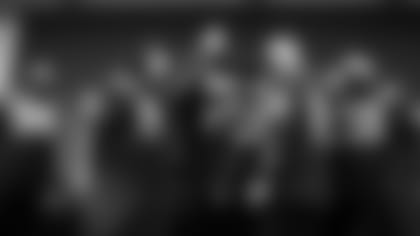 And neither will the players.
Because a memorable moment is a gift that lasts a lifetime.