The holidays are all about family and traditions.
And a football team is no different.
"We're a family," said safety Darius Butler. "The Colts have always done a great job of helping in the community and being a part of it. We just want to keep that going."
One of the ways they do that is by creating traditions of their own.
Former Colts safety Mike Adams had a vision – to bring Thanksgiving to families on the Near Eastside of Indianapolis. So, he gathered some food, gathered some teammates, and hit the streets – blessing families without with everything they needed for a traditional Thanksgiving dinner.
Adams is no longer a Colt, but his tradition lives on.
On Tuesday night, the Colts defensive backs gathered at Edna Martin Christian Center, where they distributed Thanksgiving dinners to families in the neighboring community.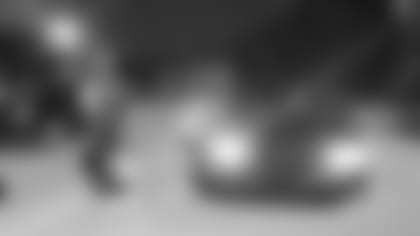 "It's definitely something that's worthy of being upheld and continued," said safety Matthias Farley. "Something as simple as providing the means for somebody to have a good Thanksgiving – to make that Thanksgiving that much better for their family and loved ones so that they can invite them over to enjoy a great meal."
It's the spirit of giving – and giving thanks.
"It just brings everyone together and I think it also makes everybody see how blessed we all are to not have to worry about things we deem simple that aren't necessarily that simple," Farley said. "It's really important to give back when you've been blessed and I think it's important you be a blessing in return."
One of the ways young players learn how to be a blessing is by watching the guys who came before them – veteran guys like Mike Adams and now, Darius Butler.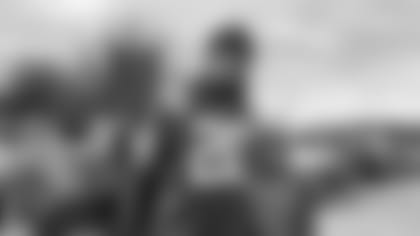 "For us young guys to see veterans taking the lead, it makes an impact on us," said Farley. "You just want to continue to do it."
And that's how traditions are born.
"That's a part of the culture. All the teams that I've been a part of, this is my third team in the NFL – the Patriots, the Panthers, and now, the Colts – we've all had different traditions and been a part of the different communities that we're in," said Butler. "It's not just about football. Obviously, football brings a lot of people together, but events like this also bring people together."
On Tuesday, it brought the Colts together with the City Colts, an inner city youth football program that uses the game to teach kids about life while stressing academic success.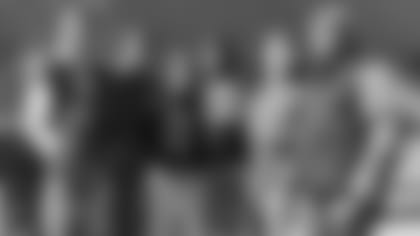 "This is what we're about," said coach and president Leroy Owens. "This is our community. We're supposed to be out here giving back."
And seeing the Colts players doing it only reinforces that message.
"That's why we're called the City Colts," Owens said. "We look up to these guys. I'm glad they're out here and I'm glad these kids get to experience that."
Someday, Owens hopes to see his players doing the same thing.
"They're noticing. They're watching. They're going to remember it. I'm going to make sure they remember it," he said. "A couple of these guys make it – at least to the college level, I'm going to make sure they get their butts back out here and give back as well."
From the youth league to the NFL, football is family.
Giving back is tradition.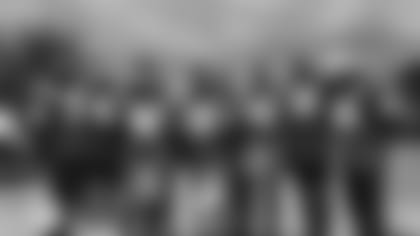 And blessings are shared.