Long before he picked up a football, Gunnard Twyner picked up a crayon.
"As a kid, I just remember sitting at the table and drawing," he said. "It started out as football fields and baseball fields."
Eventually, he moved on to comic book characters.
"That's really where you get the action of drawing the sports figures and the movement that takes place."
At 8 years old, he started tackle football. He played all the way through high school and earned a scholarship to Western Illinois where he chose to study graphic design.
While his college years were encouraging for his football career, they were humbling for his art career.
"I thought I was pretty good until I went to college and I got around other people who pretty much did it for their livelihood. It was really all they did and I was an athlete, so it was kind of secondary for me and I don't know if I put in as much time as I should have."
Still, he was in a fortunate position - to be able to pursue both of his passions at once.
Twyner went on to play wide receiver for the Bengals and the Saints. Along the way, he did an internship through the NFL at Disney's Wide World of Sports and was able to make a valuable connection.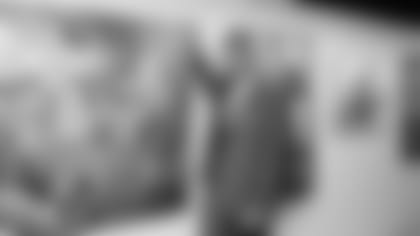 "Reggie Williams, who was the senior vice president there and also an NFL guy who played for the Bengals - one of his best friends was Ernie Barnes, who he played with in his career and was also an established African-American artist. He did all of the artwork for the show 'Good Times' back in the day."
Barnes told Twyner the opposite of everything he learned about art in school and it was a game changer for him as an artist.
"What Ernie told me was you've got to find your own style," he said. "Anyone can paint a picture, but it takes a real artist to picture the painting. To have that vision in your mind and to bring it to life is a whole different ballgame."
And that's what he's been doing ever since.
Twyner captures moments and brings them to life.
For him, it's a way to live them twice.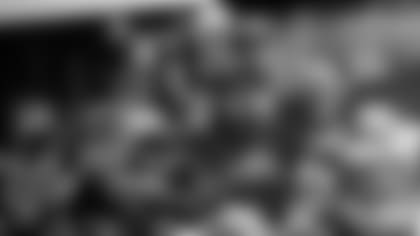 "As a player who had been out of the NFL 15 years, you look back and you're like, 'Man, I wish I had done this. I wish this had happened.' So this time around, I want to do it differently and make sure I appreciate everything," he said. "Going through it as a kid, I thought it was going to last forever. But when you're out of that circle - you are out of that circle."
Twyner made his way back into the circle in the summer of 2009 as a coaching intern working under Frank Reich, who was then the Colts quarterbacks coach.
"I guess I made a good impression because ten years later, he calls me up and says, 'I want you to coach with me.'"
Now working under head coach Frank Reich, this time around is different. He isn't taking anything for granted. He cherishes every minute he gets to spend working in the NFL.
As offensive quality control coach, Twyner doesn't have much free time on his hands. But when he does, he's usually holding a paintbrush.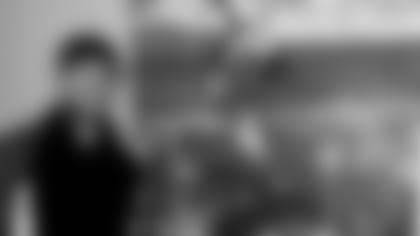 It's a way to release and decompress. It's also a way to remind himself of the places he's been and the places he wants to go.
"I have visions in my mind that I want to see come to life and that's really what I tend to paint mostly. It's not always football players or sports, but that's what I'm good at because that's what I know."
Greatness is inspiring in general. But for an artist, it's a muse.
Last season, as Twyner watched Adam Vinatieri close in on long-held NFL records, he found himself inspired - to paint.
"You don't often get a chance to be around the best of all time at anything. So, I knew that I wanted to do something for him," he said. "And then it happened - the first record, and I was like, 'There it is.' And then the next record happened and I was like, 'This is even bigger. This is even better.'"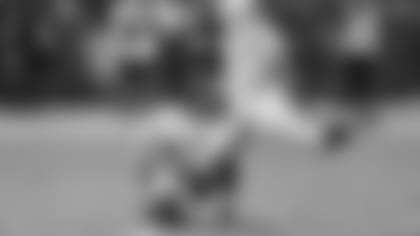 On October 28, 2018, Adam Vinatieri kicked a 25-yard field goal against the Oakland Raiders to become the all-time NFL leader in points.
The following week was a bye week for the Colts - and Twyner got right to work. First, he watched the film over and over to get the scene and the placement right. Then, he started to paint.
"It took forever because I don't get a lot of time outside of the office during the season. I put in a couple of hours every chance I could," he said.
Once it was finished, he just had to get it to him.
"I didn't want to draw a lot of attention to it, I kind of wanted to catch him leaving the building. But his schedule and my schedule just wouldn't coincide."
After making a few rounds in the Colts facility, the painting was intercepted by the special teams coach.
"Bubba (Ventrone) saw it and he was like, 'Dude, Adam's going to love this. We've got to put this in our office and we'll give it to him.' I wasn't there when he first saw it. But when he did, he came down to my office and told me how much he loved it. That's really all I wanted, was for him to really like it."
"I've had some people do some nice things, but this is a lot of time and effort and very, very cool," Vinatieri said. "I never expected anything like that when he said he was drawing up something for me."
He hasn't decided where he'll hang it yet, but it's definitely going home with him - eventually.
"It's still in our special teams room because it looks so good in there," Vinatieri said. "I was going to take it out of there the first day and I was like, 'I'm going to leave it here for just a little bit.' It's fun because the other guys, Rigo and Luke, they dig it too. They were part of it just as much as I was."
A moment in time that bonds them for life.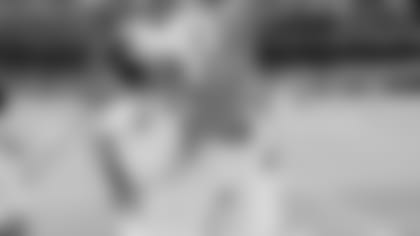 "I could coach 100 more years and never be a part of something like that," Twyner said. "For me, it was just a way that I'll always be able to remember it. And hopefully, one day his kids will be looking at it."
There are other moments on Twyner's list, but his ultimate goal is to someday paint his team hoisting the Lombardi Trophy.
He can already picture it - the field, the confetti, the people.
"Everybody is there. That's the fun stuff. You want to recreate happy moments and situations that don't happen every day," he said. "That's the thing that I think makes sports so cool and sports artwork so cool. It's one thing to do a painting of an individual, but to recreate a moment is pretty awesome."
Art is in the eye of the beholder.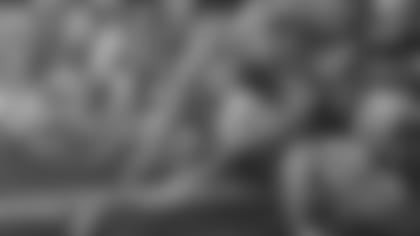 And Twyner's artwork is truly something to behold.
To see more of Twyner's work, go to his Instagram page: @GunnTwynerArt.